Ever wanted to play as an aggressive carry, score a load of kills but not get punished in return? The new courses from GamerzClass with Nikolay 'Nikobaby' Nikolov can teach you how to dominate the game and say on top of your opponents. Note: This article is sponsored by GamerzClass. You can find Nikobaby's gamer's class here.

Aggressive chases, kill-heavy playstyles and a low death rate: Nikolay 'Nikobaby' Nikolov's name might sound harmless, but the 23-year-old carry is a terrifying force to reckon with. The Bulgarian has already established a reputation as a skilled position one player in pubs and smaller teams, but the international break-through came when joining Mineski for The International 2019.

Afterwards, Nikobaby switched to Alliance in October 2019 and still represents the organisation today. The journey of [A]'s squad with Niko as a carry started with a blast: a first place finish at DreamLeague Season 12, most kills and fewest deaths were proof of his potential. The team still counts as one of the strongest participants in any tournament and Nikobaby continues with his unique and aggressive style.




What can you learn from Nikobaby?


You want to carry your team to victory as well? Then you can learn from the Faceless Void pro himself with GamerzClass' newest content. There are 20 lessons fully packed with tips and tricks, next-level expertise and information on how to brutally increase your KDA without feeding all the time. More than four hours of video lessons await you, with each episode focussing on a specific topic, such as:




Farming Patterns

Drafting & Hero selection

Team fighting

Split Pushing

Laning Phase

Playing from behind

Transitioning into the midgame

Who is GamerzClass?


GamerzClass is a Danish company that designs gaming masterclasses. Their offer is not limited to Dota, but covers all the biggest esports titles. The goal of GamerzClass: to help gamers unleash their maximum potential and guide them to another level of gameplay.


A masterclass for every Dota position


If you want to increase your theoretical gains even further, make sure you check out other classes from GamerzClass.




Two-time world champion Johan 'BigDaddyN0tail' Sundstein is featured with his masterclass in Dota fundamentals that you can find here.

Support players can upgrade their performance so they will never get flamed by their carry again with Andreas 'Cr1t-' Nielsen's guidance which you can find here.



There is also more content waiting in the pipeline: Daryl Koh 'iceiceice' Pei Xiang will soon teach you about the off-lane role. You can find his masterclass here.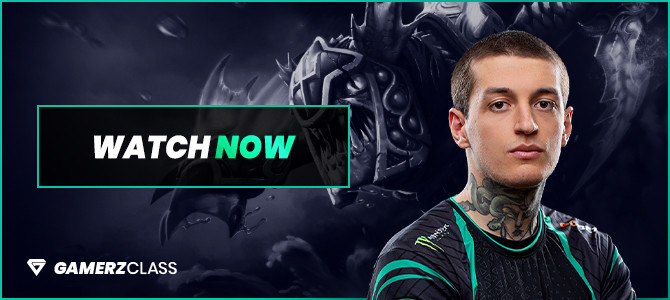 Head over to Gamerzclass, learn from Nikobaby himself and petrify your opponents with your newly-acquired skills!
Photo credit: Gamerzclass