The former members of OG Seed decided to take different paths in their careers and split up. Some players are said to have offers from new organisations.
OG
parted ways with their academy squad
OG.Seed a month ago. OG explained that they could no longer keep the roster, since most tournament organisers do not allow multiple teams from the same parent organisation to participate in their event.
Due to the pandemic, the competitive scene got limited to regional events only. After leaving their main organisation, the players from OG.Seed intended to stay together. OG helped them in a 30-day period to find a new home. However, on Monday the players announced they changed plans and will now split up.
1/2 Some sad news. We have decided to part ways with OG.Seed roster, we were just planning to come from our break and get back into dota, but some of our players got offers, we had a talk as team and decided its better to part ways.

— Peksu (@Peksudota) July 6, 2020
The players received offers from various organisations, but it has not been made public yet whom they will join. Zakari '
ZfreeK
' Freedman stated on Twitter that he is going to return to North America and is currently a free agent.
I would like to thank the @ogesports staff @OG_BDN0tail and @ceb for all the help/support they showed us as a growing team. Looking forward, I will be a free agent leaning towards returning to NA. 2/2

— Zakari Freedman (@coL_Zfreek) July 6, 2020
Rasmus '
Chessie
' Blomdin explained that since they were not allowed to play in the same tournaments as OG, they were forced to play in tier 2-3 events. As a result, the team did not get the right practice against the strongest teams in their region. On top of that, Zfreek could not join them in person due to the travel restrictions and had to play with a high ping from North America.
immensely, with missed out practice versus top teams for top dollars. Instead we were forced to grind t2-t3 tournaments with Zfreek in NA on 150 ping. Even then, we had some amazing performances and I have zero doubt this team would have been really good. But, better offers /3

— Rasmus Blomdin (@ChessieDota) July 6, 2020
The midlaner also revealed on his Instagram yesterday that he moved to back to Sweden. Therefore, he will apparently not switch regions and continue to compete in Europe.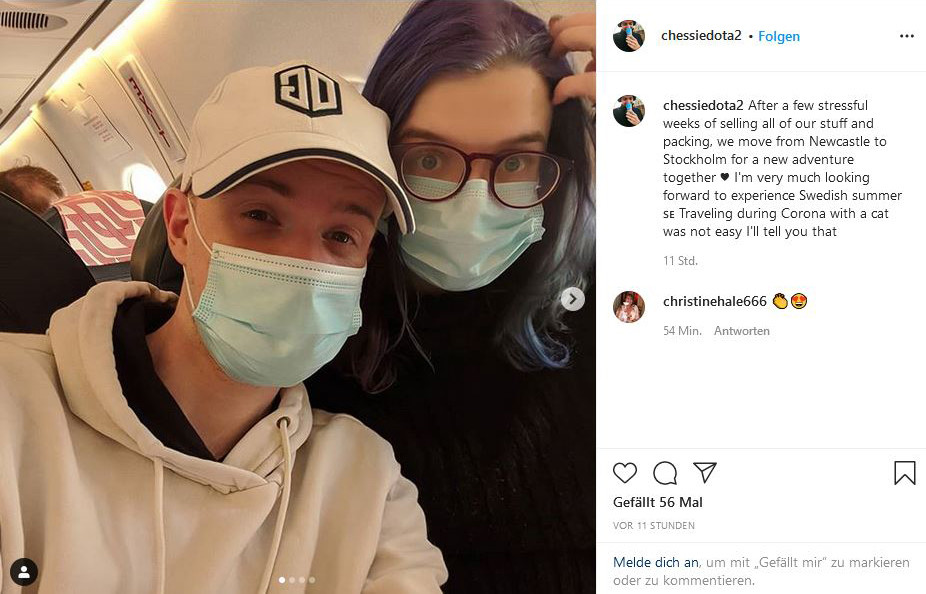 Image source:
Chessie Instagram
The former OG Seed roster:
Which teams could the players join?
Peetu-Elmeri '
Peksu
' Väätäinen announced that he intends to take a break from competitive gaming for now.
Zfreek is now a free agent in NA.
business associates
might be a potential candidate for him to join as position 4 player. The team currently only has three official members and played their last tournaments with stand-ins. Leon '
nine
' Kirilin is technically still listed in their roster, but when he comes back from his break, he would take over the midlane again anyways.
Alliance
are one member short as well. They played their last tournaments with Artem '
fng
' Barshack, but he is a loan player from
AS Monaco Gambit
and most likely still under contract with them. Andreas '
Xibbe
' Ragnemalm could join the squad as position 5 since he is completely free from contractual obligations.
What do you think: In which team are the former OG.Seed members going to play next?
Photo credit: Beyond The Summit