Are you still debating whether you should re-install Dota for the new Battle Pass and give Lord Gaben your hard-earned money? Check out our overview of the most interesting rewards in this year's compendium.

Over 2,000 levels in the Battle Pass, and nearly every one of them grants you some sort of reward. Most of them are simply temporary cosmetic upgrades, more gold for the Sideshop or the yearly small gimmicks. But let's take a look at which major rewards you should keep an eye on and for what levels you should aim.




75: Voice of The International announcer pack


The first major reward is an announcer pack with the voice of the The International Arena announcer. The man behind the deep voice we hear heralding the upcoming games is John Patrick Lowrie. You might even hear him speak on a daily basis: Lowrie is the voice actor of various heroes in the game, such as Earthshaker, Pudge or Storm Spirit.






100: Evolving chat wheel line aka CEEEEEEEEEEEB


Once you've reached level 100, you unlock the feature that the duration of your "CEB" call will grow as you level up your Battle Pass. ODPixel's reaction to Sebastien 'Ceb' Debs perfect call with Axe at The International 2018is is one of the most famous Dota lines.






160: Sanctums of the Divine Terrain


Each year features a special Terrain design to upgrade your map visually. Terrains will be available permanently and will not vanish after the Battle Pass ends.






200: Custom Towers


Matching to your new Terrain layout, you receive a new look for your towers on level 200. The new buildings resemble dragons and have unique attack animations.


Image source: Valve
255: Pudge Persona The Toy Butcher


Arguably the first real treasure in the 2020 Battle Pass: the Pudge Persona as stuffed toy plush. A Persona is a skin that you can equip your hero with, but it's designed as alternative version of the character. It features a whole new backstory, voicelines, animations, effects and so on. The only Persona so far was Invoker as a child.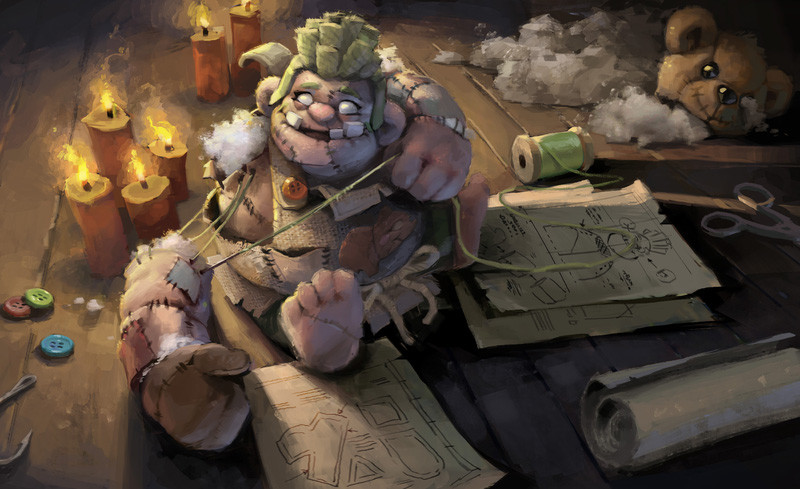 Image source: Valve
305: Anti-Mage Persona The Disciple's Path


As if one Persona wasn't enough, Valve added the female Anti-Mage version at level 305. The Persona is the first time we see a genderbent style of a hero in-game.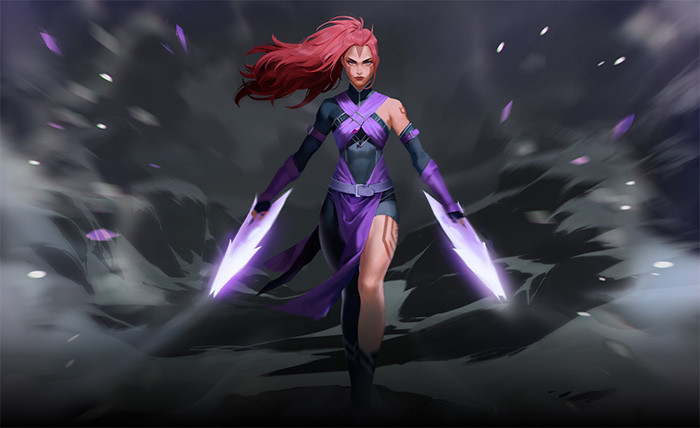 Image source: Valve
375: Wraith King Arcana The One True King Bundle


The one true King has returned! The first Arcana of the compendium comes at level 375 and has a royal carry: Wraith King. In December 2013, the hero Skeleton King was removed from the game. Three days later, he returned with a new design as Wraith King. Now Ostarion is playable again as his former self.






445: Queen of Pain Arcana Eminence of Ristul


Not only a King gets honored, the only official queen in Dota receives an Arcana as well. On level 445, you receive the Eminence of Ristul Arcana for Queen of Pain.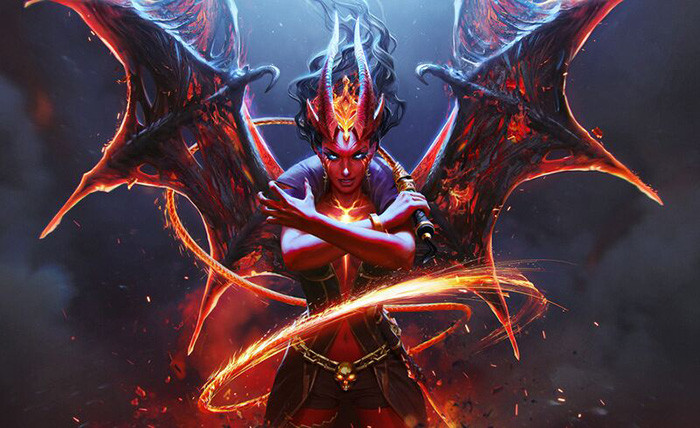 Image source: Valve
575: Windranger Arcana Compass of the Rising Gale


No matter how much Jake 'SirActionSlacks' Kenner hates Windranger and tries to convince the Dota community not to pick her, he will probably have to see Lyralei a lot in his upcoming pubs. She received an Arcana as well, which you can unlock at level 575.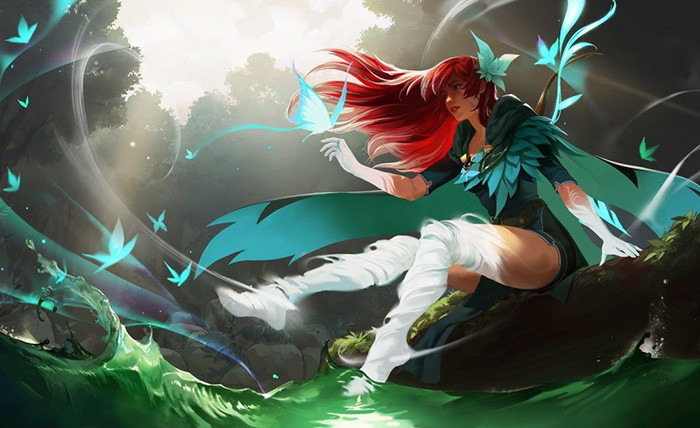 1,000: The International 10 Aegis


Each year, one of the most special achievements is to get the Aegis. Once you've reached level 1,000, you will have the special TI Aegis trophy in Dota and – most importantly – you will get a real miniature Aegis shipped to you.






2,000: Collector's Baby Roshan


The level progress bar doesn't have any major interesting offers until the final big reward shows up: Baby Roshan. Once you've unlocked level 2,000, you get the Baby Roshan courier and a reallife statue as well.






General tips if this is your first Battle Pass:


Don't buy a Pass for yourself. Get your friends and gift the Pass to each other. This way, you already fulfill a quest and earn additional Battle Points.

Make sure you and your team-mates tip each other every round. If you play solo, ask if anyone wants to trade tips.

Giving 25 players high fives is an easy achievement to unlock

While queueing for a game, you will see a Trivia Quiz pop up. Solving the questions grants you Battle Points as there is an achievement as well.

There are two Cavern Crawls, not just one. You can unlock the Foulfell Crawl by finding three key fragemnts in the first Crawl, Nightsilver.

Wait for sales before you buy levels. If you want to spend real money for additional levels, there always come special bundles for a limited amount of time.

Once available, make your predictions for The International. There will be a tab for "Predictions" where you can chose your guess on "team that wins TI", "player with most kills", "most picked hero" and so on. Getting predictions right grants you lots of Battle Points.

Previously you gifted Battle Passes because you have a kind heart and loved your friends. Now you can gift Battle Passes because you have a kind heart, love your friends (maybe?) but you also love special titles and Battle Points. #TI10 #Dota2 pic.twitter.com/8xZpVYTiPY

— Wykrhm Reddy (@wykrhm) May 27, 2020
What items do you definitely want to get from this year's Battle Pass? What other tips doe you have to level up fast?
Photo credit: Wykrhm Reddy Twitter