Ninjas in Pyjamas may have to face one of their biggest challenges ever: They have to find three new players and also fill the shoes of legendary support player and captain Peter 'ppd' Dager. The transfer market is currently rather empty, so who could join NiP? One of the most well-known Dota players announced his retirement from the competitive scene on Monday: ppd. He chose to end his career as a professional player to pursuit something else in life. With his departure, NiP lack the key component of their roster.



Star player Saahil 'Universe' Arora left the team earlier this month. He was no longer able to play for the European team due to the coronavirus restrictions. The Brazilian talent Rodrigo 'Lelis' Santos is affected by these circumstances as well. On Monday, he mentioned on his stream that he cannot play for the team anymore.



Options for finding new players are very limited for NiP at the moment. The WePlay! Pushka League is about to begin on 23th April, therefore most of the top free agents have already been acquired by different teams. On top of that, NiP can only opt for players from Europe and the CIS region due to the coronavirus limitations.

Nevertheless, there are still promising players available. Let's take a look at who might have a comeback at NiP and who could wear the Pyjamas for the first time.


Fata: Support and captain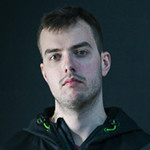 One of the most fitting free agents is German support player Adrian 'Fata' Trinks. Not only can he take over position five, he has experience as a captain. Fata is no stranger to NiP as he played for the organisation for one year until September 2019.

Back then, the team made it to several DPC tournaments and they won the OGA Dota Pit Minor 2019 as well as the StarLadder ImbaTV Dota 2 Minor #2. Another reason, why NiP might pick him up again: He shared his time at NiP and Alliance with his team mate Neta '33' Shapira.


33: Offlane or support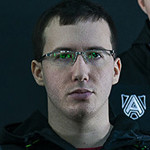 33 and Fata have shared a similar fate over the past years in Dota. The duo played together on NiP and Alliance until they got surprisingly kicked on 31st March.

The offlaner recently joined OG as a stand-in for the ESL One Los Angeles 2020 Online. 33 showed how diverse his hero pool is and also had a consistently outstanding performance at the tournament. Therefore, it would surely be a good move by NiP to take their former players Fata and 33 back.




MiLAN: Support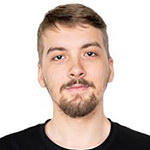 Milan 'MiLAN' Kozomara recently played as a stand-in for NiP at the ESL One Los Angeles Online. The organisation might potentially add him as a permanent member since MiLAN hasn't signed with any team at the moment.

His last team was Chicken Fighters which is not a professional organisation. The KFC warriors also proceeded their run at the ESL with Adrian 'Era' Kryeziu as their new support, therefore MiLAN might be more than willing to join a new squad.




Blizzy: Offlane or support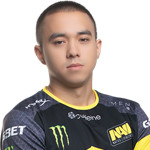 Evgeniy 'Blizzy' Ree's situation is similar to MiLAN's: The offlaner helped NiP out at the ESL One and is not actively playing in a team at the moment.

The only potential issue with him would be the following: The player from Kyrgyzstan appears to be still under contract with Natus Vincere. He joined the CIS organisation in late 2018 but got benched after their unsuccessful run at The International 2019.


Biver: Offlane or support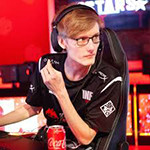 Another well-known face for NiP fans is the Danish player Malthe 'Biver' Winther. He played for the Ninjas until end of January 2020 and then switched to the North American Chaos Esports Club.

Due to corona, Chaos had to drop their Dota roster on 25th March. Now, the team continues as Quincy Crew. For Biver, switching back to a professional organisation might be a safer choice. He is also the only European player at Quincy Crew and with the pandemic continuing, he might continue his career in a European organisation.






HesteJoe-Rotten: Offlane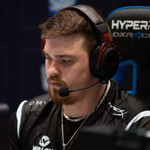 Mikki 'Hestejoe-Rotten' Junget is another experienced offlaner who is currently not playing for any organisation. Lastly, he played for Team Singularity but left the team in late March.

He previously played together with fellow Danish player Biver, so he already has experience with another potential new member.


Who do you think could join NiP?
Image sources: Alliance / Dotabuff / Natus Vincere / Epicenter
Photo credit: Adela Sznajder DreamHack