The WePlay! Pushka League Division 1 is right around the corner. From 23 April 23 till 12 May, powerhouses as well as rising stars are going to compete against each other. Let's take a look at which squad is the most likely to come out on top and which roster might struggle to make it to the second stage of the league. *Update* Ninjas in Pyjamas acquired the roster of Chicken Fighters on Wednesday. Chicken Fighters fell short to OG Seed in the Pushka League qualifiers but nevertheless, the team showed a strong performance previously at the ESL One.

OG.Seed also won their final series against Vikin.gg in the qualifiers. With this victory, the team claimed their slot at the main Pushka League.






Original article:


Note: This ranking is subjective and is based on performances of the latest events, for example the ESL One Los Angeles 2020 Online. It also takes into consideration the general strength and potential of players. If you have a different opinion, feel free to share your thoughts in the comments!

The 14 teams participating will be split into a European and Russian group, with seven competitors each. The teams that advance will then meet in the playoffs. Check out our survival guide for more information on the Pushka League.




EU Qualifiers: Which team will join the battle?


Six European teams have received direct invites to Pushka League. Only one team is still missing. The last contender will have to make its way through the EU Qualifier, concluding 22 April. As this team has yet to be determined, it is not included in the ranking. However, the selection consists of promising up-and-coming teams.

The battle came down to two challengers: Vikin.gg had an outstanding run at the latest ESL One Los Angeles 2020 Online and finished third, defeating top teams such as Secret on their way. OG Seed get trained by the most successful team in the history of Dota. Whoever wins the final best-of-three will advance to the Pushka League.


Ninjas in Pyjamas: A lot of problems to overcome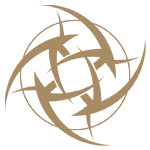 Ninjas in Pyjamas had one of the best-known captains with support player Peter 'ppd' Dager. But the TI winner was not able to lead his team to any big success.

On Monday, the Dota legend announced his retirement. There hasn't been any information about a replacement, but rumour has it that Adrian 'Fata' Trinks could join NiP again. But no matter how skilled the new player is going to be, the gap left by ppd will be incredibly hard to fill.

On top of the general problems the team has yet to fix, they now additionally got hit by the regional restrictions due to the coronavirus. They had to let go of their star player Saahil 'Universe' Arora as well as upcoming talent Rodrigo 'Lelis' Santos and enter the tournament with two stand-ins: MiLAN and Blizzy. With a new roster constellation and only sparse time to practice, NiP are going to have a difficult time.



Lineup Ninjas in Pyjamas
Nikita '
Daxak
' Kuzmin
Jason '
Tanner
' Weedon
Evgeniy '
Blizzy
' Ree
Milan '
MiLAN
' Kozomara
Unknown
Team Liquid: Lacking consistent performance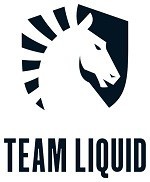 While Team Liquid is a household name in the entire esports scene and especially in Dota 2, the current squad has not been able to live up to the high expectations the horse logo usually bears.

The team does have moments of glory when they are even able to defeat top teams such as Virtus.pro at the Leipzig Major, or Evil Geniuses in the group stage of the DOTA Summit 12. However, the squad lacks consistency and they often struggle to prevail over their European competitors.



Lineup Team Liquid
Michael '
m`ICKe
' Vu
Max '
Qojqva
' Broecker
Samuel '
Boxi
' Svahn
Tommy '
Taiga
' Le
Aydin '
INSaNIA
' Sarkohi
Alliance: Great potential but recent changes in their roster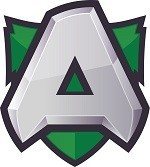 Swedish flagship Alliance and TI9 runner-ups Nigma can currently be considered rather even in skill, but Alliance face an additional hardship.

The team recently switched up their roster and added Gustav 's4' Magnusson as new old offlaner. While he might be one of the biggest names in the Dota scene, he did not have a lot of time to practice with his new team-mates. JingJun 'Sneyking' Wu has been added as stand-in only recently, so he had even less time to get settled in the team.

Alliance made it to the eight place at the ESL One Los Angeles 2020 Online, but they achieved their placement with Andreas 'Xibbe' Ragnemalm instead of Sneyking. The team definitely has great potential and skilled players, but are still not well-practiced.



Lineup Alliance
Nikolay '
Nikobaby
' Nikolov
Linus '
Limmp
' Blomdin
Gustav '
s4
' Magnusson
Simon '
Handsken
' Haag
JingJun '
Sneyking
' Wu
Nigma: Strong team but hit or miss risk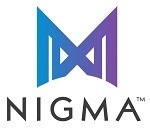 The players from Nigma have had a rough path with varying success ever since they founded their organisation in November 2019. Sometimes they beat Team Secret, sometimes they even lose against tier two teams in qualifiers. Despite underperforming at large events or in qualifiers, Nigma managed to win the last three WePlay! tournaments consecutively.

The team has some of the best individual players on its roster. Nigma and Alliance achieved similar results at the latest ESL One. However, Nigma have been together for several years, with an exemption of Omar 'w33haa' Aliwi who joined the line-up in June 2019.



Lineup Nigma
Amer '
Miracle-
' Al-Barkawi
Omar '
w33haa
' Aliwi
Ivan '
MinD_ContRoL
' Borislavov
Maroun '
Gh
' Merhej
Kuro S. '
KuroKy
' Takhasomi
Team Secret: One of the most feared powerhouses, but not completely invincible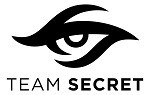 Team Secret and dominating tournaments, name a more iconic duo. The squad surrounding captain Clement 'Puppey' Ivanov has always been one of the strongest teams in the scene. Their current roster adds to their success story as they claimed the trophy of the first DPC 2019/20 Major they attended, the DreamLeague Season 13: The Leipzig Major.

But as vigorous as the team appears to be, there are definitely ways to overcome them. Nigma defeated them in their last two encounters and while Secret prevailed over every team in the group stage of the ESL One LA, they fell to two teams in the playoffs and were eliminated: To OG as well as to Vikin.gg who might participate at the Pushka League as well, if they make it through the qualifiers.




OG: Top organisation, top players, top recent results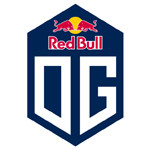 OG can be considered the most successful team in the history of Dota. However, their roster recently underwent some changes and the regional issues due to the coronavirus forced them to adjust their line-up even further.

Nevertheless, OG managed to keep their pace and claimed second place at the ESL One Los Angeles. They were defeated three times by tournament winner Virtus.pro, but lucky for them, VP plays in the CIS group stage and they will not meet until the playoffs.



Lineup OG
Sumail '
SumaiL
' Syed Hassan
Neta '
33
' Shapira
Sebastien '
Ceb
' Debs
Martin '
Saksa
' Sazdov
Johan '
BigDaddyN0tail
' Sundstein
What does your power ranking look like? Which team do you expect to win?
Photo credit: Valve