The WePlay! Pushka League begins on 23 April. Seven European and seven CIS teams are going to compete for the $250,000 prize pool. Let's take a look at the CIS participants and which team is most likely to come out on top. Note: This ranking is subjective and is based on performances of most recent events, for example the ESL One Los Angeles 2020 Online. It also takes into consideration the general strength and potential of players. If you have a different opinion, feel free to discuss in the comments!

Note two: Lineups might slightly differ since teams are currently adjusting temporary stand-ins.

The 14 teams participating will be split into a European and Russian group, with seven competitors each. The teams that advance will then meet in the playoffs. Check out our survival guide for more information on Pushka League.




CIS Qualifiers: One slot is still vacant


Six of the seven participants received a direct invite to the league. The final contestant qualified through the CIS Qualifiers: VP.Prodigy. The academy team surrounding Egor 'Nightfall' Grigorenko bested Team Empire Hope 2-0 in the qualifier's finals and will now play with the big boys in the first division of Pushka League.


FlyToMoon: The newest challenger does not have a large record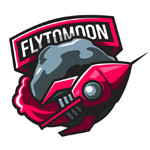 Originally, AS Monaco Gambit was intended to participate at Pushka League. The organiser announced on Monday that FlyToMoon will replace Gambit at the event.

The current roster of FTM has not played at any major events or qualifiers yet, so it is not possible to assess their skill adequately. FTM did however win Parimatch League Season 2 and even defeated Virtus.Pro in the finals, so we might see a surprising performance.



Lineup FlyToMoon
Alik '
V-Tune
' Vorobey
Bogdan '
Iceberg
' Vasilenko
Viktor '
GeneRaL
' Nigrini
Ilya '
AlohaDance
' Korobkin
Andrey '
alwayswannafly
' Bondarenko
B8: A superstar is not enough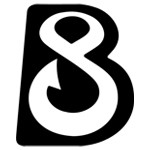 B8 features one of the biggest personalities in the esports scene, Ukrainian star player Danil 'Dendi' Ishutin. But his reputation alone is not enough to intimidate their opponents.

Since their foundation in January this year, B8 struggled to achieve results. They usually ended tournaments on the lower placements and the recent ESL One was another disappointment for the team: B8 could only win a one out of seven series in the group stage.



Lineup B8
Steve '
Xcalibur
' Ye
Danil '
Dendi
' Ishutin
Andrey '
Ghostik
' Kadyk
Rinat '
KingR
' Abdullin
Nikola '
LeBronDota
' Popovic
Natus Vincere: Giant organisation, small results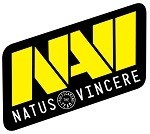 Natus Vincere once were the strongest household name in Dota, but the organisation can't live up to their days of glory anymore.

The current roster constellation could not find their way back to dominance and while qualifying to DreamLeague Season 13: The Leipzig Major and ESL One, their journey ended quickly at both tournaments. Na'Vi finished last in their group at ESL One and only beat Chicken Fighters and Team Unique – both of which will not compete in Pushka League.



Lineup Natus Vincere
Vladislav '
Crystallize
' Krystanek
Idan '
MagicaL
' Vardanian
Pavel '
9pasha
' Khvastunov
Krivulya '
Cema
' Semion
Ilyas '
Kingslayer
' Ganeev
HellRaisers: Ahead in show matches, still struggling at events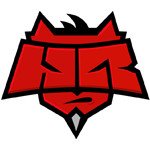 HellRaisers could not achieve any outstanding results in the past months, but they managed to win some of their duels. They placed fifth at the ESL One group stage and defeated VP as well as Na'Vi in the WeSave! Charity Play showmatches.

HellRaisers might not be too far ahead of Na'Vi, but they might have more momentum after ESL One.



Lineup HellRaisers
Aleksandr '
Nix
' Levin
Arslan '
xannii
' Shadzhanov
Gleb '
Funn1k
' Lipatnikov
Vladimir '
RodjER
' Nikogosyan
Yaroslav '
Miposhka
' Naidenov
Team Spirit: A rising star?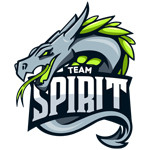 Team Spirit made some roster changes in late March and added Anton 'Dyrach' Shkredov and Vasily 'Afterlife' Shishkin to their line-up.

The team was immediately rewarded: Spirit finished the group stage at ESL One on the second place and were only defeated by Chicken Fighters and Team Secret. Their winning streak quickly ended in the playoffs, but Spirit still concluded the tournament on a surprising fifth place. With more practice, the five players might be able to achieve more great results and find more consistency in their performance.



Lineup Team Spirit
Anton '
Dyrach
' Shkredov
Egor '
Ergon
' Kozlov
Vasily '
Afterlife
' Shishkin
Aleksander '
Immersion
' Khmelevskoi
Mikhail '
Misha
' Agatov
Virtus.pro: The CIS stronghold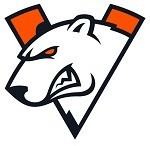 Virtus.pro have proven many times before that they are the strongest CIS team. Their current roster is no exception to their reputation: VP had a nearly flawless run at ESL One, finished first in their group and continued their victory spree through the playoffs. On their path to the top, VP faced OG three times and their third victory against them secured VP's title.



If you are interested in which European teams are going to play at the Pushka League, check out our EU Power Ranking.




What does your power ranking look like?
Photo credit: WePlay! Esports