It's the first North American Major since The Boston Major in 2016. NA fans had to wait more than three years for a return of the Major circuit. The ESL One Los Angeles 2020 Major will be huge. Here is our power ranking.
Plucky upstarts
Thunder Predator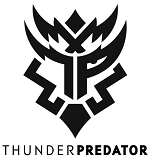 Thunder Predator surrounding Leonardo 'Leostyle-' Sifuentes and Farith 'Matthew-' Puente are one of the underdogs at the third Major of the season.

The Peruvian squad proved strong in the South American qualifier by beating strong contenders such as beastcoast and FURIA Esports including Heitor 'Duster' Pereira. However, in Los Angeles they need more than a strong regional performance to actually make it out of the first round of the Lower Bracket – though, it wouldn't be the first time that a SA team upsets a Goliath squad.


Chaos Esports Club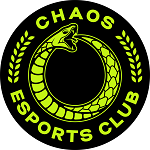 Chaos Esports Club is one of two teams from North America that is eager to play in front of their home crowd. They beat the business associates twice to be granted with a highly coveted Major slot.

With seasoned players such as Arif 'MSS' Anwar and Avery 'SVG' Silverman as well as Yawar 'YawaR' Hassan as a promising carry, Chaos can get spurred by the NA chants, but for now they first have to prove that NA can be considered a top region again.


Team Adroit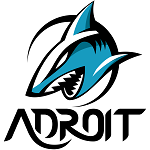 It's already the second Major this season for Adroit. The Filipino squad competed at MDL Chengdu Major in China, but got eliminated in the first round of the playoffs. It wouldn't be surprising to see them lose once more in the Lower Bracket.

Especially since Marvin 'Boomy' Rushton, the captain of the squad, won't be able to attend the event due to visa issues. As yet, Adroit haven't announced a replacement. It will be a tough tournament for the Filipino squad.

Nevertheless, competing in Los Angeles is already a huge success, because they beat Major champion TNC Predator and Chai 'Mushi' Yee Fung's IO Dota2 in the qualifier.


Geek Fam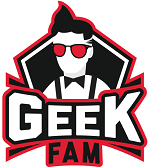 Another Southeast Asian competitor in Los Angeles are Geek Fam. Marc Polo Luis 'Raven' Fausto and Carlo 'Kuku' Palad are the most famous players of the Filipino-Indonesian squad.

After a depressing time at Lotac, Raven finally proved once more why he's one of the best carrys in the SEA region. The squad already finished third at the WePlay! Bukovel Minor 2020 and is definitely aiming for a good placement at the Major. However, the competition is way tougher in Los Angeles – maybe it's still too early for them to reach the top ten.

Let's move on to the next tier: Passionate Persecutors.