New year, new me: several teams are ending the decade by rebranding themselves. Their new logos have, however, not always been well received by fans. We collected some of the biggest logo changes in Dota.
Evil Geniuses


Last Thursday, the North American multiorganisation Evil Geniuses revealed their brand new logo. After many years, they changed their iconic 'e' in a circle to a polished lettering. The initial reactions were rather mixed. While many seem to like the design itself, they still prefer the old logo.






Winstrike


Russian organisation Winstrike definitely made a 10 points strike with their logo change. They sticked with the general idea and colors of their old rocket design and turned it into a simpler, more modern graphic. The change is well received by fans, as well as their staging of their new Dota 2 roster announcement.




PSG.LGD


PSG.LGD on the other hand experienced some memes as feedback. A lot of fans complained, the letters were not quite identifiable, and rather resemble weird figures instead.







compLexity Gaming


While compLexity Gaming currently do not have a Dota roster, and also changed their logo already back in May, they are still a notable mention. The organisation was founded in 2003 and had one of the most unique and memorable logos in esports. After their partnership with Dallas Cowboys, they completely altered the design and took on the blue star of the cowboys. Fans were disappointed with the change, especially since it bears an uncanny resemblance to Allegiance's emblem.






Virtus.Pro


Virtus.pro's logo has undergone a few changes in the last years as well. In 2018, they switched their iconic orange color theme to green and purple due to their partnership with the mobile telecommunication company MegaFon.

They went back to their old colors and with the start of 2019, they redesigned their polar bear and adjusted the rounded triangle in the background to a 'V', representing their name.






Team Secret


In 2014, the initial roster of Team Secret played with a entirely different logo than we are now used to seeing. However, it got changed to the iconic eye in February 2015.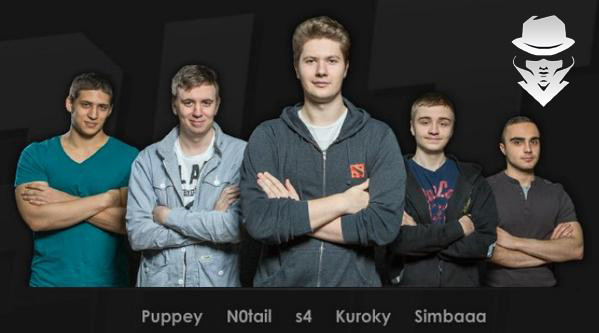 Photo credit: Evany Chang Twitter
What do you think of the new logos?
Photo credit: Evil Geniuses