Only one day after the former Alliance line-up joined Team Liquid, Jonathan 'Loda' Berg presented his new stack for the upcoming DPC season. joinDOTA talked to the TI3 champion and his new carry Nikolay 'Nikobaby' Nikolov.
Starting all over?


Loda is a true legend in Dota 2. With his legendary squad, he took the world championship in 2013 in what many people consider the best TI finals ever. In the past years, Alliance were not quite able to live up to the glory of former times. Yet, the team surrounding Aydin 'INSaNIA' Sarkohi were one of the most promising rising stars last season.

A few weeks ago, the line-up decided to move on and left Alliance. Now Loda and his organisation had to go back to start – well, not quite, as he recruited some of the most talented people in the scene and also boasts some very accomplished players.


"I look for players that are hungry to win and passionate for the game"
joinDOTA
: What was the reason for the TI9 roster to leave the organisation? Since when was it clear that you will part ways?
Loda: It's hard to say. At first, it looked like they were staying with us, then they changed their minds. These things happen sometimes, even if you don't want them to. If anything, I suppose, they left to experience something new. Honestly, it's quite gratifying that a team we have worked so closely with have been picked up by such a prestigious organisation as Team Liquid.
joinDOTA
: So, the notorious TI9 Gyro pick didn't have an influence on this decision?
Loda: Haha, no, of course not.
joinDOTA
: For the most part, Alliance has had players from Sweden. Why did you now employ a more international squad?
Loda: More than anything I look for players that are hungry to win and passionate for the game. Niko is a player that I wanted for Alliance before. He told me about his plans and, hey, we got us two Swedes. Both Handsken and Limmp are really good players - they have improved a lot over the years and have become two of Sweden's best players in their respective positions.

Fata has a great understanding of the game and a ton of experience. I know he can grow into a great captain. I think that 33 has been a great player on all his previous teams, but more than that I believe his playstyle as a core will mesh well with Limmp and Niko.
joinDOTA
: What experience do you hold most dearly from your time with this former squad?
Loda: I think the times I will treasure the most are qualifying for TI at the Epicenter Major. It was a very special feeling to achieve that after our ups and downs.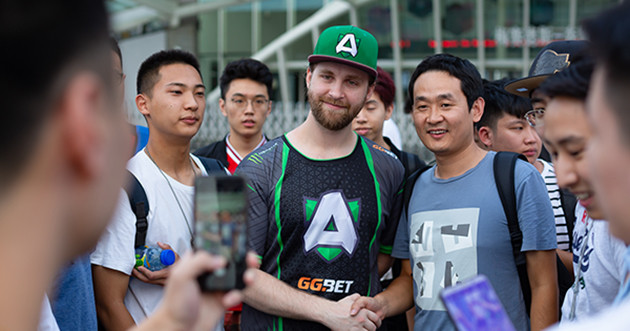 Loda meets fans. Alliance are one of the most popular teams in Dota.
joinDOTA
: You recently played Midas Mode with (almost) the entire TI3 squad. What was that like?
Loda: It was fun and nostalgic. I was loving it for the most part!
joinDOTA
: Will we see you more often now as a player again?
Loda: I haven't planned to go back to playing but if a magical day arises where I, oh the mighty Loda, would have to stand-in for someone, I might do it. Or I guess there is one team that could make me come back to play... TI3 Alliance WITH S4.
Nikobaby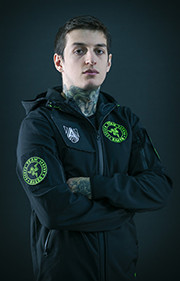 Nikobaby in the Alliance jersey.



There are not many players from Europe that leave the region in order to compete in another one. It might be even more difficult for players to go as fast as SEA. Not only did Nikolay 'Nikobaby' Nikolov make this step last season, but he also qualified for TI9 with Mineski.

There, he made a great impression on the teams and experts and earned the reputation of an up-and-coming player. Now, he hopes to reach even greater heights with Alliance.


"I almost joined Alliance a year ago"
joinDOTA
: Before coming to Alliance, you played on Mineski at TI9. How did this experience shape you as a player? What lessons did you learn playing on Mineski?
Nikobaby: I learned a lot about in-game stuff from Mushi. He was like my mentor and he pushed me to get better every day. I learned that you should play like you're not scared to die or lose and it doesn't matter who's the enemy. You can beat anyone.
joinDOTA
: Is playing on your current team different from playing on Mineski? If so, in what regard?
Nikobaby: When I was in Mineski we were kind of the underdogs and there was no pressure playing in TI but now people will expect more from us.
joinDOTA
: Did you [Niko and his team, editor's note] reach out for Alliance or did they come to you?
Nikobaby: I almost joined Alliance a year ago and I've been in touch with Loda ever since, so it was a natural and mutual decision.
joinDOTA
: What makes Alliance the right fit for you from your perspective?
Nikobaby: It's a big club with history and everyone's already been great with me so far.
joinDOTA
: What makes playing with your current roster unique?
Nikobaby: My team-mates have a lot of competitive experience and they are all very hungry to compete. We played together for a short period of time after TI and it already felt good. With time, I will be able to have a better answer to this.
joinDOTA
: Where do you see potential for improvement on your team? Where do you see room for improvement individually?
Nikobaby: We will need to play a lot more scrims and officials to find out, but everyone here already works together to help each other improve.
The new Alliance roster
Nikolay 'Nikobaby' Nikolov

Linus 'Limmp' Blomdin

Neta '33' Shapira

Simon 'Handsken' Haag

Adrian 'Fata' Trinks


We thank Alliance for taking time for this interview!
Photo credits: Alliance