Nobody expected Midas Mode 2: Sir Sadim's Revenge to host any good teams after they clashed with Valve's qualifiers. The dates changed and Slacks and his team present an unbelievable line-up.

Austin 'TheCapitalist' Walsh announces the teams that will compete in Midas Mode next week – and it's a long list.




OG's next masterpiece?


The first team that got announced is the back-to-back TI champion OG. They actually purchased an Io and formed him a special design every OG fan is going to love.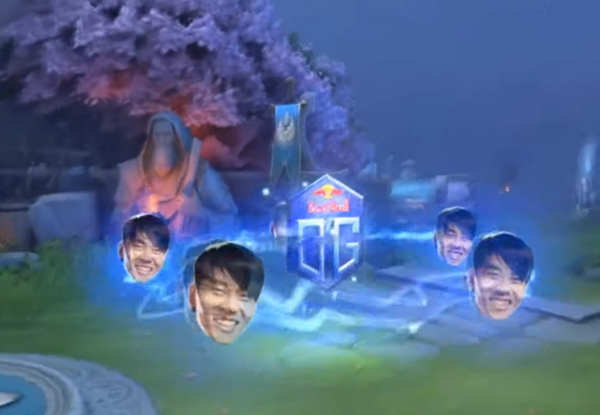 Credit: moonduckTV



This could be the last chance to see the reigning champions playing together in this formation – at least for the next months. As Johan 'BigDaddyN0tail' Sundstein already hinted, Anathan 'ana' Pham could be taking another break from professional Dota.

On top of that, some more current rosters will give their debut in the unconventional tournament produced and imagined by moonduckTV. The TI9 favourite Vici Gaming will present their new line-up, as will Anvorgesa, Fnatic, beastcoast, EHOME, J.Storm and Jacky 'EternaLEnVy' Mao's new stack featuring David 'Moonmeander' Tan.


The dream: TI winners join forces


However, the biggest highlight probably is that Midas Mode 2.0 will host two legendary squads: Natus Vincere and Alliance. We're not talking about their recent rosters that competed at TI9, but their epic squads that won TI in 2011 and 2013.

For the first time in years we'll see Danil 'Dendi' Ishutin playing alongside his old team-mate Clement 'Puppey' Ivanov. Also, Gustav 's4' Magnusson will rejoin Jonathan 'Loda' Berg and the other three players to present the TI3 winning lineup.

Even fans of China's Dota legends will be pleased: next to EHOME and Vici Gaming Xu 'BurNIng' Zhilei will attend the competition with his own team.


Streamer competing with legends


In the video Sir Sadim announces his own team: Sir Sadim's Stunners including some of the biggest streamers in the world of Dota 2. If you ever dreamed of seeing Wehsing 'SingSing' Yuen competing alongside Janne 'Gorgc' Stefanovski your dream will come true.



The other three members of the team will be Alaan 'Bamboe' Faraj, Niklas 'Wagamama' Högström and TI9 analyst Troels 'syndereN' Nielsen.

Let's be honest: nobody expected such an incredible team list, but Midas Mode 2: Sir Sadim's Revenge pulled it off.


Which team are you hyped for the most?
Photo credit: Valve