On Thurday Virtus.pro announced the departure of their long-time player Pavel '9pasha' Khvastunov. The Russian joins Natus Vincere to replace Evgeniy 'Blizzy' Ree. But who is going to take up his mouse and keyboard at VP? 9pasha played at Virtus.pro for three years. Together with his team mates he won many big events such as ESL One Katowice 2018, ESL One Birmingham 2018 and The Kuala Lumpur Major. However, as dominant as the Russian organisation was at times, they were never able to secure a world championship. After The International 2019 it was clear that many rosters would make adjustments. And VP, as we know now, are one of them.



But what are Virtus' options? The CIS market offers some interesting players that could be considered for 9pasha's replacement. Here are some of the top options Viruts.pro have right now.


Swapping players: Blizzy to VP?


Team Liquid and Chaos Esports Club already did it last DPC season: they exchanged Lasse 'Matumbaman' Urpalainen and Omar 'w33haa' Aliwi. In the same manner, swapping 9pasha and Blizzy might be an option.

In their press release, Na'Vi state that Blizzy is going in-active for a while. Although we don't know for how long, this step isn't too unusual considering that also Matu and Topias 'Topson' Taavitsainen for example are taking a break. We also know that some of the top tier teams are going to skip the first Major. So taking their time and making a new roster with Blizzy click would be not too far off.


A TI runner-up: Funn1k


Gleb 'Funn1k' Lipatnikov is another former Na'Vi player who is currently teamless. The Ukrainian veteran was part of the legendary TI3 line-up and had many notable tournament results in the past. Ever since, he's been more of a mercenary playing in different squads after that. His last team Aachen City Esports wasn't really successful and he was released from them on August 13.


looking for team pos3, also can try out as 4/5, friendly and motivated 😉

— Gleb Lipatnikov (@Funn1kDota) September 3, 2019


With his 26 years of age, he is only slights younger than 9pasha. Of course he would add much experience to VP but what the stack needs right now is more young blood.


One more former Na'Vi player


Viktor 'GeneRaL' Nigrini is also a former Na'Vi player who played mostly for the Ukrainian WESG team and Anti-MagE- in the TI qualifiers this year. Although he isn't as accomplished as Funn1k, GeneRaL is still a bit younger.

With the right stack, GeneRaL could have some potential, but considering that Blizzy is also an option, he would be more of a back-up plan. After all, the TI9 participant has had much more practice in professional offline events lately.


Taking a man with potential


Vega Squadron were probably one of the surprises in the entire TI9 qualifiers and in The International 2019: CIS Qualifiers in particular. They finished the group stage 7-0 but failed in the playoffs. However, they presented themselves as a team with incredible potential. Shortly after that, the stack feel apart. Conveniently, from VP's point of view, also Oleg 'LastHero' Demidovich left the team and is now available.


Get bzz back


Stanislav 'BzzIsPerfect' Glushan played for Virtus.pro an eternity ago. After leaving Team Spirit the 26-year old is back on the market again. Whether getting a new player back instead of refreshing a squad is the right move, is debatable, though. And real results have been lacking for quite a while.


Reactivate DkPhobos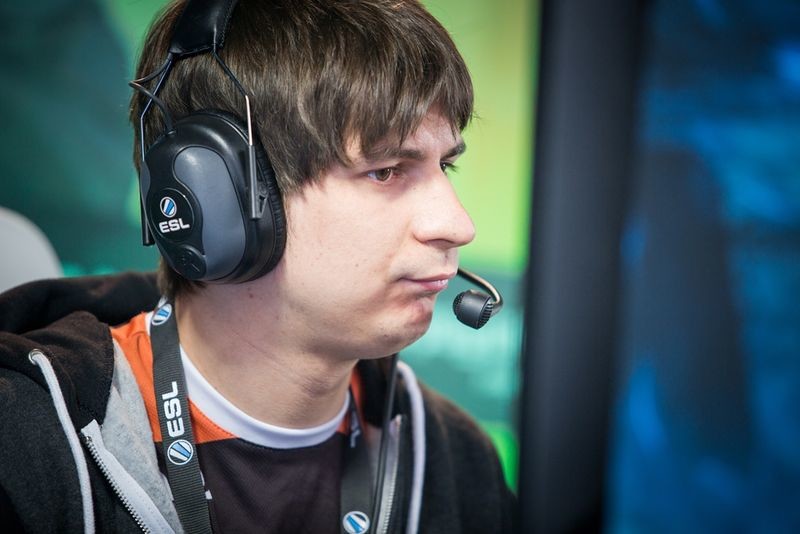 Source: Helena Kristiansson, ESL



Olexandr 'DkPhobos' Kucherya played for VP back in the day as well. Nowadays, he is a broadcast talent and analyst but he still can play Dota, that's for sure. DkPhobos could add much knowledge to the squad and fill in the vacant coach position at the same time. If he should turn out to be to old to compete at professional Dota events, the coaching position alone might even be an option for VP.

There are certainly many more players that would make for a fine addition to the organisation. There are many veterans in the CIS region, besides the ones mentioned, that could be viable options. Meanwhile there are also many talents who havn't made their debut on the big stages yet.


Which player would be your ideal candidate for VP?