Our reporter Mike 'Brasozial' Koch flew to London to watch the new Red Bull Media House documentary AGAINST THE ODDS which makes us relive OG's success. Is it just another True Sight or a whole new story? Watch the movie here.

I really wasn't sure what to expect: Red Bull Media House invited me for joinDOTA to a private screening of their first esports documentary. It's called AGAINST THE ODDS. My first thoughts: do we really need another OG film after True Sight?



I started my journey in Berlin. It was a cold and rainy day, actually the perfect precondition before taking off to London. However, it wasn't cold, it wasn't rainy - the sun was burning. Not the London I've expected. Could this be the day of surprises?

After a short trip and an even shorter sightseeing tour I met some pals and made it to the screening place. We left London's buzzing city centre and entered the jungle.



Two amazing cosplayers were waiting for us - it really felt like seeing a real life version of Lich and Luna. Another highlight: drinks that were named after runes. I ordered a "Double Damage rune", a cocktail with vodka and Red Bull. But let's not focus on that: I sat down on my chair enjoyed the crunchy "AGAINST THE ODDS" popcorn and was ready for the show.


Interview from another time


First, Red Bull decided to surprise us with a more unorthodox interview situation. Both executive producer, John Dorsey, and director, GrizzlyMug, were welcomed and questioned by Yinsu Collins about the documentary. They explained the problems they faced and the ambitions they have bringing a big documentary to the esports community which should be interesting to both core and mainstream fans - I had my doubts.

Against the Odds lifts the curtain on the dedication and drama behind the scenes of the biggest esports tournament and offers an unparalleled insight into one of the most riveting journeys esports has ever seen. -

One thing that aroused my interest: the director said that it wasn't easy to summarise more than eight years. So this wouldn't be just about TI9? And with this thought in my head the documentary started.


A friendship that should've never ended


The documentary starts with quotes from Tal 'Fly' Aizik and Johan 'BigDaddyN0tail' Sundstein and it breaks the heart of any Dota 2 fan. We all know what happened, but this documentary will really show you what was so special about this Dota and why this is probably the toughest breakup story in its history.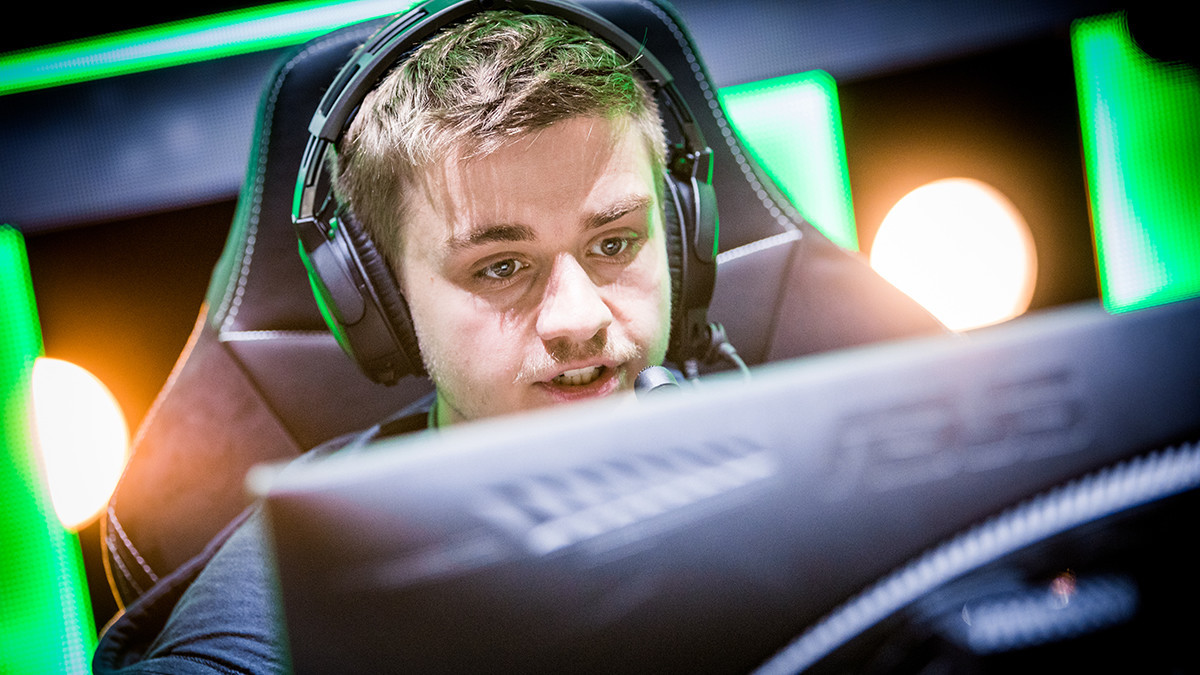 N0tail's story is one of the most dramatic parts of the documentary. Source: Helena Kristiansson, ESL



The movie follows both stars through their whole career, including every single TI that has been taken place. It also includes comments from famous casters and sport experts - to open the story to a mainstream audience. The documentary perfectly describes the feelings between the two and gives us insights even from old teams like Fnatic or when they were separated into Cloud9 G2A* and compLexity Gaming. It all led to their own organisation: OG.


N0tail opens up in Red Bull documentary


This would make an ideal happy ending, if it didn't include the disastrous breakup of the duo after ESL One Birmingham 2018. It's the first time we hear not only N0tail, but all other players of the squad talking about what happened and how they felt about it. This is the heartbreaking climax of the documentary, seeing N0tail almost breaking out in tears.

Even the following peak of The International 2018 and OG's victory won't make you forget this moment. The friendship of Fly and N0tail is over.

They followed both players and later OG from the start until now - this isn't just a documentary about TI9 like True Sight. This is one of the most overwhelming esports stories I've ever seen. This is not just a must-see for Dota fans, but for anybody who wants to relive and feel a great story.


A spotlight on every player


However, this is not the only part covered in the film: the filmmakers shift their focus to every player of OG. Starting with David 'Moonmeander' Tan, then proceeding with Amer 'Miracle-' Al-Barkawi and Andreas 'Cr1t-' Nielsen - the original part of OG. Also, the on-and-off relationship with Anathan 'ana' Pham is interesting to watch.

The stories about Topias 'Topson' Taavitsainen and Jesse 'JerAx' Vainikka, the ice-cold Finnish duo, is the perfect moment to laugh and take a break from the emotional storyline of OG and N0tail.

Another great highlight is Sebastien 'Ceb' Debs's way to OG and to winning TI8. He's an impressive player that seemed to be done with Dota 2 in 2015 already. He succeeded as a coach, came back as a player and reached for the top - this kind of storytelling is not just appealing to fans of esports, but relatable to people outside of gaming as well.

This documentary combines it all: fun, sadness, happiness and the strife to become the greatest. This documentary is about much more than esports. It is a great study about success and why you should never give up by citing OG as an example. Before I wasn't sure if another OG documentary could give me the chills and push True Sight gave me, but AGAINST THE ODDS is definitely better than just good. It's a must see.


What do you think about the documentary?
Photo credit: Red Bull Media House