TNC took their campaign the distance at Epicenter and smashed expectations.
The golden Epicenter run


Unlike OG's run at TI8, the games didn't look close. Using OG's run as a comparison as they were a respected team but certainly the underdogs, OG's games were closely fought and often won through outmanoeuvring the enemies, finding farm where there wasn't any and taking advantage of a unique hero pool. In a similar fashion, TNC Predator played almost played this style extremely well – often being even or behind but through sick teamfights were able to take games other teams wouldn't have.

In the group stages, they took out OG and Ninjas in Pyjamas looking comfortable at the helm, but by no means stomping their opponents. Taking out Royal Never Give Up and giving Vici Gaming a good run for their money was promising for TNC that they looked better than the rest. They consistently played the same style of Dota, and it had spectators excited about their potential.



Taking out a fearsome PSG.LGD 2-0 in the lower bracket was one of the biggest asks of the tournament, but the precedence was set with their victory. If you had told a fan before the tournament that TNC will reach the final 4 teams and eliminate PSG.LGD on the way, nobody would have believed it. With only two series to go before they reached their first grand final of the season, they fell short to Virtus Pro.


Was this a fluke?


People felt that the consistency of which they played meant that their performance at this tournament was undoubtedly not a fluke. However, pitting an in form TNC against a seemingly out of form NiP, OG without Johan 'BigDaddyN0tail' Sundstein, and RNG, most people would have chosen TNC to win those matchups.

We were shown, realistically, that these performances were not one offs with their matchups against Vici Gaming and PSG.LGD. Showing that they can perform consistently against teams below them and above them gave fans a lot of hope for the upcoming International. Besides; TNC are a team that historically outperform their expectations at TI.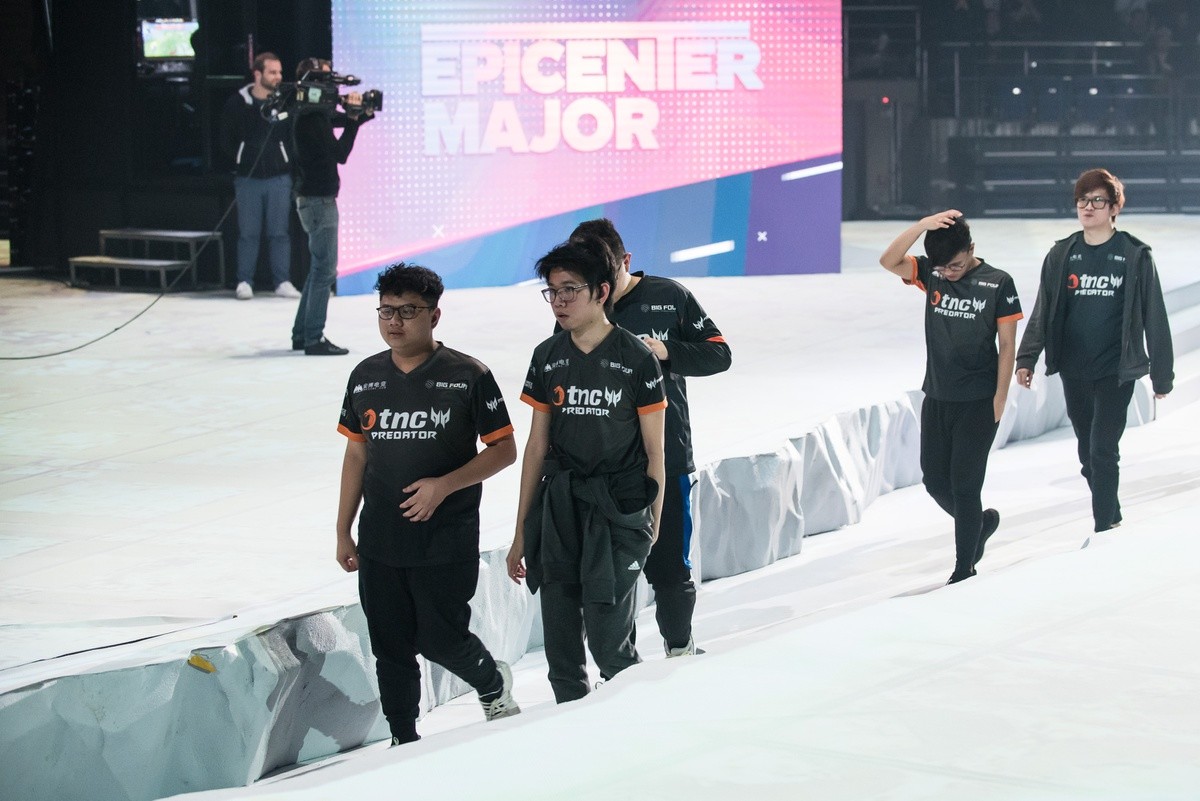 TNC after being knocked out by VP. Photo credit:

Epicenter



Of course, we can't talk about their run at Epicenter without mentioning the addition of Soung-Gon 'Heen' Lee. People believe that he was the reason for the change in their performance. Whether this is entirely true or not, the players were still the ones that executed the strategy. We've known that they are a group of extremely talented players who seem to just never show off what they're capable of, until Epicenter rolled around.


How did their playstyle change?


Back in 2016, TNC were a hyper aggressive brawler-type team who's teamfights were always the highlight of their matches. Now, despite only having two members of that roster remaining, their playstyle remains relatively the same. Importantly, with the addition of Coach Heen, their drafting has changed to be a much more well rounded part of their success.



Now, their playstyle is a lot more calculated. Their drafts are perfectly executed, and often focus around big teamfight ultimates. In the clip above, in a matter of seconds TNC earned 6k gold, pulling back a 14k gold deficit in a single teamfight. Some put this down to PSG.LGD throwing away their lead, but when TNC were able to pull off moments like these so consistently, it was difficult to say that any situation similar was a throw.

Ultimately, Heen's impact on the team appears to have made them a much more calculated and efficient machine. Equally though, the players have each upped their games. Their drafts are rounded and obviously work well for the players individually. At Epicenter, they showed off a diverse hero pool and immense individual talent. They stand a wonderful chance at a decent TI run and could easily exceed expectations.


Summary - how did they do it?


It had been a while since we've seen TNC play at the top level. Since then they've made internal changes and obviously taken care to figure out the strategies that work for them in the current meta. The time off from competing has proved beneficial to the South East Asian team as they look refreshed and stronger than ever.

Realistically, we cannot attribute all of their success to Heen. The players looked mechanically solid and their understanding of the game was on point. These are traits we haven't seen from TNC in a while. It'd be hard to say that any one thing made them the team they are at the moment, but it's likely a collection of all of the factors above that influence their success.

Teaser photo credit: Epicenter