We've tallied your votes and Team Liquid's star player Miracle- has been crowned MVP for the MDL Disneyland Paris Major.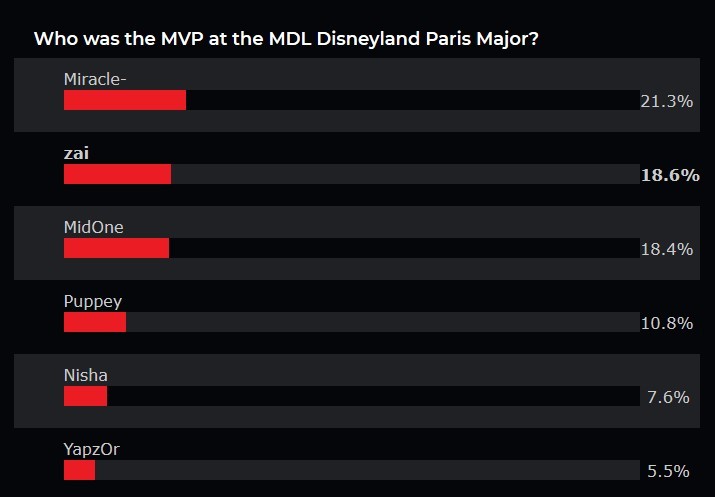 Although Team Liquid did not win the MDL Disneyland Paris Major, Amer 'Miracle-' Al-Barkawi had such a monstrous performance that he was hard for many to ignore. He beat out the entirety of Team Secret in terms of voting, including Ludwig 'zai' Wåhlberg and Yeik Nai 'MidOne' Zheng, who trailed Miracle- by a mere 2.7% and 2.9% respectively.

Although Miracle- is well known as a singular talent in Dota 2, many of his performances at the Major were above and beyond his already high standard of play. His Morphling in particular was a revelation, able to keep his team in tight matches and often win games outright. For these reasons you have voted him the best player of the tournament.





Should a player from Team Secret have won the MVP title?
Photo Credit - ESL | Adela Sznajder