The votes are in and EHOME's support player has claimed the MVP title for the Dota PIT Minor.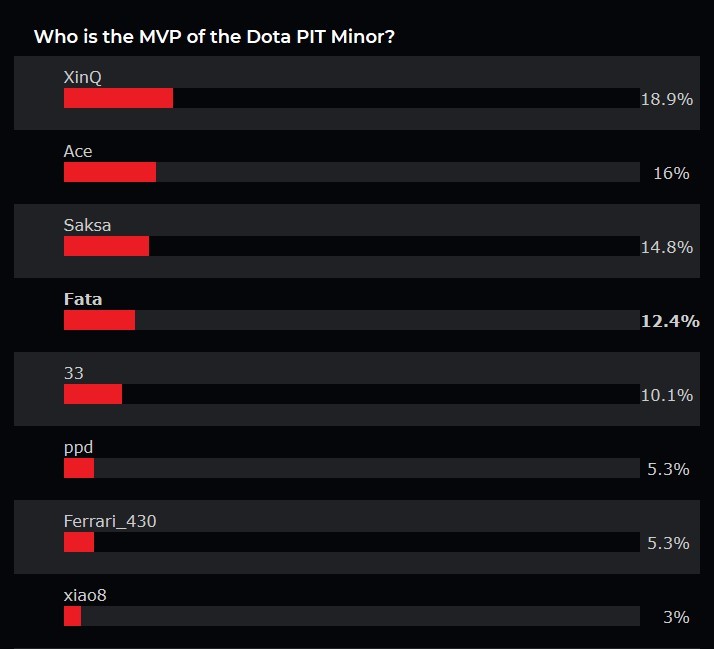 Despite the fact that EHOME did not actually win the Minor, Zhao 'XinQ' Zixing's support play was so pivotal to their tournament that he has been voted the MVP. Although the margins were close, XinQ was able to beat out the entirety of Ninjas in Pyjamas in terms of voting, beating Marcus 'Ace' Hoelgaard by a mere 2.9%.

Without XinQ, EHOME would not have survived many of the games they competed in, and his Rubick in particular made him the standout support player at the Dota PIT Minor.





Do you agree that XinQ was the best player at the Minor?
Photo Credit - OGA Dota PIT Twitter