With their recent win at ESL One Mumbai 2019, Keen Gaming are looking in explosive form heading into Disneyland. We take a look at their relatively short rise to power.
New Kid on the Block


Keen Gaming are not a very old team. They, in fact, have only been around since 2017, formed from the roster of EHOME.Keen in September of that year.

As such, they have no storied history of struggle and triumph—no peaks and valleys, no heroes and villains; rather, they are relatively young, and seem now to be hitting their stride.

Their roster as it stands right now, however, did shuffle a few times in 2018. Early on in the year Wang 'Old chicken' Zhiyong bounced back and forth between their big sister squad EHOME. But in September, Yang 'Eleven' Wei Ren, joined the squad on loan from EHOME alongside Hu 'Kaka' Liangzhi; Song 'dark' Runxi already on the team, moved over to support. In October their midlaner Zhai 'Ying' Jingkai (also known as —) needed time off for medical reasons, and old chicken returned on loan from EHOME.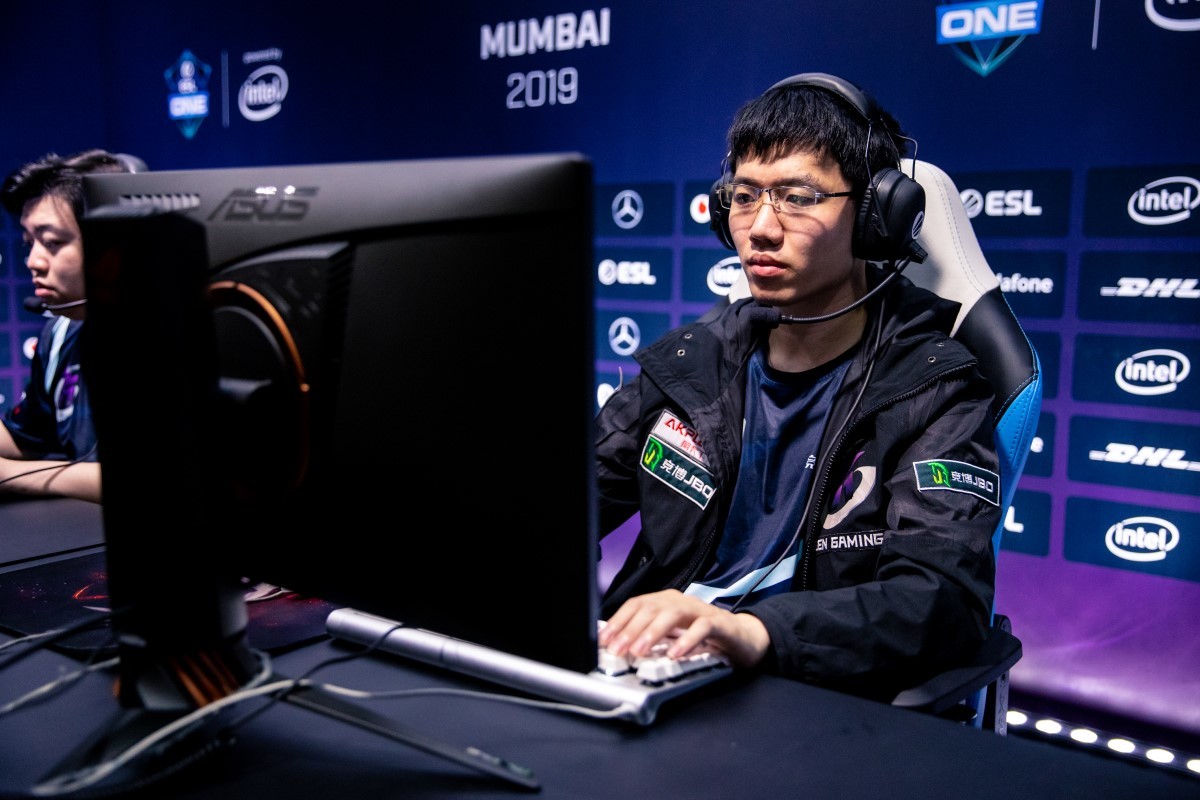 Bart Oerbekke - ESL ONE Mumbai



Essentially, Keen Gaming was mediocre. They had all the makings of a team destined for nothing, and for most of 2017 and 2018—while they were victorious in many qualifiers, and also won a handful of small Chinese tournaments—they had no big ticket, international wins. Things have only begun to take off for Keen in 2019.



Whispers of Greatness


In January of 2019, Keen Gaming began to change. They placed third at The Bucharest Minor, losing to AS Monaco Gambit who were white hot with momentum at the time. Although it was not a championship, it was a huge step forward for a team without a notch on their international belt.




In March they defeated Invictus Gaming to take first place at the JJB Spring Cup. While only a small Chinese Minor, their team chemistry was starting to build. old chicken was carving out his place as a potentially top tier carry, while — was often dominating games from the midlane. On top of this, Kaka, dark, and eLeVeN were become a formidable support trio.

Seven days later Keen Gaming faced off against TNC Predator for the WESG 2018 Ukraine Finals and fell 2-0. Despite having a very strong tournament, they fumbled at the end. This odd fumble carried forward into DreamLeague Season 11, where they fell to Team Secret 2-0 (they were, granted, considered the best in the world at the time).



While Keen Gaming was showing promise, and were often spoken about by analysts as a team to watch out for, they were consistently underperforming against international talent, and thus were ignored by many fans as a real team.

That is, until April.



Champions in Mumbai


They showed up to ESL One Mumbai 2019 like a team possessed. They rolled through their Group Stage, finishing with a 4-0 record.



But then, in the Playoffs, they faltered again. They lost to Natus Vincere in an insane 2-1 series, dropping into the Lower Bracket. But, this defeat ultimately seemed to give them the wake-up call (and fortitude) they needed.

After taking a 2-1 series against NoPangolier in the second round, they surged through the remainder of the bracket, getting their revenge for WESG 2018 on TNC Predator (with a 2-0 series win) in the third round, and then getting their revenge on Na'Vi (with another 2-0 series win) in the Lower Bracket Finals.

With all of their demons exorcised, they entered the Grand Finals against Mineski in an unflinching state. Mineski were also looking unexpectedly strong in Mumbai. They had dominated many of their matches using Kim 'Febby' Yong-Min as a stand-in for their 4 Position Ryan Jay 'raging-potato' Qui.

(A special shout-out goes to Febby who was voted MVP of the tournament.)



Both Keen Gaming and Mineski were hands-down the two best teams by the time the Playoffs reach their end; however, it was Keen that proved that there was only one "best" in Mumbai. They dominated Mineski in a series where, truthfully, they never really looked out of control. Mineski was manhandled for three straight games.



old chicken dominated in the carry role, with a Grand Finals combined KDA of 25-7-27 while — was an absolute force in all three games, finishing the Grand Finals with a combined KDA 31-7-28. On top of this, Keen's support trio were peerless in their coordination, map control, and general cohesion in supporting their two big cores.

Everything for the Chinese side was working, working well, like a finely oiled machine. Simply put: Keen Gaming had arrived.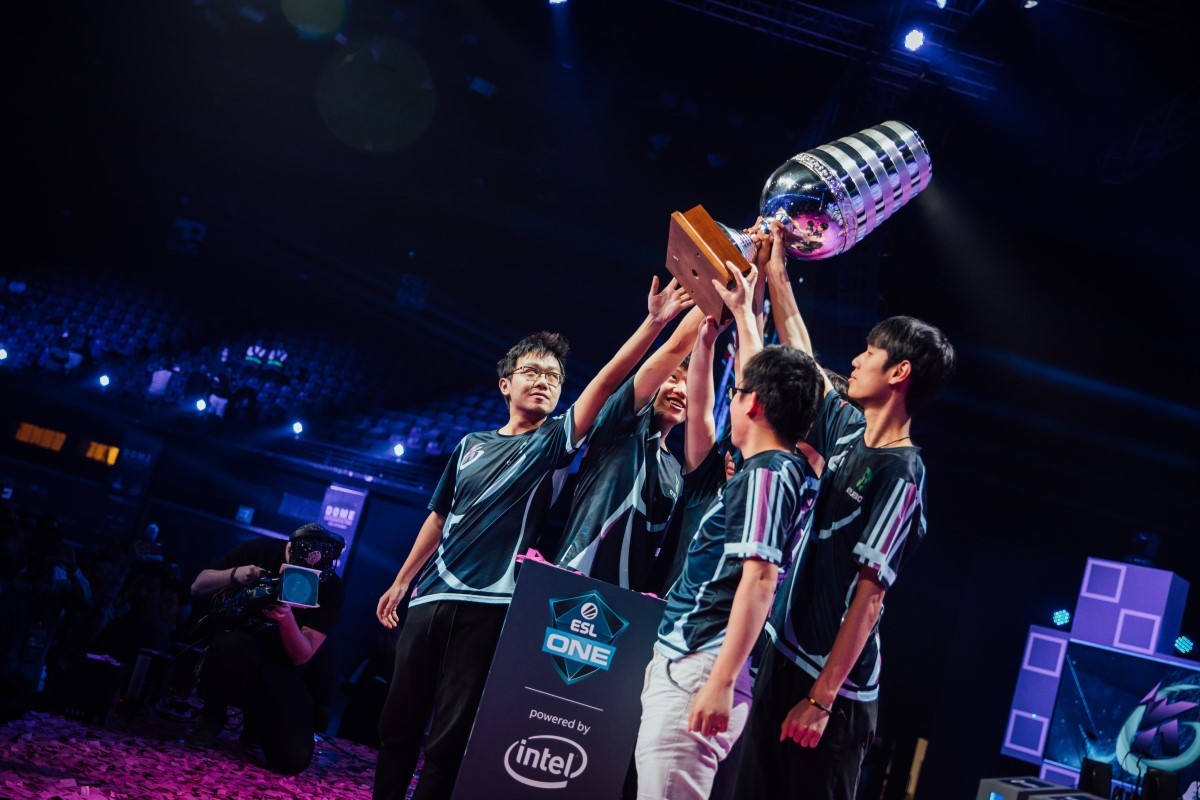 Adela Sznajder - ESL One Mumbai
All Eyes on Disneyland


And so Keen Gaming stands as the next Chinese team to defy the recent trend of European dominance in Dota 2. No doubt people will write Keen's victory off as a small one—only a Minor championship and nothing more.

However, the same things were said about Vici Gaming when they began their run in 2019, and now they sit comfortably in the top tier. Has the time finally arrived for a new wave of Chinese strength in the Dota 2? Lest we forget, the third Chinese team at the Disneyland Paris Major (aside from Keen and Vici) is none other than PSG.LGD.

These three teams will look to re-establish Chinese dominance in just a week's time in Paris. Will Keen Gaming be at its forefront?






Can Keen Gaming compete with the top teams at the MDL Disneyland Paris Major?
Photo Credit - ESL Dota2 Twitter