April Fools! Or is it? The atoD showdown will be returning for its third edition. This edition will feature 12 teams from Europe and the Americas as they battle out in a sabotage-filled Captain's Draft. Teams will be divided into 2 groups where they will take part in a quasi-groupstage with the top 2 teams from each group advancing to a single elminination playoffs bracket.
Update 5:


After a sparse week of tiebreakers, AtoD3 returns on May 1st for the two best-of-three semifinal matches featuring
4FC vs
To Inphinity and Beyond and
Typical Mistakes vs
mousesports. The winners of these matchups will face each other on May 2nd in a best-of-three grand final.

(Please note that exact matchtimes are guidelines and subject to change based on sheduling with each team)




Full Shedule


Tuesday April 16th, 03:30 CET - Americas Qualifier
Tuesday April 16th, 22:00 CET - Europe Qualifier
Friday April 19th, 21:00 CET - Groupstages Start
Wednesday April 24th, 03:00 CET- Groupstages End
Wednesday May 1st, 23:00 CET - Playoffs Semifinals
Thursday May 2nd, TBA - Grand Finals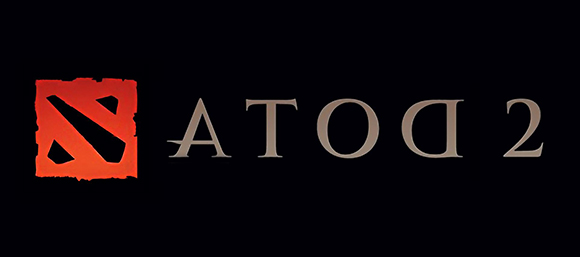 The third showdown starts in early April with some surprise fun events before the main competition. The groups will be drawn and the main competition will take place starting April 8th, 2013, and thanks again to Valve, it will be availibe inside the Dota 2 client on DotaTV.

As stated earlier, the tournament will be a quasi-groupstage, the format of which will be made clear in a couple of days, followed by a single elimination bracket where all matches are best-of-one, save for a best-of-three finals. Because of the competitive nature of the tournament a prizepool of $1,500 has been put forward by Dota fan
'Gandalf' ($1,000) and
Peter 'HamSandwich' Congdon ($500).

Group Americas will be covered by NeoDota casters while Group Europe will be covered by
Toby 'TobiWan' Dawson.


Group Americas
Eosin + 4
Fnatic.NA
To Inphinity and Beyond
Artyk
Nex Impetus
Typical Mistakes
Group Europe
Kaipi
4FC
mousesports
iCCup
The Retry
HWA.Kingston
Update:

The final slots for both the Americas and Europe groups will be decided by a special 5v5 Same-Hero Only-Mid matchup between 5 upcoming Americas teams and 3 upcoming Europe teams. Starting as soon as the ticket is released in-client, be sure to tune in to see some of the unique action!


Update 2:

As a result of Valve being on vacation, AtoD3 will be pushed back and will be sheduled to start sometime between April 16th and April 19th, depending on the release of the ticket in the client.


Update 3:

Valve has returned from vacation and AtoD3 is set to start this week! The ticket for AtoD3 will come with the Thursday patch, bringing the first groupstage games starting April 19th for both the Europe Group and the Americas Group. However, the Qualifiers for the last slot in each group will be played earlier on the AtoD2 ticket, with the Americas Qualifier taking place right after MAAD on Monday night at 9:30pm EST (Tuesday morning 03:30 CET) and will feature thee 5v5 same hero only mid matchups casted by
Travis 'Maut' Bueno.


Qualifier Teams
Typical Mistakes
Anime Girl Stack
Skill Difference
My Intent
HWA.Kingston
Aurochs
Update 4:

With a delayed update from Valve, AtoD3 is also delayed for 3 hours (and maybe more depending on the timing of the patch tonight).