"Sylar's to fall, Team Team are doing it!" We evaluate how the new DPC system helped oldschool players like Michael 'ixmike88' Ghannam to find his way back into the professional scene.
Who is ixmike88?


For the uninitiated, ixmike88 is a well-known Dota 2 player from the TI3 era. His run with Liquid and his iconic moustache was one that won the hearts of fans and NA supporters alike, especially as they outdid their NA counterparts Dignitas with their iconic win over LGD in the lower bracket.

Since then, however, Mike has had a bit of a shaky time. Considered a very controversial character in the NA scene for his occasional feeding, historic salt on Twitter and music choices on Twitch, Mike spent time post TI4 streaming for a number of years and dabbling in fringe teams in the NA region. Mike is known to most American Dota players as the host of the in-house league IXDL.

So, why is Mike's return to the forefront of the Dota scene an important accolade for players and spectators alike? Perhaps this isn't about Mike directly…




An iconic moment in Dota 2's history, featuring ixmike88




Quality difference


Back in the times before TI3, the quality difference between a professional player and a high MMR player was noticeable, but not necessarily largely significant. Even during TI4, Mason finished 3rd with EG at only around 4k MMR (although the highest was around 6k). A lot of the players since then have fallen off the grid or simply stopped playing.




Mason's Storm Spirit was a regular pick at TI4, and you can understand why



Mike's return is not just important because it shows his own personal ability to grow, improve and keep up with the times after all these years, but the return of his success comes alongside the success of Brax – a high-profile player who's career fell quiet around the same time as Mike's, although perhaps not as quiet.

The fact that these two, together, are now and attending both Major and Minor tournaments is a significant achievement. It's important for players and aspiring players alike to know that Dota 2 is a volatile, ever changing game, and just because you feel you may be reaching your peak now, your peak may be well ahead. Dota isn't a linear game, once a player is past their peak in a traditional sport that's usually the end of the story. Ultimately, the DPC enabled the comeback of these players.


The possibility of underdog stories


Although Team Team have qualified for an upcoming Major, and previously competed in the Bucharest Minor, they are still certainly the underdogs in the majority of opponents they face. With the addition of EternalEnvy, it is perhaps too early to tell if this is still true. Regardless, the competition is fierce, and expectations have been managed.

The purpose of the major and minor system that Valve put in place was in order for teams on the outskirts of the scene would have more opportunities to make it big. With the first place prize of any Minor being qualification to the corresponding Major, teams have been presented with their golden ticket to success.

So Team Team are important, as they demonstrate this exactly. Despite the fact that before EternalEnvy's addition, the roster could have resembled any iteration of a Leviathan or Team Freedom team, the squad are now attending DPC events. They're making more money than they would have had opportunities to prior to DPC's implementation. Their qualification is significant. Their qualification proves a level of effectivity of the DPC, and sends a message to any other fringe-type teams: you can make it.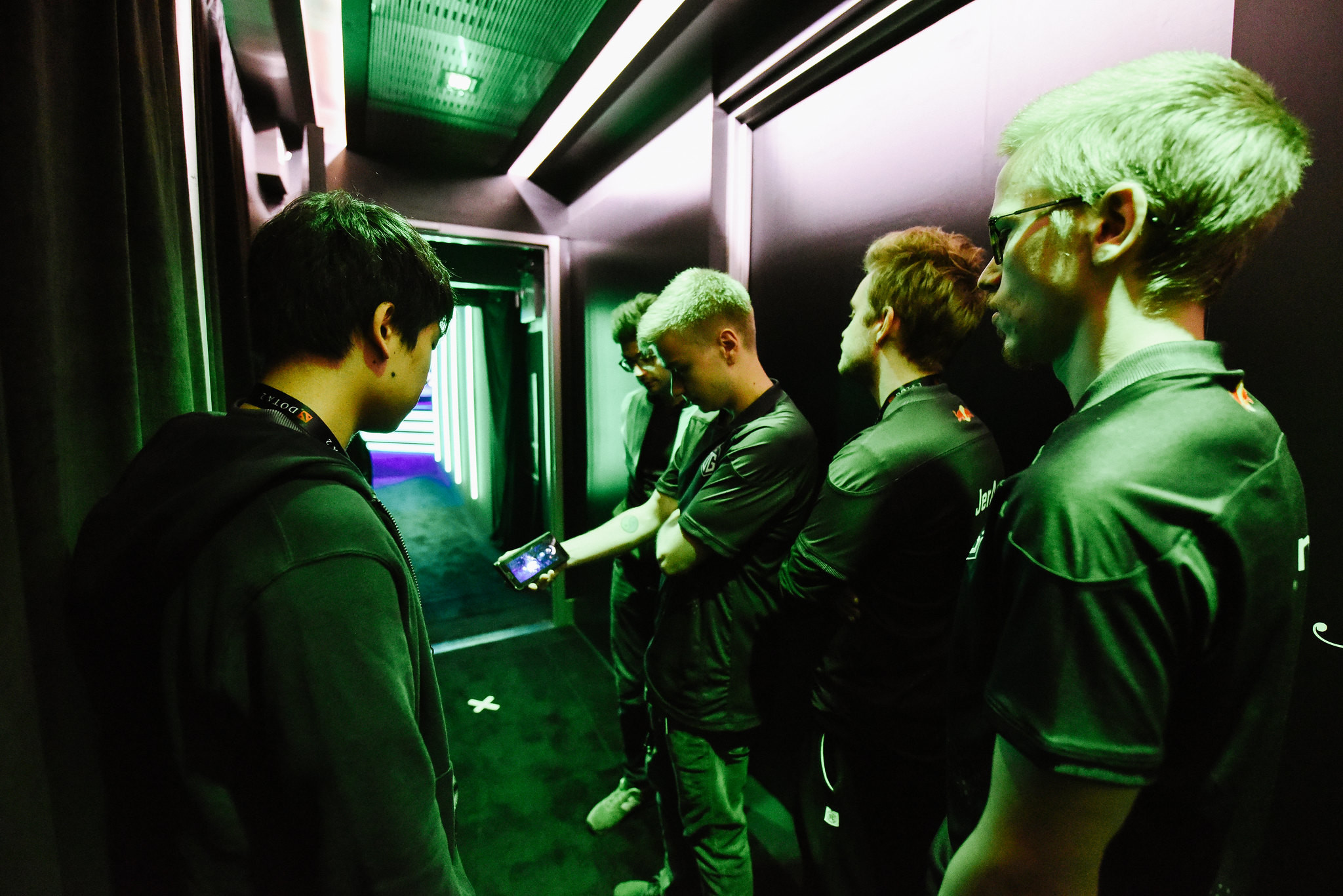 OG are solidified in the history of gaming as the underdogs who did it. Photo credit:
Valve
To conclude


The two key factors: you'll never know when your peak is, and the ever changing Dota 2 scene, both lend themselves to introduce more new and talented players entering the scene. The feeling of a big disparity between the pros and the high MMR players is fading, as more open qualifiers give opportunities to all for success.

The point of all this is to demonstrate that the DPC was implemented for a number of reasons; one of which was to diversify the player pool. Giving more opportunities to players outside the tier 1 scene was a big emphasis of having a Minor system – ixmike88 and Brax finally making it back to the big stages shows just that.

Header photo credit: Team Liquid