With their DreamLeague Season 11 victory, Vici Gaming has officially qualified for The International 2019. We take an in-depth look at the Chinese squad's journey to success.
Old Ghosts


KeyArena, 2014. Liu 'Sylar' Jiajun, Xie 'Super!' Junhao, Bai 'rOtK' Fan, Lu 'Fenrir' Chao, and Xu 'Fy' Linsen step into their booth on the Main Stage in Seattle. It's the Grand Finals of The International 2014 and Vici Gaming are about to face off against Zhang 'xiao8' Ning and Newbee for the title.

After not even two hours of actual game time, Vici exits the booth on the Main Stage; they have lost—well and truly dismantled by their opponents. The final two games of the tournament ran for only 17 and 15 minutes respectively.

It's the closest they would ever get to winning The International.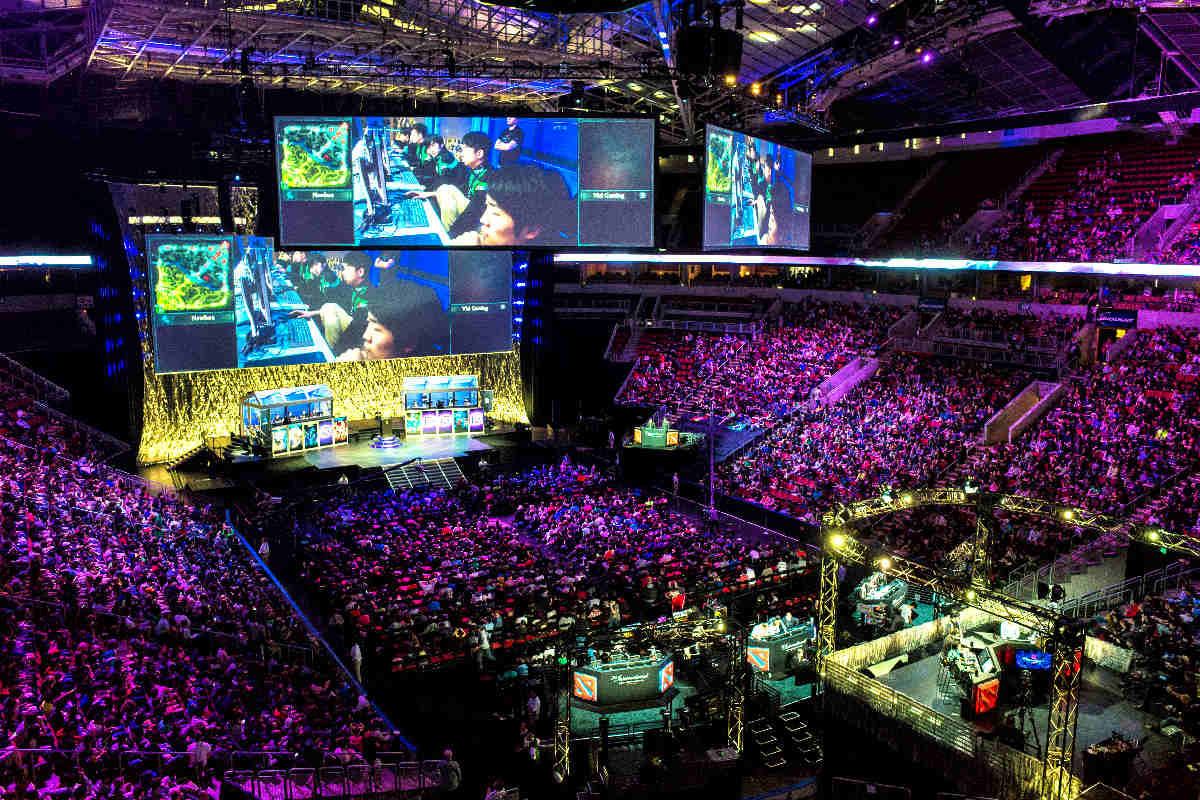 The International 4 — Valve



One year later Vici Gaming returns to the spot of their failure for The International 2015. This time, Sylar and rOtk have been replaced by Chen 'Hao' Zhihao and Daryl Koh 'iceiceice' Pei Xiang. Vici Gaming is about to play what was then known as LGD Gaming to make the Lower Bracket Finals. Once again, one of their opponents is xiao8, and this time their former teammate Sylar is facing them as well. Vici Gaming wins the first game in 31 minutes, but loses the next two in 26 and 44 minutes. They once more exit their booth on the Main Stage as losers, finishing the tournament in 4th place.

One more year goes by and The International 2016 arrives. Vici Gaming is not even present at the tournament, only their sister squad, Vici Gaming Reborn*, of which fy is the last remaining member from the Vici Gaming of the two previous years. Unfortunately for him, Vici doesn't even make it out of the Bo1 round in the Lower Bracket, as they fall to a Terrorblade draft by TNC Pro Team in 36 minutes. Vici Gaming Reborn disbands that September.

Another year passes—three years since the second place finish to Newbee. The International 2017 is here and teams are getting ready to give their all for a chance at the Aegis of Champions, but not Vici Gaming—they have not even made the tournament this year, nor is there another team under the Vici banner to share the burden. Vici Gaming has hit a low. The Chinese team once synonymous with strength and skill is a far cry from their 2014 runner-up finish.



Cleaning House


In the summer leading up to TI7, Vici Gaming's roster was comprised of Hao, Zeng 'Ori' Jiaoyang, Zhou 'Yang' Haiyang, Hym, and Wong Hock 'Chuan' Chuan. But after their inability to make The International that year, it was clear that a change needed to be made. The entire roster save for Ori left the team that September and some new blood was brought in. Zhang 'Eurus' Chengjun, Yang 'Eleven' Wei Ren, and Fenrir all joined the team in an attempt to shake things up (although Fenrir was part of the team previously); Zhi Cheng 'LaNm' Zhang, who was coaching, also joined the active roster. With this new group Vici would try to regain some of their past success.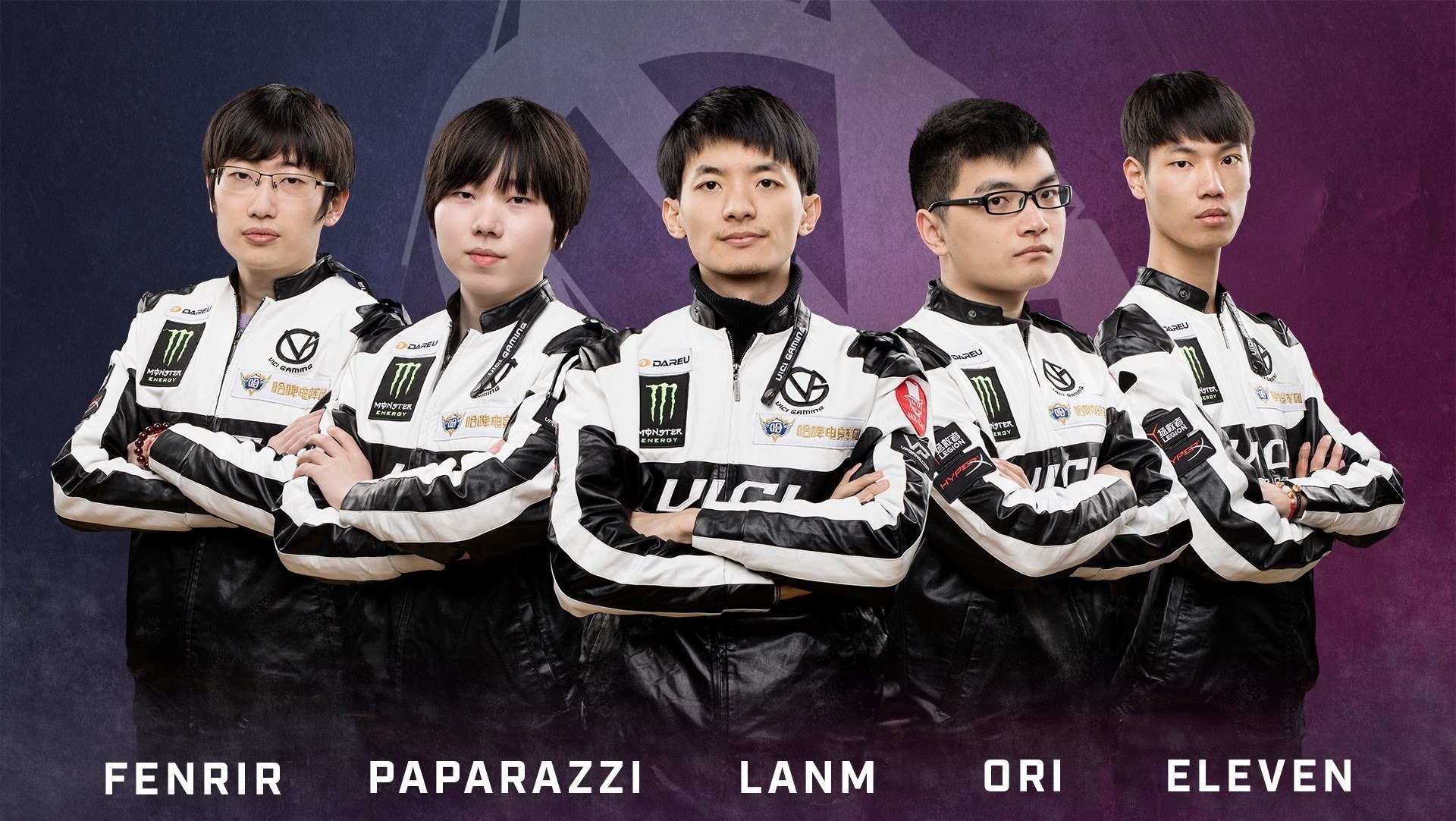 ESL - Esl One Katowice 2018



In October of that year, Vici Gaming played in their first big tournament—Starladder | i-League Invitational #3. Unfortunately, their new squad was utterly decimated, unable to win even a single game in the Group Stage. They ended the torunament tied for last place. But despite this poor showing, they soldiered forward, knowing that the team was new, and also understanding that there was some natural chemistry among the players, especially Ori and Paparazi.

One month later in November the Vici Gaming bounced back at the AMD Sapphire Dota Pit Minor. They had an incredible tournament, making it to the Grand Finals against Team Liquid, The International winners from that year. Vici jumped out to a quick lead by winning the first two games. However, Team Liquid being the team that they were, reverse swept Vici Gaming in the final three series to take the tournament.



Final Fight - 44:50



Despite the disheartening loss, things were looking up for Vici Gaming in the grand scheme. It seemed that finally, after years of middling results, as well as some outright failures, Vici was finally turning over a new leaf.



A New Look


Vici Gaming continued with their roster, achieving some notable results, such as a 2nd place finish at Captains Draft Season 4 where they lost to Team Secret, and a 3rd place at the Mars Media Dota 2 League: Changsha where they were defeated by what is now PSG.LGD. However, despite an overall improvement in consistency since 2017, the true goal was always to reclaim their glory at The International.

But when The International 2018 came, Vici found themselves struggling once again. They came second last in the group, barely staving off elimination with a record of 7-9. This poor record forced them into the Bo1 round in the Lower Bracket, just like their sister squad VGR back at TI6. To make things even more interesting, they were playing against VGJ.Thunder, a team featuring former players Yang and Sylar, as well as rOtk who coached the team.



In the end, though, Vici was able to exorcise some of their past mistakes by beating VGJ.Thunder in their sudden death match. They took a commanding lead from the get-go and were able to methodically squelch their countrymen of objectives and farm, finally taking the game after a series of good highground sieges.

The victory set them up in a series against Team Secret, who had beaten them twice previously in tournaments during the year. Vici Gaming was able to win a hard fought first game, but they were not able to keep pace with Secret, who ultimately won the next two games and eliminated Vici from the tournament.



Final Fight - 48:30





Final Form


After the crushing loss at TI8 the organization was again at a crossroads. Despite the potential the team had, they simply could not win a tournament, no matter how close they came. Again a decision was made to shake up the roster. Fenrir, Eleven, and LaNm all parted ways with the organization, and in their stead, Pan 'Fade' Yi, Ding 'Dy' Cong and former player Yang were brought in. In addition to this, rOtk returned to coach the team he once played on.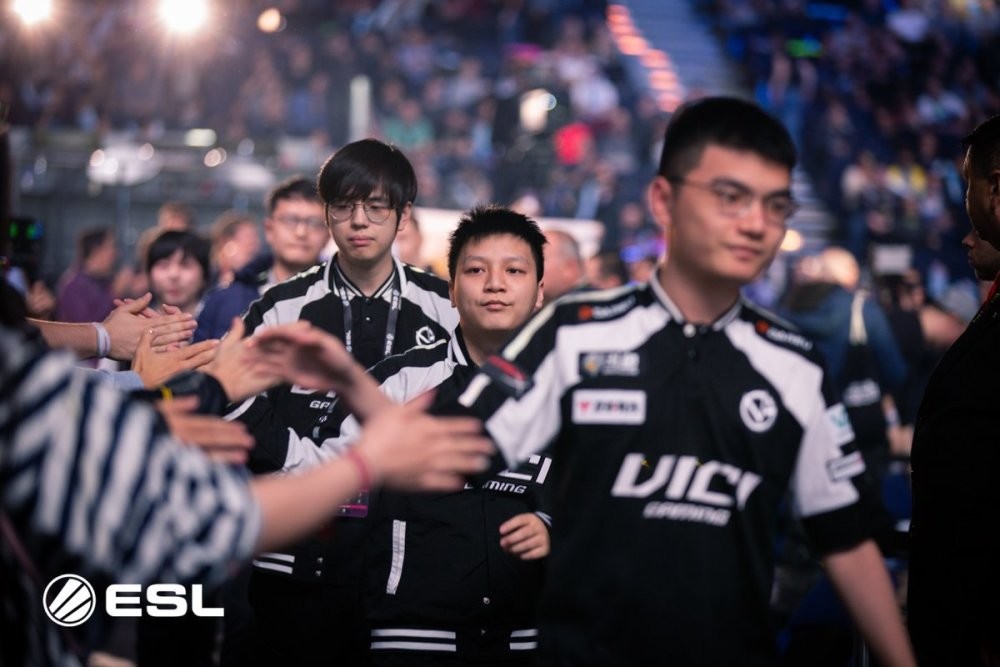 That October Vici Gaming was invited to ESL One Hamburg 2018. The augmented lineup blazed through the Upper Bracket, making it all the way to the Grand Finals. But their perennial nemesis Team Secret was making a strong Lower Bracket run, ultimately meeting them in the finals to vie for the championship.

Both teams battled until the series was tied 2-2, but in the final game, Secret were able to gain the upper hand early on and brutalize Vici Gaming. They built a lead so strong that Vici had no recourse and had to relinquish the trophy.





The Comeback


After Hamburg, Vici Gaming entered a few months of middling results in notable tournaments. Although this new team was good, and showed as much promise as could be hoped for, they had yet to acheive any results worth merit, especially against the best teams in the world. Furthermore, they seemed to keep losing to Team Secret when it mattered most.

And then in 2019, everything changed.

They got their first taste of pretige victory at the StarLadder ImbaTV Dota 2 Minor, where they overcame AS Monaco Gambit to win the tournament. That win qualified them for an actual Major—one that would feature every big team on the planet, including Team Secret: DreamLeague Season 11.




After placing second in the Group Stage they were able to make the Upper Bracket, where they were—as fate would demand—set to face off with their kryptonite team: Team Secret. At this point, Team Secret was the undisputed best team in the world, and they were also the overwhelming favourites to win the tournament. If Vici wanted to make it a series they would have to prove they were good enough.

After two games the series was tied, but finally, in the decisive third game, Vici Gaming was able to overcome their longstanding nemesis. They played tremendously well, being in the lead the entire game while constantly rebuffing Team Secret's attempts to come back. At long last it seemed that Vici Gaming had truly turned the corner.



Vici Gaming continued their strong play for the remainder of the tournement, eventually going on to beat Virtus Pro in a heated five-game Grand Finals series.



After so many years of falling short, Vici Gaming had finally returned to the upper echelon of Dota.



Shanghai


With the Dreamleague Season 11 victory, Vici Gaming have qualified for The International 2019. Although the tournament is still a few months away, it is a guarantee that rOtk is already thinking about an International victory after his loss all those years ago. Although it is very hard for a Dota 2 team to stay consisently great for long periods, only time will tell if Vici Gaming can maintain the powerful form they are currently enjoying. Beyond that, there are other big tournaments before TI9, such as the upcoming MDL Disneyland Paris Major. All of this gives the players of Vici Gaming, as well as their fans, a lot to consider.

Until then, they will savour the taste of victory.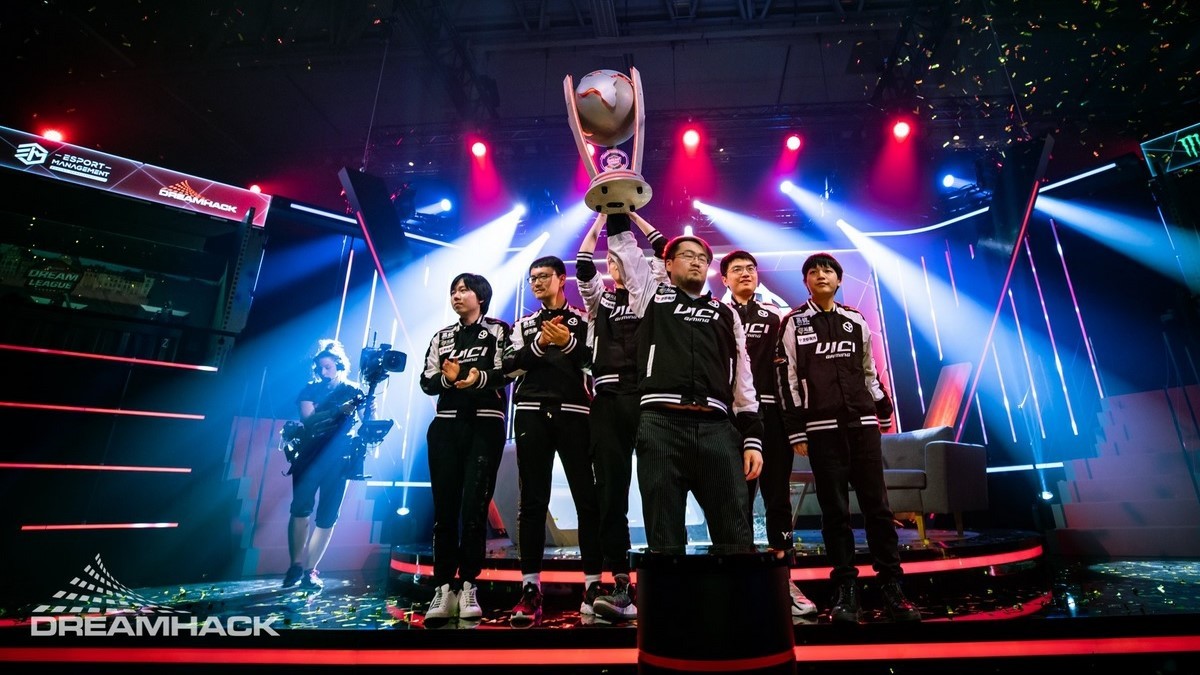 Can Vici Gaming stay a top tier Dota 2 team until TI9?
Photo Credit - Dreamhack