TNC Predator has had to come a very long way to be crowned champions at WESG 2018 this past weekend. We take a look back at the Southeast Asian squad's early years and trace how they got here.
Demon Era


Although TNC has had several professional e-sports teams as far back as 2013, it was not until 2016 that their Dota 2 team really found mainstream notice. The arrival of beloved North American player Jimmy 'DeMoN' Ho sparked excitement, as his presence added a solid foundation of skill and experience to the squad. That incarnation of what was then called TnC Gaming* featured Demon at the helm alongside Marc Polo Luis 'Raven' Fausto, Carlo 'Kuku' Palad, Samson E. 'SamH' Hidalgo, and Nico 'Eyyou' Barcelon. Demon had joined the squad with a singular purpose in mind: TI6.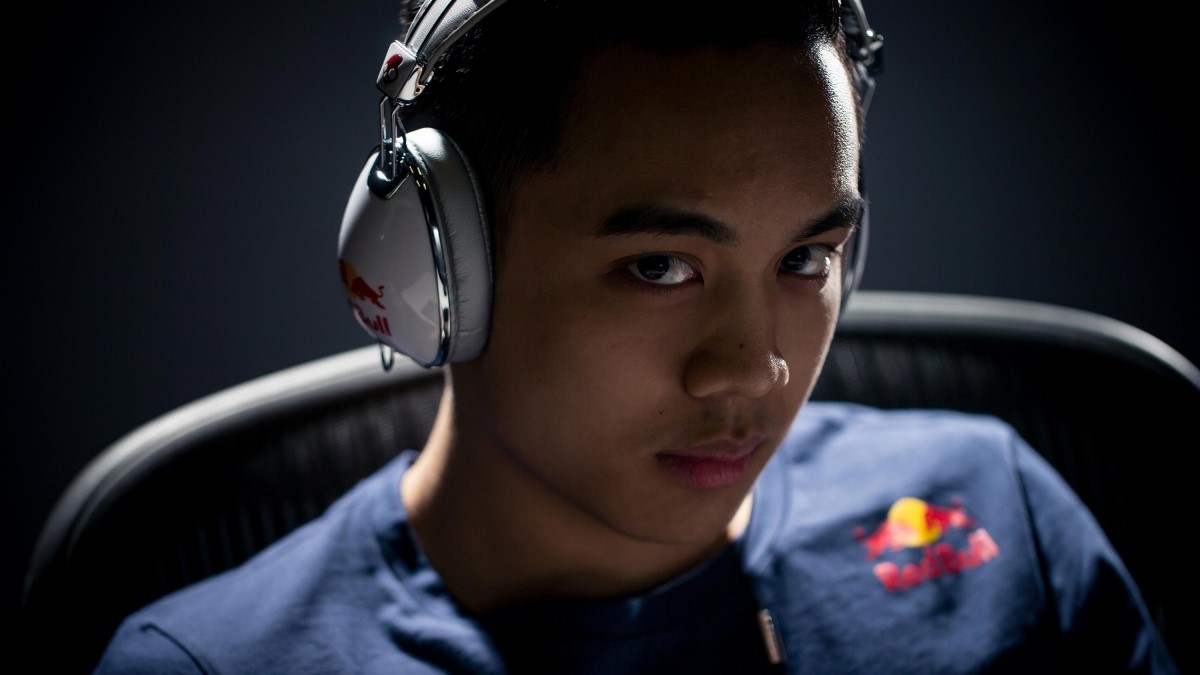 Demon - Cameron Baird - Red Bull Content Pool



TNC Gaming was able to blow their way through one of the two Southeast Asian Open Qualifiers for The International 2016, not dropping a single game. This performance raised some eyebrows, but few expected them to honestly contend with any top tier teams at the biggest tournament of the year. After a mediocre group stage which saw TNC Gaming end with a 7-7 record, expectations were lessened, as although there were flashes of brilliance in their play, none of it stayed consistent.

OG topped the group that year with an astonishing record of 11-3; in late 2015 OG won The Frankfurt Major, and in 2016 they won The Manila Major and ESL One Frankfurt 2016—they were the undisputed best team in the world at that point. However at TI6 OG was were unprepared for the 2-0 loss they would recieve at the hands of MVP Phoenix* in the Upper Bracket. They were knocked down into the Lower Bracket to face TNC Gaming—a team all analysts were sure they would beat. But to everyone's shock, TNC was not only well prepared for their opponents, but also beat them 2-0 in an insane series.




11:45 - End of the Match



Fans were ecstatic. OG was stunned. It was a pivotal moment in the life of the team. And although they would be defeated in their next match 2-1 against Digital Chaos, everyone now knew the name TNC.



1437 Era


After TI6 the team was left in a dubious state. Despite their success at The International the entire roster left TNC shortly after the tournament ended; however, many would return to play for them only a few months later. The rebuilt squad, now dubbed TNC Pro Team, went on to win WESG 2016, beating the Danish Cloud9 in that tournament. But after this victory the team again struggled to find consistency. They found it, however, in the form of another foreign captain.

The arrival of Theeban '1437' Siva was the beginning of new age for TNC. Like Demon before him, 1437 was a well-known and well-liked North American with a lot of experience in Dota 2. TNC team now featured 1437 as captain, as well as Raven, Kuku, SamH, and Timothy 'Tims' Randrup. The team set out from this point with memories of TI6 in their minds and a new focus in their hearts: The International 2017.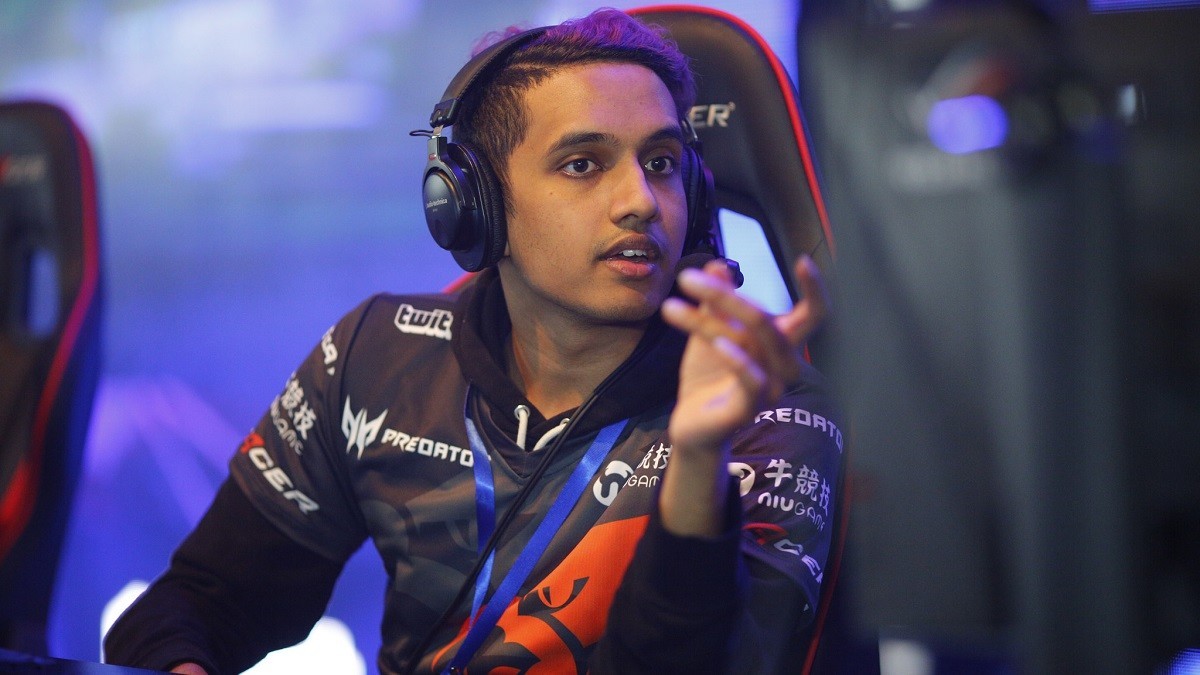 1437 - StarLadder



They finished the TI7 Group Stage with an above average 9-7 record, but this is where their success at the tournament turned. They were defeated 2-0 in the Upper Bracket by LGD.Forever Young, which set them up with a rematch against OG in the Lower Bracket. This time, however, the engagement would not be so kind, as they again took a 2-0 series loss and were eliminated from contention.

Undeterred by the disappointing result, 1437 pushed the team forward, securing a tournament victory at China Top 2017 that November. In December they competed in another big tournament of Mars Media Dota 2 League: Macau 2017. They played extremely well, making it all the way to the Grand Finals. In that series they met their recurring rivals OG, and again, as at TI7, they could not compete. OG took another 2-0 victory over them, ensuring those memories of TI6 would remain memories.



Third Time, No Charm


The loss at TI7 requited some manner of change, and so 1437 was removed from the active roster and Armel Paul 'Armel' Tabios was added in his place. With this shift TNC Pro Team moved forward under with a new moniker: TNC Predator. However, 2018 ended up being a very mediocre year for the team, as mixed results and the infamous lack of consistency reared their head. Despite this, they continued to soldier on, understanding that there was one victory that could wash away every other middling result; they were focused on The International 2018.

They played their way through the The International 2018: Southeast Asia Qualifiers, overcoming their rivals TNC Tigers (who, importantly, was using 1437 as a stand-in) in a ridiculous series—the final match saw TNC Predator overcoming a 20k net world to come back and win. This was a particularly important victory for TNC Predator for literal and semantic reasons, as they were able to overcome their old captain.




1:20:50 - End of the Match



Unfortunately for them, however, this success would not last. Their performance at TI8 would be their most distant from their time at TI6, as after a disappointing 7-9 effort in the Group Stage they were eliminated in the Bo1 by fellow SEA team Mineski.

After TI8 both Raven and SamH left the squad, with Kuku take a personal leave at the end of the year. A few other roster changes were made, but it did not help. The remainder of 2018 was filled with mediocrity and they were unable to achieve any notable big tournament results.



The Return


In early 2019 Kuku returned to the squad, this time not just as a player, but as captain. His many years of sitting under experienced competitors had seemingly prepared him for the job, and he would helm the team alongside Kim Villafuerte 'Gabbi' Santos, Armel, Tims, and on-again off-again teammate Eyyou who was substituing from Lotac. This change in captaincy heralded a new start for the team, as now the entire squad was of Filipino descent.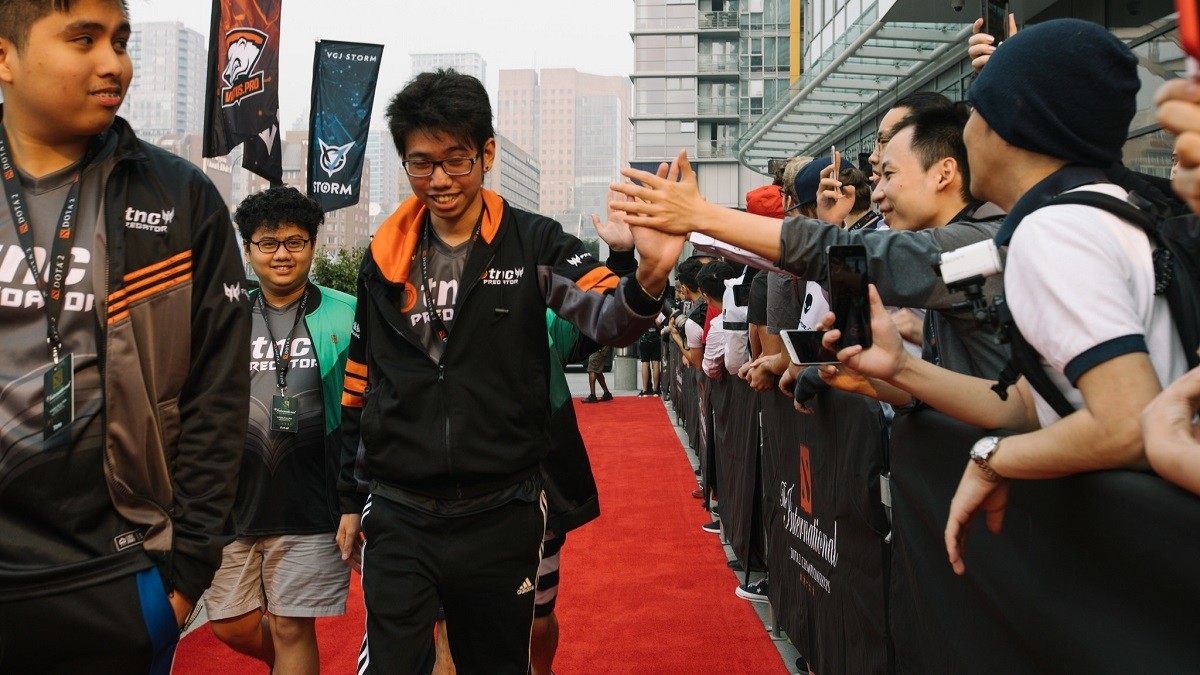 Armel and TNC Predator - Valve



The team were headed to one of the first big tournaments of 2019, WESG 2018; however, because of a scandal in 2018, Kuku was banned from participating, and so Raven stood in to play in his place.



Despite these changes TNC Predator showed fanastic skill in the tournament. They had a dominant Group Stage, dropping only two of ten matches, and were even able to best the record of Team Russia's White-Off, a team that featured four of the five current members of Virtus.pro.

There dominance did not stop there, as they blazed throught he playoff bracket, taking a 2-0 against Team Canarinho—a Brazilian squad featuring three members of Chaos Esports Club—and went on to beat White-Off in the Semifinals as well. In the Grand Finals they found themselves facing off against Keen Gaming, a Chinese team that had been playing incredibly; however, one would not know this from watching the matches. TNC Predator bested the Chinese squad in under an hour with a strong 2-0 performance and were crowned champions of WESG 2018.





The Future


TNC Predator is now at the start of a new cycle. Their succes at WESG is surely tempered by the fact that their actual captain did not participate; however, that same success cannot be diminished either, as they did play with the majority of their squad. They were notably the best team at the tournament and were also playing against many top tier players.

TNC Predator will be playing at ESL One Mumbai, this time with Kuku, and it will be very important to see how they perform. A strong showing there will certainly give them much needed confidence, especially as everyone in the Dota world starts setting their eyes on The International 9. Only time will tell if TNC Predator can finally find some consistency and compete for the International title at the end of the summer.






Does TNC Predator have what it takes to win at ESL One Mumbai?
Photo Credit - TNC Predator Twitter