Just why is Zhang 'xiao8' Ning one of the most revered players in the world, and what impact does he have on the teams he graces?
Some background


With the announcement of the first International, featuring an appealing prize pool, Invictus Gaming was born out of the pocket of the family of one of China's richest businessmen. Investing $6 million into acquiring a line-up featuring xiao8, Zhou, SanSheng, DDC and Ferrari430, legends of the Chinese scene were born. Since then, xiao8 has been consistently successful and relevant, seemingly regardless of who he plays alongside or coaches.




IG to LGD


After placing 5/6th at the first International, xiao8 would move to LGD. Immediately transforming their playstyle and pulling in big names such as Yao and DD, the roster would find some level of success, placing third at TI2; but how exactly does xiao8's presence influence a team?

People attribute his success to a number of factors, whether that's his leadership or his drafting. The main factor that spectators will always refer back to however, is the raw aggression that xiao8 brings to a line-up. In their TI2 run, enabling LGD's carry, Sylar, was the name of the game. Through clever drafting and intense pressure put on opponents, xiao8 and team made a name for themselves for being the aggressors.

The aggressive playstyle was always, and would continue to be thereafter, attributed to xiao8.


LGD to Newbee


After a disappointing run at TI3 with LGD, Newbee was formed. Comprised of 5 players who were widely believed the 5 best Chinese players at that time, big things were expected. Finding their form in the run up to The International 2014, the team began looking like the one they had promised to be. One notable aspect of Newbee's style that drew parallels for fans, was, of course, their aggressive style.

Winning TI makes you a legend, and xiao8 had been successful on every team he had played on – some believed it was only a matter of time before he won a TI. To even demonstrate how aggressive Newbee's style was, their grand final victory ended in 15 minutes, and was dubbed "the worst grand final of all time", due to the purely destructive nature of the victory.




Post Newbee


After their TI victory, the players of Newbee went their separate ways. However, this is where we can begin truly analysing the impact of xiao8 on a team. Until this point in his career, teams had been formed around him, and the rosters he joined were almost entirely new. Whilst joining Big God was essentially the same move, the roster didn't stay together for long.

Then, slotting in to a stagnant LGD roster, xiao8 and the addition of a-then 19 year old Maybe revitalised the team. Although marginal, you can see the statistical impact of xiao8 by comparing the average kills, deaths, assists and game time of LGD for the time prior to his joining, and his time at the team. With, on average an increase of just 3 more kills per game, and shaving off 2 minutes off of the average game-time, whilst these statistics don't say too much, they tell us that performance improved. Most notciably, however, was an increase of winrate from 54% to 62%, with the addition of xiao8.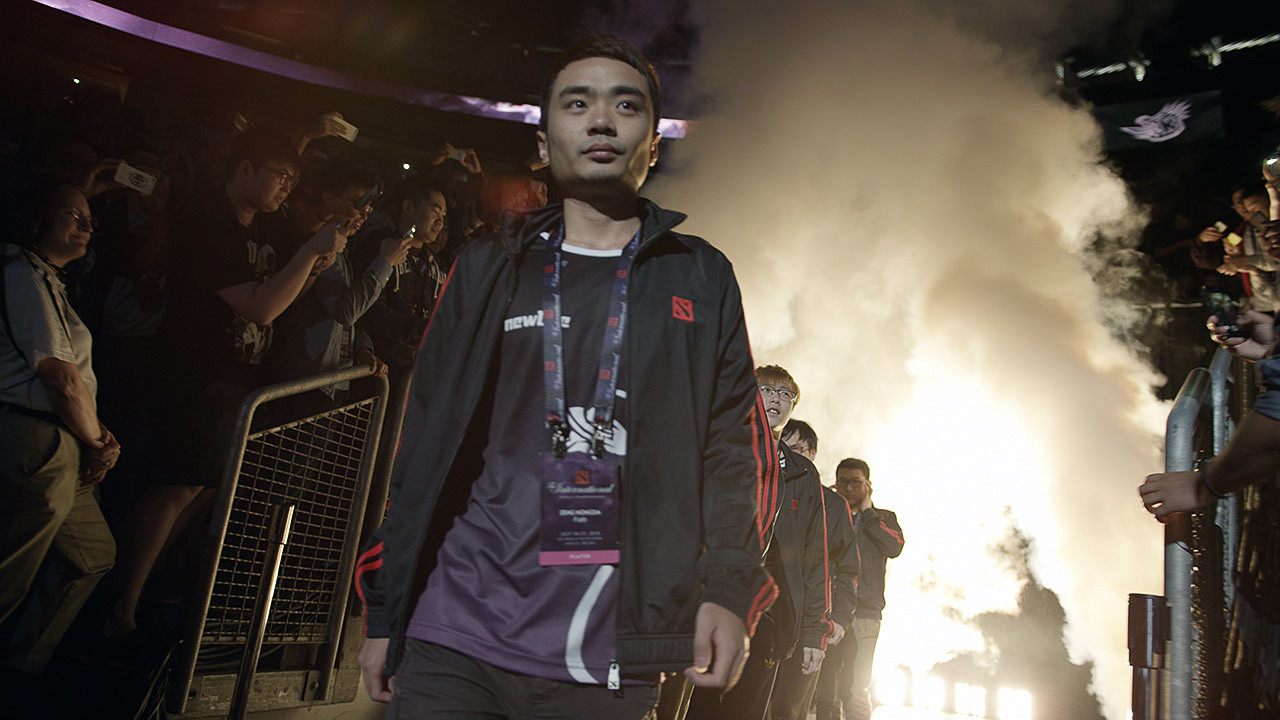 Photo credit:

Valve



Although marginal, we can see the aggression and success that Xiao8, with the addition of Maybe, brought to the roster.


EHOME


EHOME is of course the last stop we should be making to observe the impact of the TI4 champion. Whilst xiao8 spent time with LFY, Big God (again), and Newbee Boss, EHOME is probably the most clear example of the impact he had.

Beginning to coach the roster just before the TI8 qualifiers, xiao8 had a short time frame to turn around performance. After failing to find any DPC success and not making it to TI, the ex-Wings TI winners y' and Faith_bian built themselves a new roster.

Failing to qualify for the Kuala Lumpur major, many had their doubts about the roster, and even when the team were victorious in Bucharest, some wrote off their success as a fluke. Finishing 5th-6th at the Chongqing Major was certainly a surprise to some, but there were some key components that people attributed to their success.



Incredible drafting was one thing, but most importantly, a seemingly all too familiar aggressive playstyle that the roster certainly lacked in the previous year.

Teaser photo credit: Valve