Are you itching to play some competitive Dota 2? joinDOTA League Season 15 is fast approaching, and a new format brings the excitement!




Don't hesitate or hold back — make sure you're signed up sooner rather than later. For more details on Calibration Phase, see our guide here.

For those who are late to the party, overall sign-ups end on January 27.

We've also made a big change for this year — we have decided to move the default server for South American groups to Brazil.



Not familiar with the joinDOTA League?


Here's a quick primer:

It's a competitive Dota 2 league for anyone and everyone that's been running since Season 1 in 2014! It doesn't matter if you're a beginner with a group of friends or a serious professional team, there's room for you in our league.

We divide teams by skill level, so you won't be playing against top teams in our highest divisions unless you can prove yourself worthy. You can find the rules here.

It's very important to note that when signing up your team, at least five members must confirm their participation. Team leaders may no longer confirm participation for their entire squad.

Don't forget, if you've never played jDL before and want to avoid the mixed-skill Starter Division or want a chance at improving your placement, make sure you sign up for the Calibration Phase Playoffs!


Check out the FAQ for more details!



New format for more thrilling action


Sign-ups end on January 27 — just as the calibration phase takes place (it starts on January 26 and ends one day later).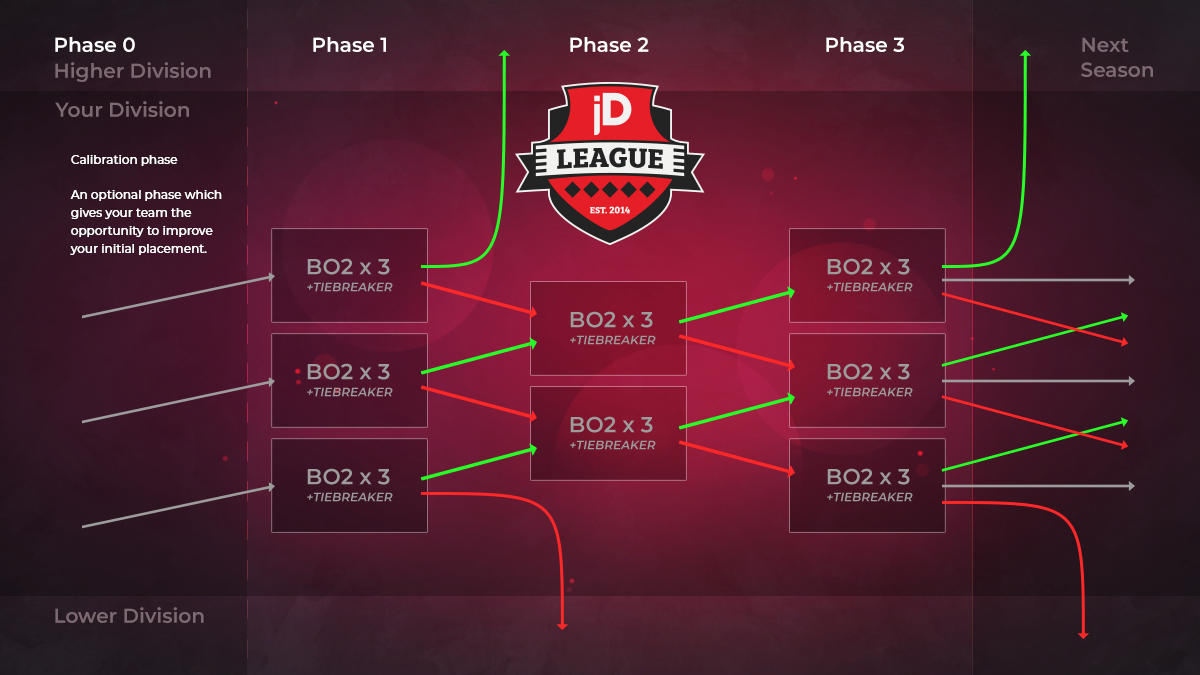 Throughout this season we will have three phases. Each has three play days and another week for potential tie-breakers. While the lower divisions will be played at the same time, we're bringing a difference to the Premier Division - all regions will be played seperately.

A more specific description of the format changes is here.

Prizepool

1st in each region $2,000

2nd in each region $1,250

3rd in each region $750
Don't miss the Dota 2 action!