Virtus.Pro did not leave us hanging for long after they removed
Alexander 'Santa' Koltan from their roster, following it up quickly with the news that former
Na`Vi player
Sergey 'Ars-Art' Revin would be the new (temporary) fifth for the Russian squad.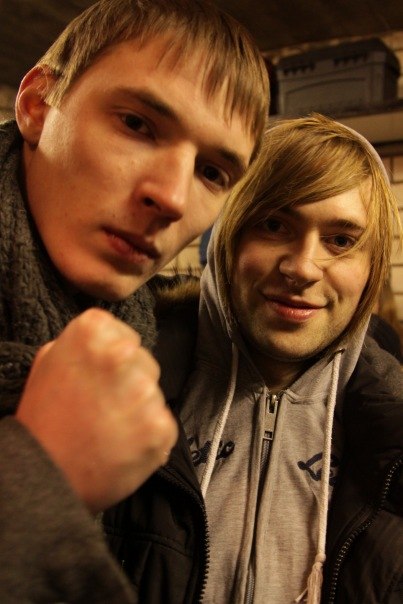 Ars-Art and his old friend NS.
Picture by Virtus.Pro



Ars-Art was the natural choice, as rumours started circling him going to VP as soon as he was released from Na`Vi, especially with the strong friendship between him and captain
Yaroslav 'NS' Kuznecov, going all the way back to their 2007-2008 stint together on the very same team, Virtus.Pro. However, for now he is only a "temporary" member, with the management intending to convene after Techlabs Cup in order to discuss further Ars-Art's future with the team, but likely bets are on him being made the new permanent fifth player.

This means that
Sergey 'KSi' Kuzin may move on to the offlane while NS and Ars-Art would make up the support duo, or that Ars-Art might take on a more utility hardlaner role, as he did at times say he missed this role during his time in Na`Vi. (First game Ars-Art seems to be sticking to his support role for now.)

The first chance to see Ars-Art in action with Virtus.Pro will be tonight over at the DreamHack Invitational, as they ready themselves to go up against
QPAD Red Pandas, starting momentarily over at The GD Studio.




Yaroslav 'NS' Kuznecov (Captain)

Sergey 'KSi' Kuzin

Oleg 'Crazy' Kolensichenko

Ilya 'Airman Ga Taosenai' Pevcaev (a.k.a. 'Illidan')

Sergey 'Ars-Art' Revin