Determined to prove to the world that any amount of innate talent will not be enough if a player can't find it in himself to work with a team,
Artem 'Sharfik' Marzavin has left
RoX.KiS less than two weeks after joining the team.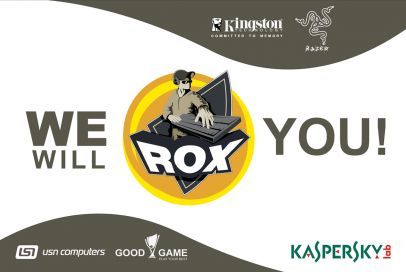 According to GGnet after some defeats, Sharfik had asked team manager
Dennis 'PODOX' Pestretzoff to change around several players in order to rebuild the team from the ground up. As PODOX refused to do so, Sharfik refused to play and ended up leaving the team. These details are however not confirmed by team management, who in their official announcement chose to simply state that there had been differences of opinion.

Update

The replacement for Sharfik will be
Alex 'Solo' Berezin, who has been playing secondary support in
3D!Clan, and before that was on
Moscow 5 for a while. The role Sharfik has left vacant is one of a solo mid, meaning Solo will have to re-learn this position, which he has however played in the past with M5.


Statements


Statement by
Dennis 'PODOX' Pestretzoff abour Sharfik leaving:



Hi everyone. Initially my aim was to create a united team, wherein everyone will defend each other. Sharfik is an excellent player and a true leader. It is a double-edged sword though. His mood, be it positive or negative, is contagious. Having faced a losing spree we have had a talk about team's future - ourselves and Sharfik see it differently. Our ways separate. We thank him for his games and his time, spent together with us. I sincerely wish him success in future!

Statement by PODOX about Solo joining:



Hello. Hopefully this will be the last change we will have to make to our roster. I have repeatedly said that atmosphere is central to teamspirit. When Sharfik left our team, there were several proposals to replace him. After weighing all the pros and cons, I decided that Alex "Solo" Berezin would be the right player for us. Alex will be playing in an unfamiliar role for him in mid, but he will become comfortable over time, the main thing is the desire to play. I sincerely believe in the guys and I promise you that we will try to play our best! Thank you to those who support us! Fighting!

Statemeny by
Alex 'Solo' Berezin:



I am very happy to play again with Dread and guys from the south on the same team. I hope that our roster will rally and all differences and controversies will be resolved in a friendly atmosphere, which is very important for CIS teams. There is no easy way to achieve good results, but I feel that we have all what is needed for this. Thanks to the RoX.KIS organization for the opportunity to play in a new role, in which I have had success in the past.




Stanislav 'BzzIsPerfect' Glushan

Gleb 'hardEEv-' Ushenko

Vladimir 'yol' Basov

Andrew 'Dread' Golubev

Alex 'Solo' Berezin