After the former captain of
For.Love,
Wang 'Banana' Jiao, left for
TongFu, the team had a void to fill, to which the answer comes today in the form of two well established players of the scene.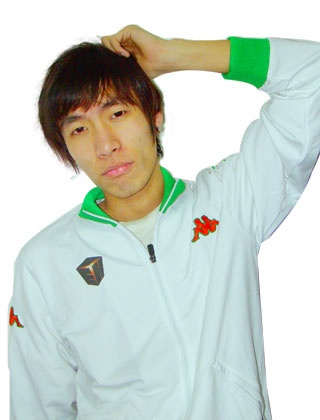 ...you might be a lord, but here comes the King.
Zhou '
Zippo
' Xiong left
DK
shortly after
The International 2012
, as his place was taken by former
EHOME
players
Yao '
QQQ
' Yi and
Lei '
Dai
' Zengrong. While he had been part of the team during their dominance of the Chinese scene, he seemed to have been laden with the blame for what overall was a weak showing by the whole team during this most crucial moment for them.
Zhou '
KingJ
' Yang meanwhile is known to many from his time with EHOME, whom he joined after leaving
For The Dream
, the team of
Wu '
2009
' Sheng and
Gong '
ZSMJ
' Jian, shortly before they became
LGD
. KingJ played for EHOME through their "Golden Era", but ultimately ended up leaving the team in 2011 for a short stint in DK, which lead to him missing out on
The International 2011
. He did however make a return to EHOME for The International 2012, where they finished in shared 5th place, leading to the team disbanding again.
While KingJ has been a member of many a big name team, he is also known for being a restless soul, having trouble settling down with any one team for a long period of time. This instability has been probably the greatest hindrance for him becoming as famous as some of his former teammates.
Bai '
TuTu
' Fan, formerly known as '
AABF
' during his time as coach for DK, has also left the team some time ago. He made a quick pass through
RattleSnake
, who decided they needed a support rather than a carry player. In TuTu's place, RattleSnake is now playing with
Li '
Sag
' Guo, who formerly went under the name of '
Neo
' during his time in
Nirvana.cn
. TuTu in turn is now a free agent.
For.Love Roster
Huang '
Hanci
' Hanci
Zhang '
8gk
' Haohao
Yang '
you
' Houyi
Zhou '
KingJ
' Yang
Zhou '
Zippo
' Xiong