The Dota community has been deeply divided in recent days, following the use of allegedly racist language on two occasions — first by Rolen Andrei Gabriel 'ctm' Ong at the Minor, then by Carlo 'Kuku' Palad in a public match. Now, Valve have responded.
Update - players react


The topic is casting a shadow over the Major. Three famous players made a statement regarding the racism topic.





Original report





In a tweet from Team Secret Director of Operations Matthew "Cyborgmatt" Bailey, it was revealed that Valve have responded to Team Aster coach Xu 'BurNIng' Zhilei following his organisation's statement condemning the racism — something other prominent voices from the professional Chinese Dota 2 scene also undertook.




Respect is a mutual thing. Hereby Team Aster promise that, if any racial statements ever came from our players or our staff, they will be punished severely, and publicly. And we welcome the supervision from everyone. In the upcoming tournaments, we will follow the #RESPECT campaign from UEFA, and add the suffix RESPECT to IDs of our players, until pro players from all around the world attach importance to this matter and until no such thing ever happens again.

With Valve's dereliction of its duty at the moment, we hope and urge, matters like fair competition and racial equality be properly addressed ASAP, with community's joint efforts.

— Team Aster statement, translated by u/Cool_Tomatos (via Reddit)

Recently, two racist incidents against China happened, one from team coL in a Minor match and the other from team TNC in a pub game. Multiple parties have reported these. Unfortunately, no reaction has been made from Valve's end. We are very disappointed with how things end up and Valve's neglectful attitude!


The first email, from Valve representative Erik Johnson, contained both English and Chinese versions:






We have been following recent events in China and how the community has been talking about it. After seeing your statements around the issue, we wanted to reach out to you directly, as someone who we hold in the highest regard based on your actions over your career, and share our views.

Valve does not support racist language between pro players in any form. We fully agree with you and fans in China that this is very offensive and inappropriate. The player involved has been punished and fined by his organization, and has issued an apology regarding his remarks. We think the player is sincere in his apology and regrets his actions.

We also apologize on his behalf for the pain this has caused fans.

Zhilei,


In reply, BurNIng mentions that it was surprising to have received a reply from Valve, but that he appreciated 'Valve's trust'. He goes on to ask three questions regarding racist remarks and Valve intervention.

The first was whether Valve would intervene in DPC events where an organisation has failed to act, the second whether Valve would step in when the event is not part of the DPC, and the third whether they would become involved should racist remarks by a pro player be made in a pub game.

Johnson replied as such:




We think the three situations you mentioned are not completely equal, but our decision will always revolve on how to make DOTA2 more popular around the world. Pro players have huge impact on the growth of DOTA2. If organization does nothing when problem appears, we will involve.


To which BurNIng went on:






But for KUKU, he used the same racial slur in a pub game. After LGD refused to scrim with them, KUKU posted an apology on weibo. However, he also made up a story and try to hide his mistake. (KUKU said the Tiny player's ID is Ching Chong. He is just calling that player's ID. However, Chinese fans found that Tiny only changed his ID afterwards. Kuku later deleted the made-up story.) Chinese fans feel that Valve needs to express their stance on this event, as TNC hasn't make any statement so far.

I personally hope through this conversation to understand Valve's logic and process on such events. I will have a post on social media to eliminate the ill effects among Chinese community.

A little suggestion, can we use this opportunity to establish clear rules on defining and processing such behavior. We all want better pro scenes for DOTA2, maybe it's time to have clear rules, right?

I understand your stance. Last email, I mentioned three hypothetical situations, now let's talk about the real events. Chinese fans wanted punishment for Skem from COL. Based on your last email, because COL already punished Skem, Valve won't hand out further punishment. I personally understand this result. I think by posting our conversation would help Chinese fans understand Valve's stance on this issue. No problem.


Johnson then replied saying that he appreciated BurNIng's assistance in communicating Valve's stance to the Chinese community, adding:




We hope the DOTA scene around the world will become more professional. We will directly communicate with TNC regarding the incidence. We appreciate the information. We hope we can keep communicating on this issue in the future.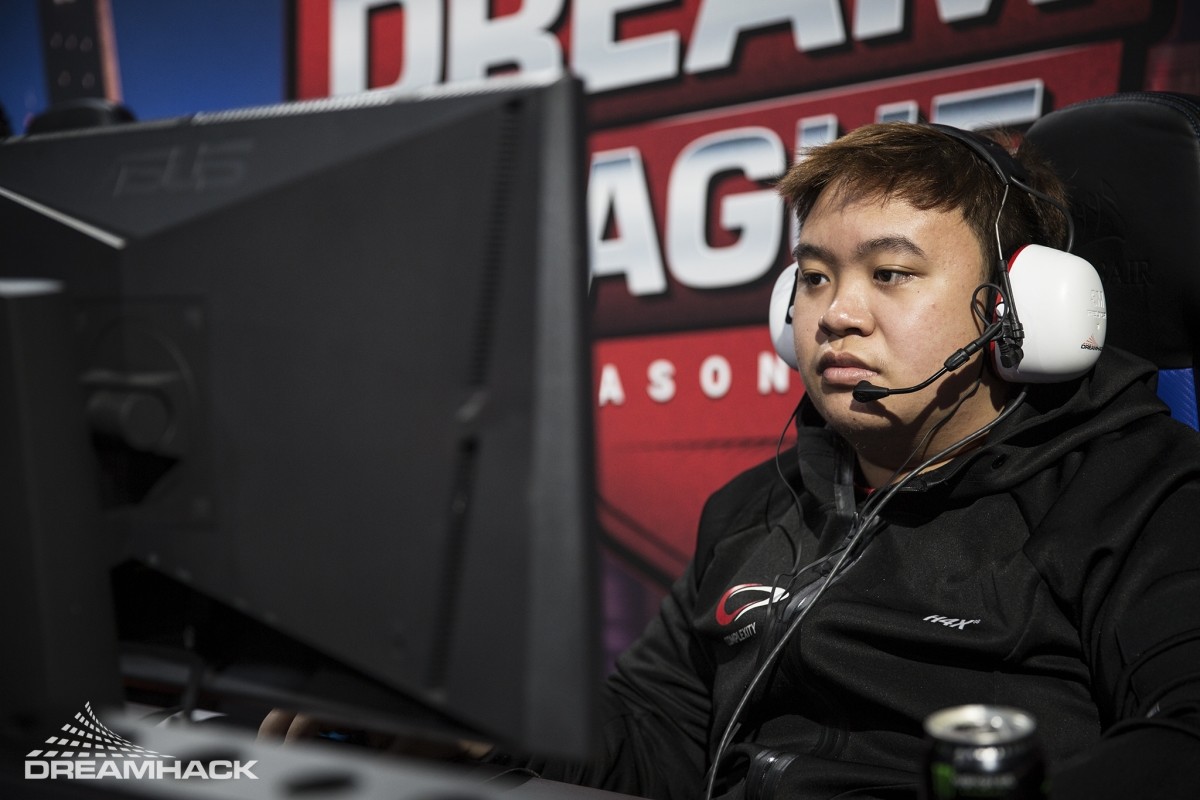 How did this all unfold?


The drama began during the DreamLeague Season 10 Minor, as the 2 November match between North America's compLexity Gaming and China's Royal Never Give Up began. 18-year old Filipino carry ctm typed "GL" alongside a term considered derogatory and that inflamed the Chinese Dota 2 community.



We will continue to work with and educate all of our players to ensure that this kind of behavior is not repeated.

— compLexity Gaming (@compLexity) November 1, 2018



Almost immediately compLexity put out an apology on social media, stating that they had reprimanded and fined Skem for his actions, while the player himself also apologised.



I'd like to apologize for the language I used today during the dreamleague match. I understand that words have consequences and I have learned from my mistake. I am very sorry to anyone that was offended.

— Andrei (@skemdota2) November 1, 2018



However, that was not all. The next day, Mars Media's Dimitri "GodBlessMali" Vallette, formerly of PSG.LGD, revealed on Twitter that a Chinese team had refused to scrim against a team from SEA.



A Chinese team will no longer practice with a team from Southeast Asia after one of the players from the SEA used the word "Ching Chong" in a SEA pub.

This honestly has to stop... the "I say racist things" followed by "I'm sorry" and "everything is good now" needs to stop.

— Dimitri Vallette (@GodBlessMali) November 2, 2018



We then found out that this referred to Royal Never Give Up and TNC Predator's Kuku, who also used the slur during a pub game — and as expected, the usage was captured and posted on Reddit.

The Chinese Dota 2 community were in uproar after that. Team Aster and Vici Gaming released statements strongly against the comments, as did several players. As the days passed and a lack of action from Valve was perceived, the review bombing started. Chinese Dota 2 players began rating the game negatively on Steam — to the tune of over 5000 negative reviews in the last three days — alongside comments stating they would boycott spending money on the game until Valve spoke up.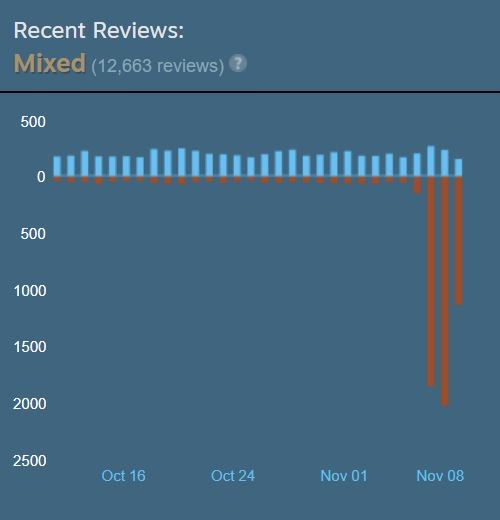 Negative reviews for Dota 2. Source: Steam




This has led to Valve finally speaking out on the matter. In reaching out to BurNIng they have chosen one of the most prominent members of the community to liaise with, one who commands a lot of respect for his achievements in the professional scene.

But with message boards full of polarising opinions about Valve's level of involvement, racism in the community and more players courting controversy by using the same slur, the issue is still a hotbed of debate.

Do Valve need to be more involved in stamping out racism in the game? Does the issue demand the attention it currently has?

What is clear is that the Dota community is currently divided, and that cannot be good for the game.


What do you make of the controversy? Is racism too rampant in the Dota 2 scene?


Email translations courtesy of Reddit user u/WhoIsEarthshaker


Header image © EPICENTER