DPC event organiser GESC has come under fire for allegedly owing over $750,000 to the players, talent and contractors involved in their two Minors last season.
Open letter says GESC have broken agreement with Valve to pay in full within 90 days


An open letter addressed to Valve and the community has revealed that GESC, the organisers of two Minors on the last DPC season, still have outstanding debts of over $750,000 to the teams and talent who participated in their events.

At the start of the 2017-2018 DPC Season, GESC were down to host four Minors, but by December ended up postponing two of them "due to factors beyond our control". The two cancelled events were GESC Singapore and GESC Malaysia, which were initially scheduled for January and March 2018. (Read more about the two cancelled Minors)

The other two GESC events went ahead as planned, GESC: Indonesia and GESC: Thailand, and it is these events which have outstanding debts.

"Our issues revolve around non-payment of more than $750,000 pertaining to both GESC Indonesia and GESC Thailand, two Dota events that took place in March and May this year, as well as individual and group consultancy services provided since 2017," reads the open letter to Valve and the community.

"The players and teams have not yet received their prize money from the organisation from either of these two events. This, despite GESC having an agreement in place with Valve to adhere to the 90 day limit on prize money pay-out."

14 different Dota 2 teams participated in the two 8-team Minors. The prizepool for both of the Minors was $300,000.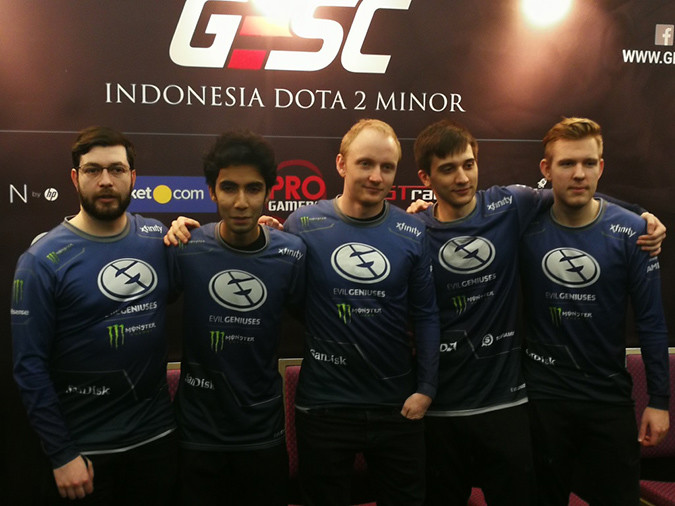 GESC allegedly has outstanding debts of over $750,000 to players, talents and agencies they used to host their two Minors
Talents and contractors for both events still owed money


The fact GESC suddenly cancelled two Minors mid season did raise alarm bells, but teams still competed due to the tournaments being on the DPC Circuit. Evil Geniuses were winners of GESC: Indonesia and VGJ.Storm were victors of GESC: Thailand.

"In addition, Code Red Esports, Layerth and several other independent companies and individuals remain unpaid (either in full or part) for their services, conducted professionally and delivered on time and without complaint.

"Further, the on-screen talent and independent contractors who attended and worked in production also remain unpaid from both events."

According to the open letter, attempts have been made by the various parties to get GESC to pay out, including conversations with Mr Oskar Feng, CEO of the Global Electronic Sports Championship (GESC).

Mr Feng and GESC were given a final deadline of October 31st (tomorrow) for a full and final settlement, but "no further communication has been received from GESC or Mr Feng in order to resolve all of the issues and payment looks increasingly unlikely to settle our issues".

You can read the open letter in full here. Many talent and players involved in the GESC events have shared the open letter, including individuals involved in the esports space outside of Dota 2. GESC have yet to respond.


Related to GESC's non-payment, we have issued a further statement around Project HERO - Paul Chaloner is not an "eSports advisor" to Project HERO as claimed on their fundraising documentation https://t.co/gc5FMnIR84

— Code Red Esports (@CodeRedEsport) October 30, 2018