They are the The International 2018 champions, they won over $11,000,000 and are renowned athletes in their home countries. All five OG players made it into the mainstream media. We collected four excerpts.
JerAx and Topson make Finland proud


Finland is one of the greatest Dota 2 nations - at least if you only look at The International. The Northern nation is the only Western one to win two TI titles. Lasse 'Matumbaman' Urpalainen was the first Finnish player to win the tournament in 2017.



Only one year later, JerAx and Topson brought the second title home and the Finnish newspaper Ilta-Sanomat is celebrating it: "Young gaming millionaires returned to Finland".


"The 18-year-old came home [...] with more money than the best AFL players earn in a year"


The West Australian is the second oldest newspaper in Australia which still gets produced on a regular basis. However, this doesn't mean that they only talk about rusty old topics.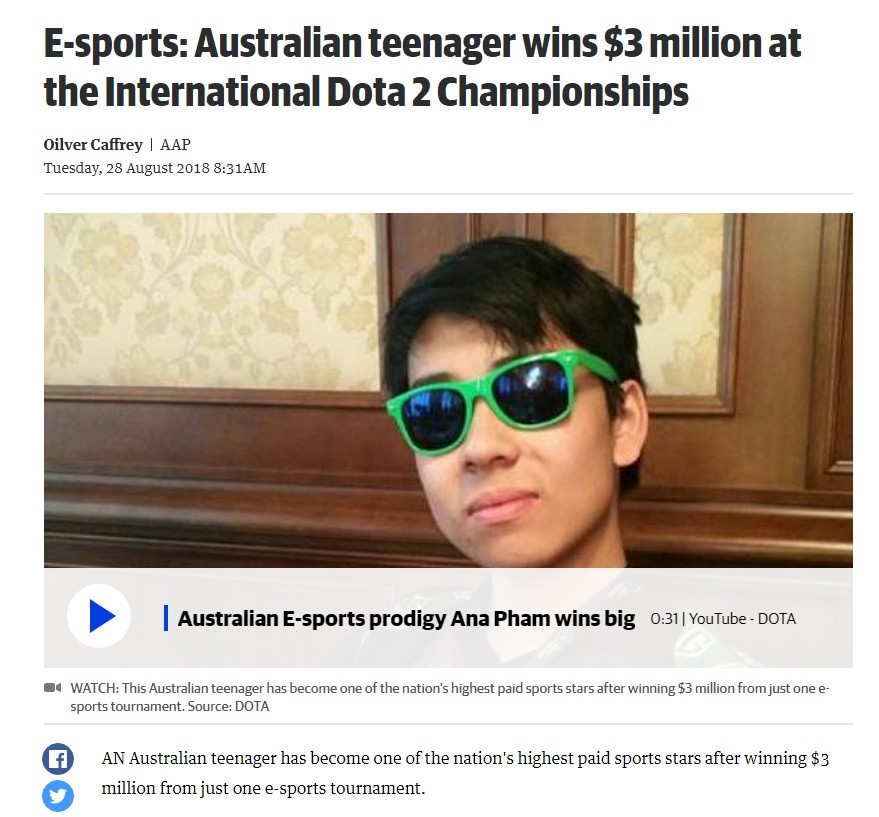 The West Australian reporting about ana winning TI8



In fact, the MVP of the Grand Finals gets his own hommage in their sports section. They introduce him as one of the nation's highest paid sports stars and they even compare him to Australian Football League Stars.


Climbed over a fence to play video games at the age of four


Denmark is one of the most developed countries when it comes to esports. Even Lars Løkke Rasmussen, Prime Minister of Denmark, supported the Danish CS:GO squad Astralis at an event in Marseille. With BigDaddyN0tail winning TI, Denmark has another esports star now.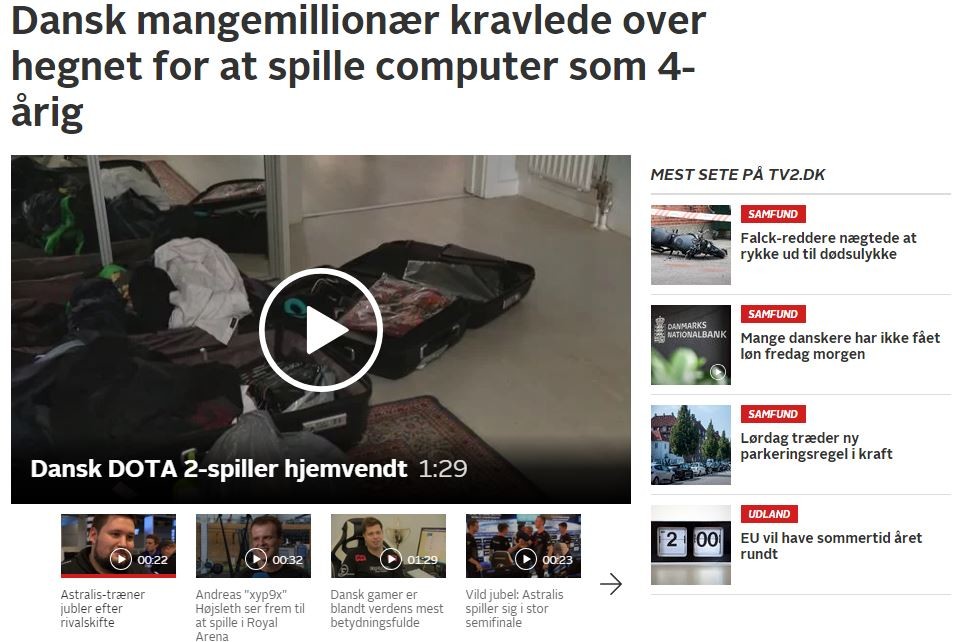 TV2 wrote about n0tail



In an interview with the online platform of TV2, one of Denmark's biggest TV broadcasters, he talked about winning TI and how he started playing video games - back then when he had to climb over a fence to play video games at his friend's place.


"The feat of OG, winner of The International against PSG"


One of the most popular French daily newspapers dedicated an article to OG's win at TI8 and the mastermind Sebastien 'Ceb' Debs. L'Équipe explains how they won the title and even mentions Frogged TV, the French stream that followed Ceb throughout the tournament and celebrated the first French TI winner.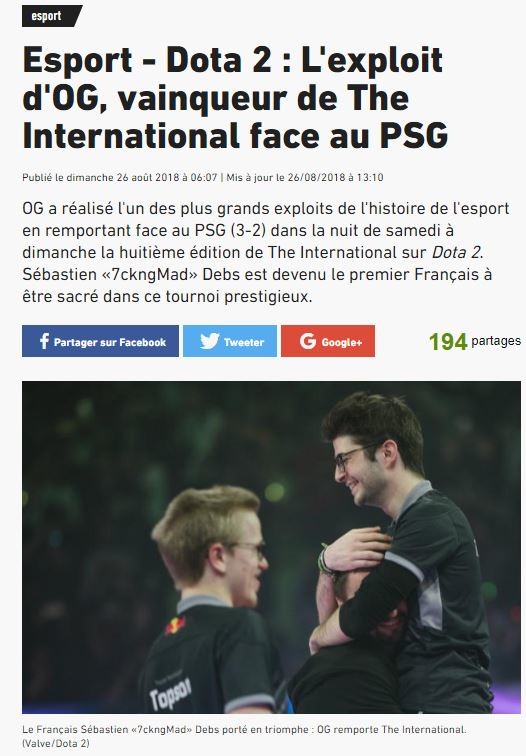 Ceb in the French press
Did your regional newspaper report about TI8? What did they write?
Photo credit: Valve