Two matches have been completed in the Upper Bracket of The International 2018, featuring three of the pre-tournament favourites. Here are five epic plays we witnessed today.
Pajkatt's juke and taunt


In the second game against OpTic Gaming, Team Liquid went for the first blood gank. However, Per Anders 'Pajkatt' Olsson L. had other ideas, and even threw in a taunt for good measure…






Miracle- pulls off the first ultrakill of the Main Event


Liquid's match against OpTic was horribly one-sided, with one man on fire — Amer 'Miracle-' Al-Barkawi ended the series 18/4/16 on Alchemist and Ursa. In the end they made it look easy…






LGD dump Virtus.pro into the Lower Bracket


Well, this was somewhat unexpected. After underwhelming in the Group Stage, PSG.LGD took down Virtus.pro to move on in the Upper Bracket. It was as much VP overextending and misplaying as it was PSG.LGD playing well — and this failed Black Hole in Game 1 was characteristic…






Fy with the god-like tanking


Sometimes, an epic play is not an epic kill, but a moment of brilliance that allows your team to capitalise. This is exactly what Xu 'Fy' Linsen did, blinking in to tank an arrow for teammate Yang 'Chalice' Shenyi…






KuroKy casually dismisses stat


Not an in-game play per se, but we just had to include this. In the post-game interview with Kaci, captain fantastic Kuro S. 'KuroKy' Takhasomi was particularly dismissive of the fact that Liquid had now won eleven straight games at The International 2018…





What were your highlights of these two matches?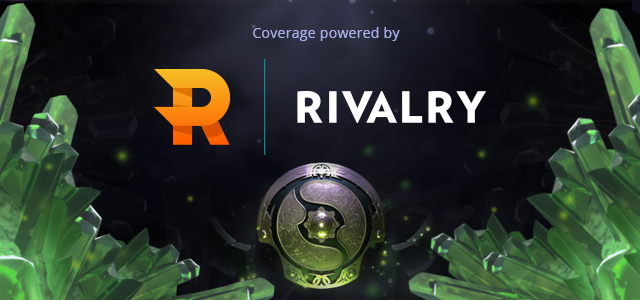 Header image © @TGphoto_ | Beyond the Summit