ESL One Hamburg 2017 was the very first Major of the new Dota 2 Pro Circuit, but the second edition of the tournament won't be part of the Major Circuit. However, the format brings some great changes in ESL's tournaments.
Still Facebook, but no Game One elimination


ESL One is a brand which is known as one of the biggest tournament series in Dota 2. In the first Dota 2 Pro Circuit, three tournaments (Katowice, Birmingham and Hamburg) had Major status, while ESL One Genting 2018 was a Minor — no other organizer had such a number of important tournaments throughout the season.

However, they still lacked a few improvements over the year — the biggest discussion is obviously surrounding the streaming portal, with most people disliking the switch from Twitch to Facebook.





The second topic was the tournament and its format — the group stage format meant teams may not have even reached the second day of tournament, one bad day and you were out.

Next to that, only four-to-six teams reached the playoffs in the Arena. ESL reviewed the criticism and finally announced a new tournament format for the new season, although the ESL One Hamburg 2018 won't be part of the DPC circuit.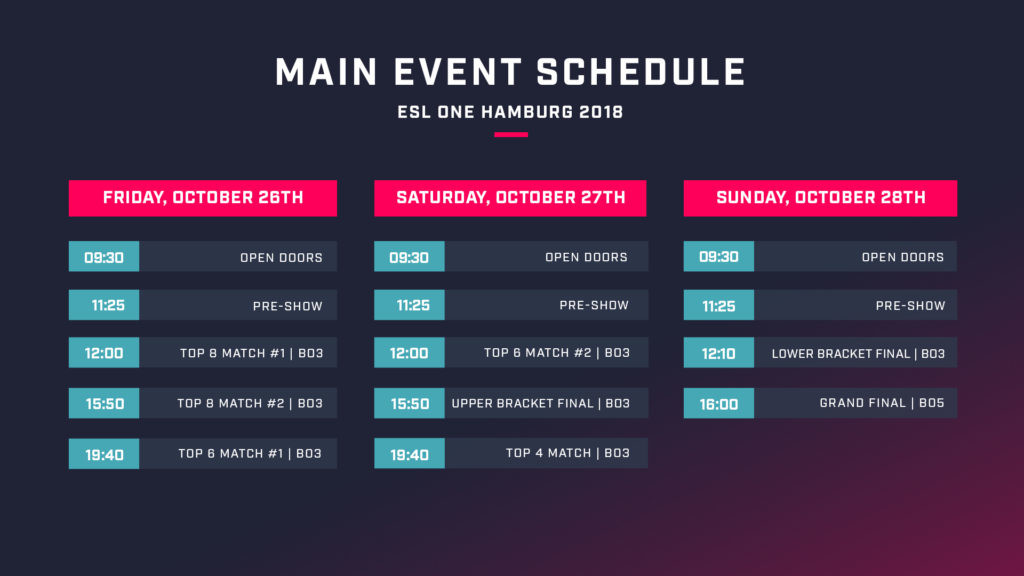 Twelve teams will be invited to the tournament in Hamburg, while there are six days of competition. All teams will be divided into two groups, each with six teams — with ten group games per team. Eight of these participants will make the playoffs in the Barclaycard Arena. Three games on Friday, three on Saturday and the Lower Bracket and Grand Finals on Day Three of the playoffs will be introduced for Hamburg.


What do you think of the new tournament format?


Photo credit: ESL - Adela Sznajder