After a first slip during last week's talkDOTA, some of us might have thought we heard
Clement 'Puppey' Ivanov indicate that either something had to change about how the team played, or the players might have to change. Now with a tweet from the CEO of
Na`Vi,
Alexander 'ZeroGravity' Kohanovsky, speculations are running rampant that the upheaval long awaited might be on the horizon.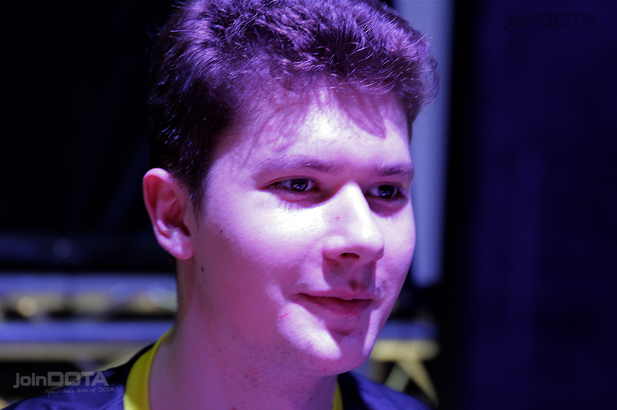 A time to lead?



The following is an opinion piece on why Na`Vi might change their roster, and what might happen.

Speculations have gone around for some time about Na`Vi and their lack of practice leading into the second International. Puppey has on several occasions indicated his dissatisfaction about the motivation of his squad, but ZeroGravity is well known for his patience with his teams and has held last say. If a change has come, it is likely that ZeroGravity, who in the lead-up to StarLadder 4 had some pretty harsh words to his team about their performance but was momentarily placated, may have finally given his Estonian captain the power to do what he has wanted to for quite some time now.

So if we were to consider who's safe and who might be leaving, it seems likely we need to try to peek inside the mind of Puppey, to foreshadow what might be coming our way. There is however one person we can eliminate from the discussion straight off the bat.
Danil 'Dendi' Ishutin. By all accounts he is one of the most dedicated players on the team and one of the most talented. Besides, he has probably the best relationship with Puppey as well as a good relationship with ZeroGravity. It seems fairly safe to say that for as long as Dendi wants, he has a place on the Na`Vi squad.


The candidates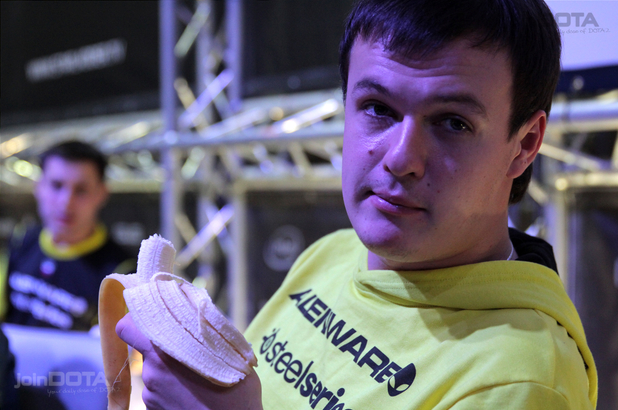 Alexander 'XBOCT' Dashkevich


The one everyone probably wants to see crucified is
Alexander 'XBOCT' Dashkevich. His many a long vacation leading up to TI2 saw him entering the competition with barely a hero pool to his name, which the Chinese promptly exploited by banning out most of the heroes XBOCT knew how to play. His decisionmaking has been consistently questionable and he had shown a face of arrogance at times, speaking ill of other teams while he himself has not been performing.

On the other hand, at every turn we see Dendi standing up for him, claiming that XBOCT is the most skilled player on Na`Vi. Their friendship is well known, as his his longtime friendship with ZeroGravity. In addition, while Puppey and XBOCT have not seemingly always gotten along, they supposedly bonded at TI2, and in recent times XBOCT has been seen playing a lot more Dota 2 in his spare time. He may be staying on, not because he was always one of the hardest workers on the team, but because of his relationship skills. XBOCT has also reportedly trolled on his stream about what might happen, indicating that either he might be going, or that
Dimitriy 'LighTofHeaveN' Kupriyanov and
Sergey 'Ars-Art' Revin might be leaving.

If XBOCT were to be the one making an exit from the team, his replacement would more than likely need to be either
Vladislav 'blowyourbrain'' Morozyuk or
Gleb 'Funn1k' Lipatnikov, both of whom have the ability to play carry heroes. Of the two Funn1k is likely to be the easier player for Na`Vi to get their hands on, as he has the ambition which might propel him to make the switch, as well as being a Ukrainian, meaning he would have easier access to visit the Na`Vi offices. Additionally, it may be hard to convince blowyourbrain to part with his longtime friend
Roman 'Scandal' Sadotenkov, which might keep him squarely within the
Team Empire ranks.

The final long-shot might be
Igor 'M.Admiration' Kalnysh, who hasn't been seen since
Moscow 5 disbanded post-TI2. The Russian legend might be up for grabs, but at the same time his dedication is unknown and his preferred heroes do to some extent clash with those of Dendi.

Best bet if XBOCT leaves:
Gleb 'Funn1k' Lipatnikov.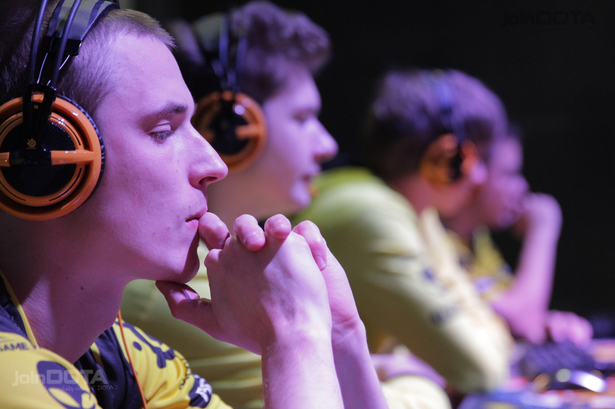 Sergey 'Ars-Art' Revin


The other man who was much faulted for Na`vi performance at TI2 was the out of shape Ars-Art. Chinese commentators were purportedly referring to Na`Vi as a "3 man team", as AA and XBOCT failed to have much of an impact during the event. Puppey has also been seen slowly chipping away at Ars-Art's hero pool, as he has seemingly slowly lost confidence in the Russian support players ability to execute on his former core heroes such as Sand King.

There really is very little saving grace for Ars-Art. His play has not been on the level, it has been indicated that he has been unwilling to practice online and he does not have the strong personal relationships of someone like XBOCT. He is the outsider on the team, and his time is more than likely up.

One popular suggestion for a replacement might be
Yaroslav 'NS' Kuznetsov. The problem with NS for those who know the CIS scene a bit better is that the Russian support legend is also very, very good at burning bridges. As Na`Vi tend to look beyond the short term, it seems unlikely they would pick up such a volatile player. For the same reason,
Ivan 'Vigoss' Shinkarev is likely also out of the question. And
Ivan 'Artstyle' Antonov. That bridge is more than likely well burnt.

The other choice that comes to mind is the captain of Empire,
Artur 'Goblak' Kostenko. He has been playing alongside Funn1k for a while now, going through two team changes together. The question here is whether his role clashes too much with that of Puppey, and whether his individual skills are sufficient to earn him a place when his strategical knowledge no longer is needed.

It seems we've run out of options as far as Russian speaking players go. Who else might make sense then? There is one other player, a former teammate, who Puppey might reach out to. This player's own team has been unstable of late as well, and before he returned to active play he also indicated he wishes he could one day join the ranks of Na`Vi. He has made an attempt previously with
Virtus.Pro to play with a non-English speaking team, and his girlfriend is also Russian speaking. I speak of course of
Kuro 'Kuroky' Salehi Takhasomi.

"When you have eliminated the impossible,whatever remains, however improbable, must be the truth."

Best bet if Ars-Art leaves:
Kuro 'Kuroky' Salehi Takhasomi.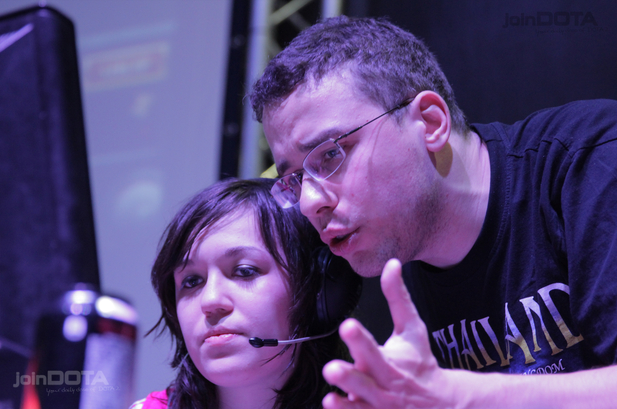 Dimitriy 'LighTofHeaveN' Kupriyanov


And so we arrive at the final one. Probably one of the most highly regarded players on Na`Vi, but also probably the hardest to deal with, the legend not only in the west, but in the east, where they call him "Little Brother Light". LighTofHeaveN is probably one of the most formidable players around, renowned for his stability and execution. Surely he couldn't be leaving?

But he is a very complicated person. Lost is generally regarded as being rather isolated within his team, and is well known for often preferring to sit by himself at events. More to the point, there was a rumour going prior to the World Cyber Games that Lost was unhappy with the state of Na`Vi, and that he was considering leaving to join up with some of his fellow Russians, perhaps taking Ars-Art with him.

If Light were to leave, there is only really one option to replace him. Funn1k. And if this were to happen, Empire might just find themselves requiring the services of a great off-laner, meaning we might see a straight up trade. Which team would get the best of this trade is probably one of the hardest questions to answer in all of Western Dota 2.

Best bet if LighTofHeaveN leaves:
Gleb 'Funn1k' Lipatnikov.

Whatever may come, we'll keep you updated as events continue to unfold.