Sumail 'SumaiL' Syed Hassan, Wong Hock 'Chuan' Chuan and Gustav 's4' Magnusson - they all have one thing in common: they won TI on their first try. Two weeks ago, we listed all 28 Dota 2 players who are completely new to The International and asked you who of them could become the biggest surprise of the tournament. The results are in!




TOPSON is jD's favourite


20% of all joinDOTA users have voted for the Finnish newcomer Topias 'Topson' Taavitsainen to have his breakthrough moments at The International 2018.


Thanks all who have been cheering for us! Hope you all enjoyed watching us as much as we enjoyed playing. GOING TO MY FIRST TI! HYPEEE!! :D

— Topias Taavitsainen (@TopsonDota) 25. Juni 2018


After Gustav 's4' Magnusson's and Tal 'Fly' Aizik's surprising departure, OG had to reshape the roster. TOPSON helped his team make its way through the Open Qualifier and the Main Qualifier to earn a spot at TI.


Huge footprints ahead


While OG was one of the top favourites to win the last two iterations of TI, they ended up disappointing in the Lower Bracket. The best result so far has been a 7-8th place.

Now, in 2018, it's all different: OG is an underdog - every good result is a surprise - and TOPSON is a newcomer who is eager for his first showing at The International. But he wouldn't be the first player to achieve that. Twelve pros have already been able to lift the Aegis on their first try - not counting the Natus Vincere players, as winning TI1 could only be done on first try anyway.


China's first victory


Four of those Na'Vi players were even close winning the second TI, but they got beaten by Invictus Gaming in the Grand Finals.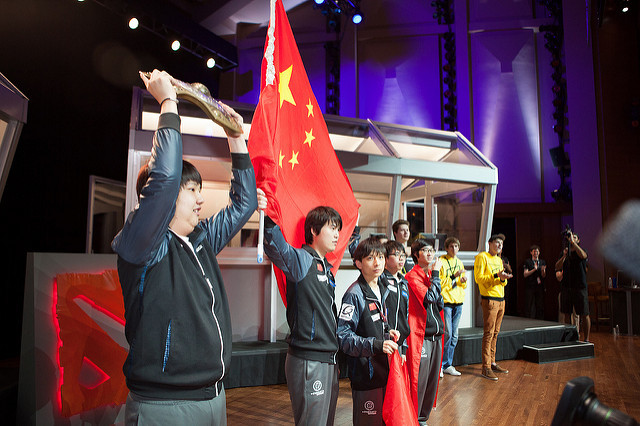 Chuan is lifting the trophy - Credits: Valve



While three of those TI2 winners had already attended the first TI, Wong Hock 'Chuan' Chuan and Jiang 'YYF' Cen were completely new to the TI circuit.


The young Alliance trio


In 2013, Na'Vi made it to the Grand Finals once again. This time they lost against Alliance led by Jonathan 'Loda' Berg and Joakim 'Akke' Akterhall.

Both of them had already played in the previous TI, but three newcomers in the Swedish lineup experienced their first mega event in Seattle: Henrik 'AdmiralBulldog' Ahnberg, Gustav 's4' Magnusson and Jerry 'EGM' Lundkvist were able to win TI on their first try.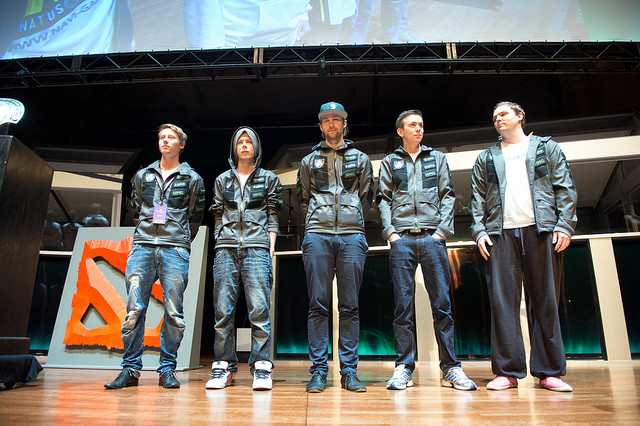 Alliance looking confident at TI3 - Credits: Valve



Up until this point five players had already been able to win the event as newcomers up. But the community had to wait two years for this to happen again.


NA's biggest pride


TI4 saw the Chinese team Newbee win the trophy, but all five players were already veterans. Zhang 'xiao8' Ning and Co. already had one or more attempts to their name.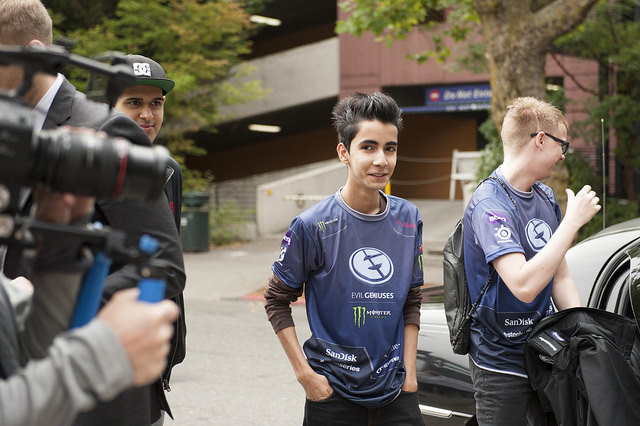 16 years old and already a TI winner - Credit: Valve



In 2015, Evil Geniuses won the tournament and in their midst was the most promising newcomer of that year: Sumail 'SumaiL' Syed Hassan did not only win the trophy on his first try, but also was the youngest player ever to win TI - and still is.


The ultimate dark horse


The Chinese support Zhang 'y`' Yiping was pretty close to achieving the feat a year later. While y` didn't break SumaiL's age record, he still lifted the trophy at an impressive 18 years old as part of Wings Gaming. But he was not the only rookie on his team to win the trophy on the first try.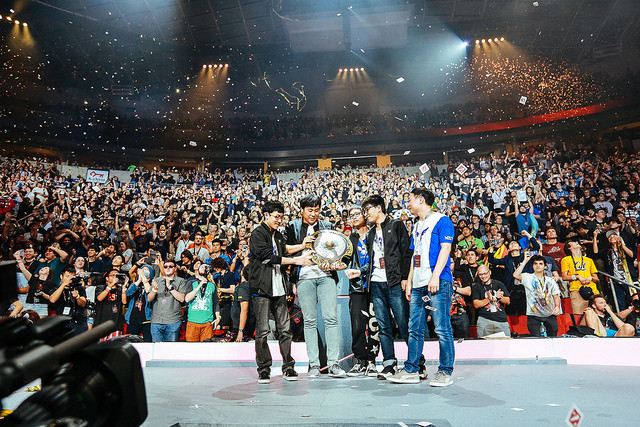 All five are rookies - Credit: Valve



In fact, all five players of that Chinese squad had never attended a single TI before their triumph. Their first good result on an international level was at ESL One Manila 2016, when they surprisingly defeated Team Liquid in the Grand Finals.

Only four months later, they were crowned the sixth TI champion - it was the perfect cinderella story. But that happy ending didn't last forever. Rumors about unpaid player salaries ended the organizations hope to win another TI. As of 2018, none of these five players have attended a TI again.


Led by KuroKy to the first win


The International 2017 didn't end with an unknown team winning the tournament. Kuro S. 'KuroKy' Takhasomi finally succeeded and lifted the Aegis on his seventh try! No wonder the captain couldn't hold back his tears in the end.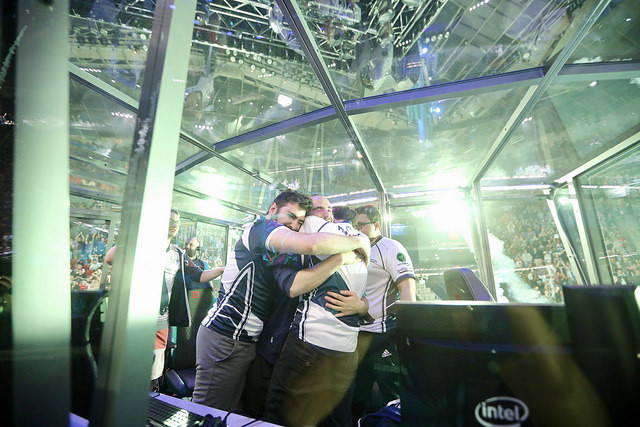 The luckiest newcomer 2017 - Credit: Valve



By his side was a young, fresh support player, who built up his legacy at TI7: Maroun 'Gh' Merhej helped Liquid become the best team in the world and had a huge influence on the game of the TI winner - and all of that on his first try.

Now it's on to TOPSON to show that he has the same potential and can step into those huge footprints which some of the greatest Dota 2 legends left for him.