Saahil 'Universe' Arora, Kuro S. 'KuroKy' Takhasomi, Clement 'Puppey' Ivanov and Leong 'ddc' Fatmeng - four players who attended every TI, but only one of them is still waiting to lift the trophy. How many chances does DDC still have? Leong 'ddc' Fatmeng can look back on a long career and he is still not at the end.


The 6 million-dollar deal and a quick swap


The Macanese support player started his Dota 2 career as a part of Catastropic Cruel Memories. Shortly after the announcement of the first The International, Invictus Gaming bought the squad for a reported $6.2 Million USD.



Next to Zhang 'xiao8' Ning and Luo 'Ferrari_430' Feichi he was one of the favourites to win the first edition of TI, but in the end they fell short against the Danish squad Meet Your Makers* with Rasmus 'rASmus' Fillipsen and Jacob 'Maelk' Toft-Andersen in the lower bracket.


Almost to the Grand Finals


The old CCM squad were not the only players under the contract of iG. They also bought four players out of LGD, leaving just Gong 'ZSMJ' Jian behind. Before the first TI, it was already known that Leong 'ddc' Fatmeng and Zhang 'xiao8' Ning would join LGD Gaming.

A suprisingly dominant result without a single loss in the groups made LGD one of the biggest favourites to win TI2. They were able to deliver a strong performance until the Upper Bracket Final, when they played against Natus Vincere. Danil 'Dendi' Ishutin and co. had already defeated the Chinese allstars of DK* and Invictus Gaming and LGD couldn't stop them either.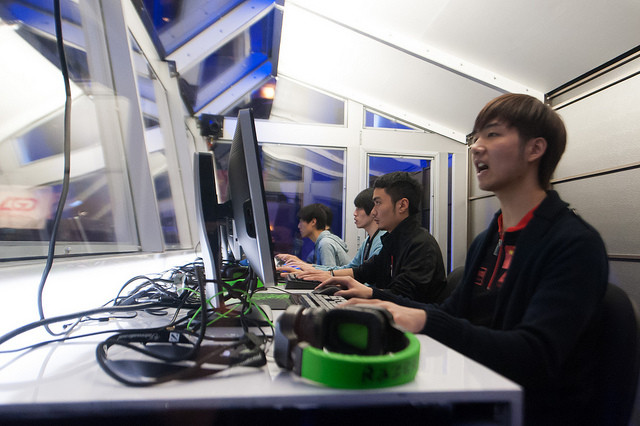 DDC at TI2 - Credit: Valve



DDC had to face his old team iG in the Lower Bracket, but he wasn't able to win two games against Wong Hock 'Chuan' Chuan and co.


Many new teams and still no Aegis


Until 2014, DDC was part of LGD Gaming and attended every single TI, but he never came so close to the Aegis again. In 2013 LGD just reached 9-12th place and in 2014 DDC was again stopped by a Chinese squad - Team DK was way too strong for them.

After a short commimtment for LV Gaming, he started playing for EHOME. DDC was able to reach The International again - with his third organization already. A decent run ended against Vici Gaming. His next hope was going back to his old home: LGD Gaming.


The TI Maker!


But the team didn't reach the oraganization's hopes and after a devastating 9-12th place in the The Shanghai Major - DDC had to leave again. His end seemed to be close. The position 5 player joined the Vici Gaming Reborn* with Xu 'Fy' Linsen from VG's main squad.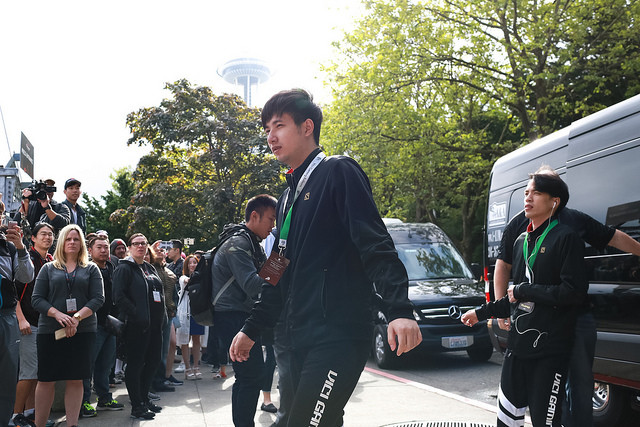 With VG.R at TI6 - Credit: Valve



But still DDC didn't give up. Right next to later TI winner Wings Gaming they were able to qualify for TI6. They kicked out Daryl Koh 'iceiceice' Pei Xiang on EHOME, Invictus Gaming and Vici Gaming - every team which kicked out DDC in the years before.

At this point it was for sure: maybe DDC won't win a TI, but he can bring every team to the tournament.


KuroKy eliminates DDC


The result at TI was irrelevant. DDC later on switched to the main roster of Vici Gaming and then left to play for LGD.Forever Young and his team's performance reminded us of the second TI. Again they played surprisingly strong in the groupstage and only had two losses.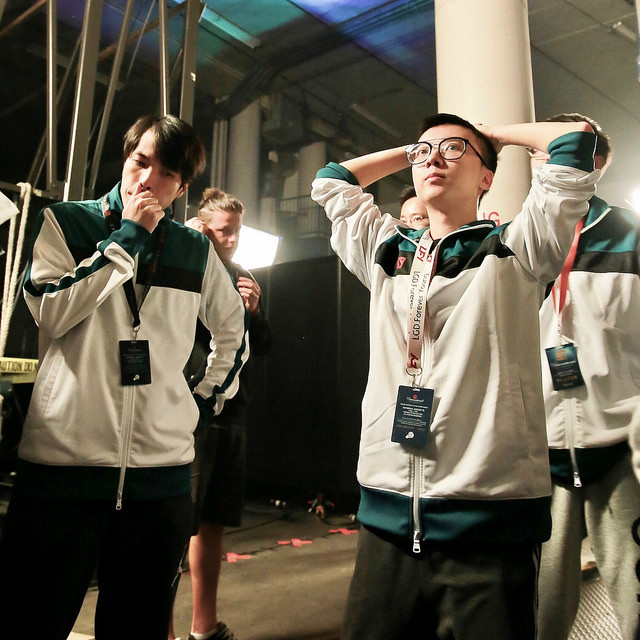 Another depressing TI end for DDC - Credit: Valve



In the playoffs, DDC's run ended in the upper bracket Finals against Newbee - and another time he was not able to win his Lower Bracket Finals. This time an all-timer stopped him: Kuro S. 'KuroKy' Takhasomi won the match and by winning TI7 he left DDC behind as the last all-timer without a title.

With his newest team VGJ.Thunder DDC had a strong season and finished on 8th place in the Dota 2 Pro Circuit. It's his 8th attempt to win The International.

But still: The hopes for his TI victory won't die, since it's an even-number-TI again and it could be China's time to bring another TI home. Maybe the Macanese player can help with that.


How many chances does DDC still have?
Photo credit: Valve