Team Liquid is the defending TI champion and one young fellow could be the reason for that: Is Miracle- the real GOAT of Dota 2? In football, the discussion about the GOAT - Greatest Of All Time - was long solved: It was Pelé. But now two players of this century, Messi and Ronaldo, are trying to take him down.

Every game or sports has such a discussion and Dota 2 as well. One guy, who is in every mind, if we talk about the best player in Dota 2, is Amer 'Miracle-' Al-Barkawi - current TI champion.


From no name to Major champ


The career of the Jordanian player isn't that old, though. In the beginning of 2015 he started as a part of Balkan Bears*. This period wasn't that successful for the young player, back then he was 18 years old. He got removed from the active lineup four months later.

His Pub career started at this point.



I was playing only, maybe like four heroes and I was like winning and beating everyone with SF.

While not being part of any team, he has been grinding the Solo queue. A choice which would later make him one of the best Dota 2 players of all time.




N0tail has a nose for great talent


The young pub star later on formed a team with Danish legend Johan 'BigDaddyN0tail' Sundstein and his friend Tal 'Fly' Aizik. To complete the roster they added Fly's old teammate David 'Moonmeander' Tan and the Danish youngster Andreas 'Cr1t-' Nielsen.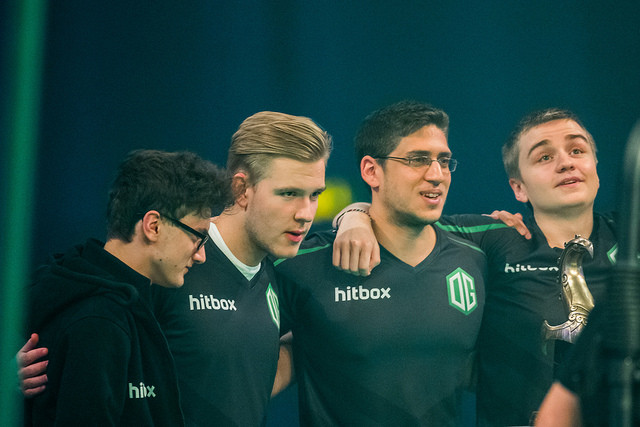 Credits: ESL - Steffie Wunderl



We all know the success story of monkeybusiness*, which later on becomes OG.

In the centre of this team was Miracle- on the midlane, who crushed his enemies on his signature heroes SF or Invoker.


Fresh start under a new leader


TI ended in a disaster for the top favourite of the tournament: Miracle- was not able to use his advantage in skill. It ended with one of the biggest Dota 2 upsets: OG lost against, what is now called, TNC Predator and was ranked 9-12th at The International 2016.



The Jordanian star player decided to switch the organization: Team Liquid - the old rival over the last months - was the new home for Miracle-. He wanted to try the fresh start, under the lead of veteran and old school star Kuro S. 'KuroKy' Takhasomi.


One player swap changed it all


Solid performances in the end of 2017 were not enough for Miracle- and Team Liquid - they didn't even qualify for the first Major of the season in Boston.

But one guy changed it up: Sam 'Bulba' Sosale had to leave and Maroun 'Gh' Merhej joined.



With his new very skilled support Miracle- had more freedom and was able to successfully concentrate on his game! In his second attempt for The International he already achieved what others are still waiting for: He won the Aegis.


To achieve what nobody else has before


The discussion, if he is the GOAT, was narrowed down by this victory and he could be able to finish this discussion in August 2018. Team Liquid is again the favourite for the tournament, besides Virtus.pro and PSG.LGD.



If Miracle- will play in his normal, skilled way - above most players in the scene - he can be the pier for Liquid's second TI win. Something no team achieved before, something no player achieved before.


Is Miracle- the best player of all time?
Photo credit: ESL - Adela Sznajder