OG, Evil Geniuses, VGJ.Storm and more will be in action this week in Open Qualifiers. Plus there are some juicy jDL games to nibble on before that.
TI8 Open Qualifiers begin with big names EG, OG and VGJ.Storm involved


It's the week of TI Qualifiers, but unlike previous years we are going to see quite a bit of high profile action in the Open Qualifiers, even more so than the year when Evil Geniuses and Secret had to go through them after the Universe transfer. The journey for the likes of OG, Evil Geniuses, compLexity, Infamous, Pain Gaming, VGJ.Storm and more, begins in the Open Qualifiers which start in just a few days time.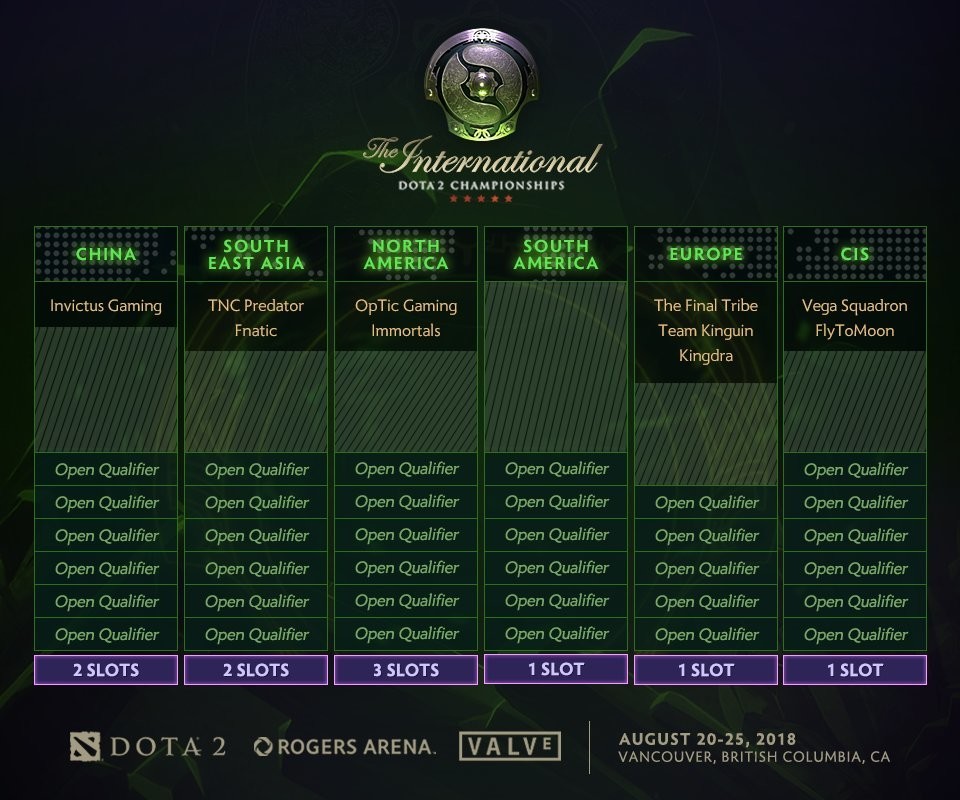 It is important to note that this year there are quite a hefty amount of Open Qualifier spots for the various regions, but there is still plenty of room for upsets, especially in North America.

The first round of open qualifiers will start June 14, and the second June 16. Regional start times are as follows:



Southeast Asia:

June 14/16 10:00 CEST


CIS:

June 14/16 15:00 CEST


Europe:

June 14/16 16:00 CEST


North America:

June 14/16 23:00 CEST


South America:

June 14/16 22:00 CEST

If there was ever a time to get a chance to play against Dota royalty in the Open Qualifiers, it's now. There is still time to sign-up your team, so be sure not to forget.


joinDOTA League 13 offers last minute practice

While you wait for the TI8 Open Qualifiers to get underway, there is some action to enjoy in our joinDOTA League Season 13, featuring many of the teams likely to play a big role in their regional qualifiers.

Later today Loda-less Alliance will go up against Whites* in group B of the European division (view match page), a chance for Alliance to increase the gap even further at the top of the table. Alliance did incredibly well in the last DPC EU Regionals, and could very well be a big shock for the European teams still adjusting to new rosters such as OG.

Check out all the other upcoming jDL games on our jDL page, plenty of Dota action to enjoy while you wait for a game and are tired of the TI trivia quiz.