An unexpected team-up has appeared in an unexpected place... Clinton 'Fear' Loomis and Kyle 'Kyle' Freedman's new stack will compete in the South American open qualifiers for The International 2018.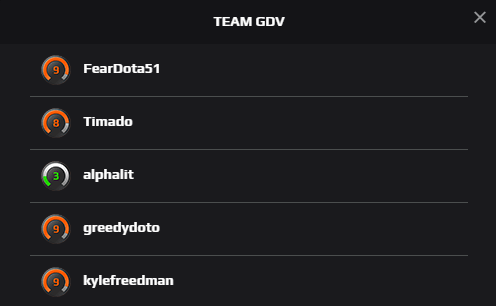 Source: FACEIT TI8 SA Open Qualifier registration page



Clinton 'Fear' Loomis left Evil Geniuses very recently due to the birth of his son. Kyle 'Kyle' Freedman has been without a team since March, when he was kicked from compLexity Gaming.

The two NA Dota players have opted to team up with three South Americans in order to be able to compete in the South American qualifier. The North American qualifier is going to be a much tougher place to be since Evil Geniuses and compLexity Gaming will be playing opens, not to mention OpTic Gaming and Immortals* likely to be invited to Regionals.

The three SA players in the squad are somewhat known. Alexis 'Greedy' Ventura and Joel Mori 'MoOz' Ozambela are teammates from Peruvian squad Gorillaz - Pride. Greedy had a small taste of being on a big stage back at The Frankfurt Major as part of Team Unknown.

Enzo 'Timado' Gianoli is the most well-known of the three. He made a name for himself as a member of Infamous at TI7, then joined international rosters Mid or Feed and Forward Gaming over the course of the past year.



The two star members of the squad will be playing on a ping disadvantage throughout the qualifiers, but they're likely hoping that their skill and experience can carry them through. They'll be a team to keep an eye on when open qualifiers kick off in just one week.