Fnatic saw victory in the 3rd place decider match vanish after PaiN Gaming once again delivered on stage, much to the delight of the crowd inside the Birmingham Arena.


Although Fnatic and Pain Gaming were both eliminated from the Birmingham Major, the format required a 3rd place decider match. Fnatic's defeat yesterday meant a TI8 direct invite was no longer possible, but victory was definitely in their hands in game 3, but it slipped through them.

The first two games were good but not close to as entertaining as the third game, which saw Pain Gaming come back from a 10K networth deficit. The turning point for which was a 5-man team wipe in their favour, with every kill a track kill. Fnatic had taken a strong position but were unable to close it out, and this monumental fight turned in PaiN Gaming's favour after William 'hFnk3' Medeiros's revealed a BKB which stopped Fnatic's attempted gank dead in its tracks.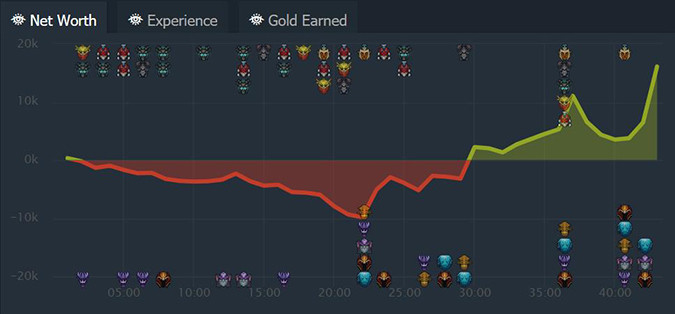 With all the track gold the resulted in a 5K swing and a few fights later and Fnatic were being forced to buyback to hold on. PaiN Gaming continued the base raid and Fnatic crumbled, losing a game that looked like they had in the bag.





Great ending for us in this amazing tournament by @ESL , thanks for having us and i hope we can meet this crowd again, you guys were awesome, gg 3rd place!!

— Aliwi Omar (@w33haa) 27 May 2018




"It's amazing, I have no words," said Tavo after the 2-1 victory over Fnatic. For PaiN Gaming it was their first top 4 at a DPC event and to go on and place 3rd is still an incredible achievement. At the Birmingham Major they beat Mineski and Fnatic on stage plus beat Team Liquid twice in the groupstages.

The South American had the fans on their side throughout the event, and it was extremely noticable in the Grand Finals that the crowd in the Birmingham Arena was rooting for them. During game 2 Tavo even got the crowd going by continiously using the Pangolier taunt, which got a huge roar from the crowd each time he did it.




The introduction of the South American Regional qualifiers for every event was met with scorn by some, but Pain Gaming's performance here in Birmingham should have convinced even them it of its value. For Fnatic the Birmingham Major has been rough but dotted with enough good performances that they shouldn't be too disheartened heading into the SEA Regionals for TI8.