The British casting duo Nomad and MoFarah made their grand debut at the EPICENTER XL Major but it wasn't all plain sailing. The duo chatted to us about dealing with feedback, their big debut, and what RedeYe told them in his pep talk. The British duo who were two of the winners of EPICENTER's casting competition made their LAN debut at the EPICENTER XL Major last week. Nomad began casting back in 2012 but it wasn't until the summer of 2016 that he would get his first paid gig casting the ProDota Cup on Azubu and then started casting the joinDOTA League.

MoFarah on the other hand was a late bloomer, and did not start casting until a few months ago, teaming up with Nomad to cast together from the U.K. MoFarah suffered a serious medical condition for the last 2 years that left him unable to walk, and as a result he invested more time into dota and later casting. Fortunately for the Brit his health improved in 2018, allowing him to travel to EPICENTER to attend his first DPC event.

joinDOTA caught up with the duo at the EPICENTER XL Major for a chat about their debut, and the now infamous opening cast at the main event.



Malystryx: Let's start with the guy Reddit was adamant

was talking too loud

… What was your initial reaction to the feedback?





MoFarah: (laughs) We've been pretty active to keep in touch with the community. Yes there may be mindless comments but there's been a lot of decent feedback for Epicenter, from the opens to the closed qualifiers and finally to here, the main event.

It was such a big game and when I'd finished the cast I realised I'd done something really stupid, the crowd was loud and they were telling us to get louder (Malystryx: Who was telling you to get louder?). Before the game the production team said we needed to raise our voices a little bit. That combined with the hype of the game, I kind of overdid it a little bit.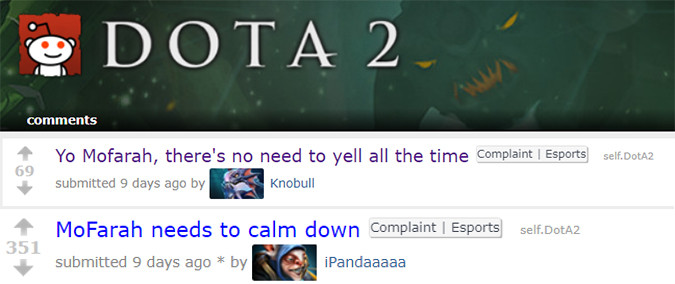 Malystryx: How do you feel Nomad? You got off easy, everyone was going after MoFarah.
Nomad: (laughs) There were a few things floating around about me as well, I think we did well to check feedback. A lot of commentators recommended us not to read feedback between games, but we were doing it a lot of the time because we honestly just want to improve.

We came into this tournament knowing we're not going to be the best casters but we wanted to be the most improved casters. I hope we achieved it. It was a little bit disappointing after our first game on the main stage, we read the threads and got some messages from friends, and we worked through it together. I think we pulled it together for game 2.
MoFarah: Yeah, game 2 was a lot better. Although it's difficult to change people's minds after you have a bad game 1, but we tried. I Knew after game 1 I had let the occasion get to me a little bit.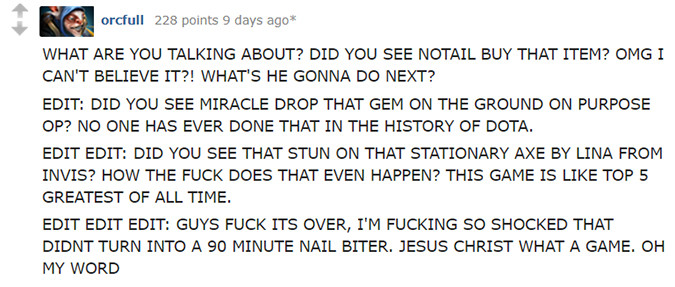 The top voted comment on the
MoFarah thread
Malystryx: Who out of the other talent at EPICENTER gave you the most pointers?
Nomad: RedeYe for sure. On our day off RedeYe offered to sit down and go through everything and give us some feedback, help us out. He gave us some exercises to do which were super useful.

RedeYe said to vary our vocabulary, listen to our own casts to see which words we repeat a lot, and then write them down. Then whip out a thesaurus and write down alternative words for us to use. I can't share anything more from our RedeYe pep talk (laughs).
MoFarah: Yea, I also want to give a shout out to Kyle because after our first series and all the comments we had on Reddit he came up to us and said 'that happened to me after my first series. Don't let it get to you just focus and carry on improving'. Sometimes after you know you've had a bad cast you really sort of close in on yourself and to have someone like that come up and give encouragement, it was really nice, i really needed that.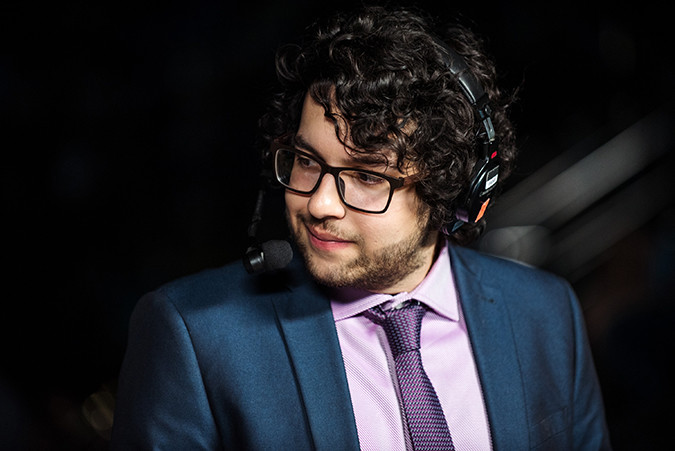 Nomad made his DPC debut at the EPICENTER XL Major after winning a casting competition organised by EPICENTER (
Source
)
Malystryx: You're fresh meat in the DPC casting scene, do you think there are enough opportunities for new casters to break into the top?
Nomad: I'd have to say not really. Although Galaxy Battles and Dreamleague are both really good, one of them got Bkop involved, the other got KillerPigeon involved for their first casts, both were kind of last minute invites. But I think events like those and EPICENTER are a big step in the right direction. Obviously there are some good and bad things about this approach which the community thoroughly pointed out.
MoFarah: If anything EPICENTER has revealed just how big the difference can be between the tier 1 and tier 2 casters, and we need to do something to bridge that gap. Whether it's doing more caster competitions like EPICENTER, or perhaps pairing people up together, so you have one experienced person with one less experienced.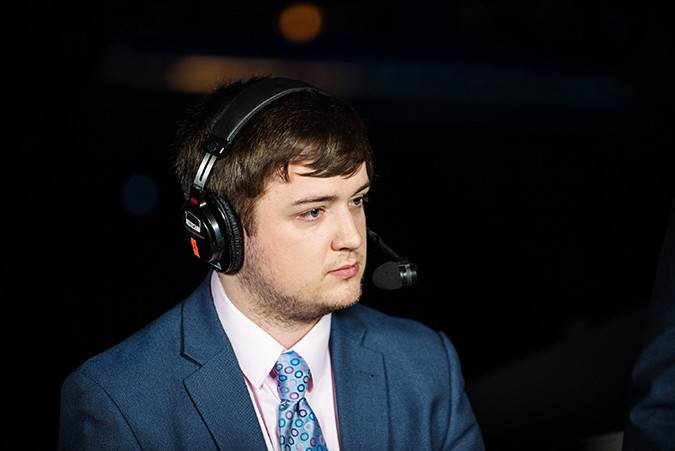 Mo Farah only began casting a few months ago, teaming up with Nomad for the ESL One Birmingham and EPICENTER Major Qualifiers
Malystryx: Taking a page from 7Mad's book about not inviting tier 1 teams to Minors, what about if Minors were primarily tier 2 talent. Would that be a good idea?
Nomad: Yea it's hard because there would be a conflict of interest, tournament organisers want to attract big sponsorships to bring in more money, and they need tier 1 talent to bring in viewership. What could be a good idea is to have more competitions similar to EPICENTER but with a panel of judges not all affiliated with the tournament, perhaps a pro caster or two, an ex-pro, and then perhaps 1 person from the tournament itself.

The judges would watch the casts discuss and then tell the tournament organiser which new casters were really convincing. Casters got Talent? It's impossible to be completely neutral but I think this system could be great for bringing in new casters to Minors.
How do you feel about new blood casting DPC events?