We are happy to announce that Bigpoint together with joinDOTA will host a new monthly tournament series which will go under the name of Bigpoint Battle! The 2,000 € per month tournament will be a mixed invite and open qualifier online event which will feature 16 teams battling it out over two days to see who will be crowned victors for each month.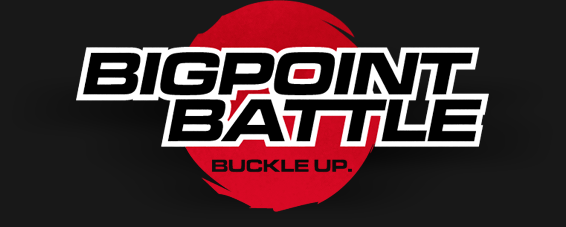 About Bigpoint
Bigpoint is a German award-winning video game developer, focusing on browser based games since 2002. They are the leading European online games publisher, and it is a great honour for us to be working alongside them to bring you the Bigpoint Battle every month.
A word from Bigpoint
- Khaled Helioui, Chief Games Officer at Bigpoint
Dota brought a whole new genre for gamers around the world to compete in. Dota 2 is one of the key titles in electronic sports and inspires millions of players to improve their skills by competing in intense tournaments and we are proud to be sponsoring such competitions. Competitive gaming has always been a key focus for Bigpoint and this is why we have been increasingly pushing PvP gameplay and events in our games, notably in Battlestar Galactica Online, Piratestorm and most recently Drakensang Online.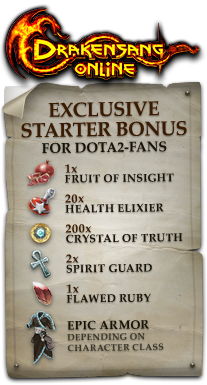 Tournament Format
Eight teams will be invited to each month's tournament, and these may change from month to month. The second eight teams will qualify through a best-of-one single elimination open qualifier bracket, which will have room for a total of up to
512 teams
. Sign-up for the first qualifier will open today, with the qualifier games to be played later this week, from
Thursday to Friday, the 21st and 22nd of February
.
The monthly tournament itself will be held Saturday to Sunday, directly following the qualifiers. This month this will be the
23rd and 24th of February
. Teams will be seeded into a single elimination bracket, with each match-up being a best-of-three series with exception of the monthly grand finals, which will be a best-of-five series.
The tournament will run once a month every month, each time with the same format and prizepool. The invited teams for the first monthly tournament will be announced prior to the competition, and is open for revision for subsequent competitions.
A Starter Bonus for Bigpoint games
Alongside the tournament Bigpoint are handing out free items for Dota 2 fans who register for their games which are promoted via the banners on the tournament site. For the kick-off, the game in question will be
Drakensang Online
, an epic browser-based fantasy MMORPG and recent winner of the 2012 RPC Fantasy Award for "Best Mobile/Browsergame".
Coverage
Coverage in English will be provided by our very own
Toby 'TobiWan' Dawson
as well as our newly recruited
Christian 'Epi' Czech
alongside all other streamers who are interested in broadcasting the matches.
Prizes
1,500 EUR500 EUR
We thank Bigpoint as a great supporter of the Dota 2 scene and look forward to bringing you an exciting tournament series this year!
Just go over to
www.bigpoint-battle.com
to register and sign-up your team!