Who would YOU say are the four MOST influential players of all time? #Dota2Struck4.

Here are Malystryx's picks... Do you agree?
We've had #GameStruck4, now it's time for... #Dota2Struck4!


The hashtag #GameStruck4 and #FilmStruck4 have been trending on Twitter recently, where people name the most influential games or films in their lives. The concept made me think, what if we had #Dota2Struck4, which players would be deemed the most influential or impactful on the scene. After a little thought I've nailed who I think the #Dota2Struck4 would be, and here's why...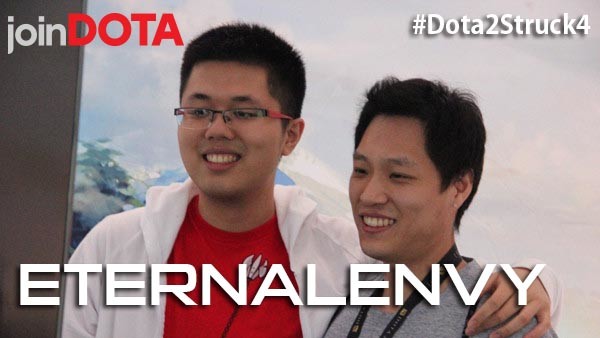 EternalEnvy - My #Dota2Struck4


Now in terms of results
Jacky 'EternaLEnVy' Mao may not have won a TI but he did win a Major with
Team Secret. However, EternalEnvy's biggest contribution to the Dota world in my opinion has been as a spokesperson for professional gamers. The manner in which EternalEnvy expressed his thoughts could have perhaps been less explicit but... if you cast your mind back to when EternalEnvy started his blogs, he was the only player to really come forward and share with the public some of the concerns himself and possibly players around him had.

His first blog was in 2014 entitled My Perspective on Dota 2 and laid out issues he had with the state of Dota at the time, a time where players and fans felt there was perhaps "too much" Dota. EternalEnvy also called out tournament organisers for providing poor conditions for players and said that commentators in the scene were unprofessional, asking them to try harder to be more objective in their casts. Both of these points sparked a reaction and a healthy debate within the community, and almost all the blogs really highlighted an unspoken issue with the scene at the time.

Poor tournament conditions have been a recurring theme in EternalEnvy's blogs, and although he openly admitted in his blogs that were not written in a professional manner, they have had a lasting impact on the scene, both as a trigger for change as well as a catalyst for discussion. For all the jokes about 50/50 EE or about questionable decisions in game, EternalEnvy has done a lot for the game in general in his own unique way. He also most likely gave other players the courage to speak what's on their mind, in particular after his blog revealing unresolved issues with Team Secret.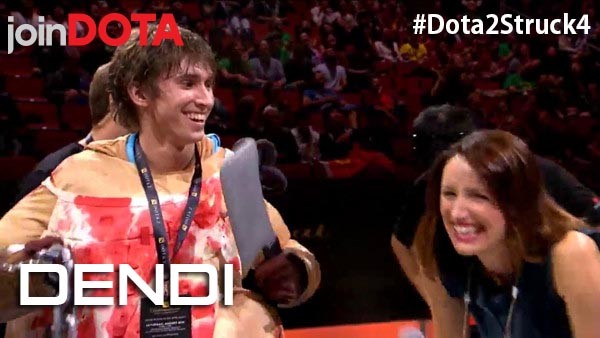 Dendi - My #Dota2Struck4


When it comes to thinking of an ambassador for the game of Dota, there is nobody better suited than
Danil 'Dendi' Ishutin. Not only was Dendi a teenager star from Dota 1 but he was also the winner of the first-ever International. The success of Na'Vi in the first 2 or 3 years of Dota as well as his appearance in Valve's Free to Play documentary have made him undoubtably the poster boy of Dota.

From personal experience I've always been amazed by Dendi, especially with how he deals with press and media work in general. While other players' mood to media work depends heavily on their results, Dendi will do media work regardless of if Na'Vi had just had an emphatic victory or a crushing defeat. In that way he is much more akin to a traditional sports star than his peers. Dendi has appeared in a Pudge outfit to entertain fans in the All-Star match at TI5 and gone head-to-head on stage to humbly be defeated by the OpenAI Bot at TI7, despite not even qualifying for the event. It's crazy to think Dendi joined Na'Vi in December 2010, before Valve even released Dota 2, and he still probably remains the most recognisable Dota player in the world.

In terms of professionalism, Dendi is the yardstick by which other Dota 2 players should be measured, in particular with how much effort he makes to give back to the community which made him a star. His positivity is contagious and genuine, and in a high-pressure environment where many players are keen to complain, he is often the breath of fresh air we need to remember why we love this game.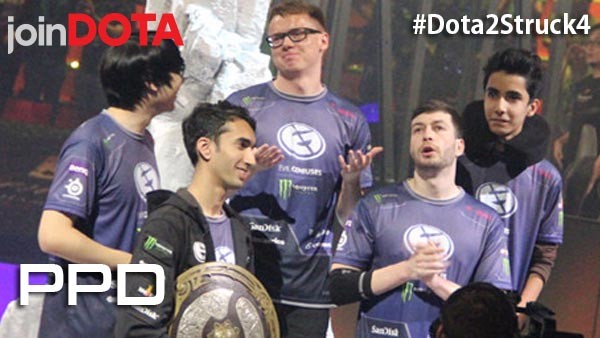 PPD- My #Dota2Struck4


In comparion to EternalEnvy and Dendi, PPD is quite a complicated character in the Dota sphere, but one whose impact in my opinion is underrated. PPD joined the Dota scene late from Heroes of Newerth but within a year was leading a team boasting the likes of
Artour 'Arteezy' Babaev and
Ludwig 'zai' Wåhlberg. He is also probably one of the most iconic TI winning captains of all time.

One other important aspect of PPD is he is willing to be the villain, most of the time by his own design. For those who believe PPD is as salty in reality, you will find yourselves sorely disappointed, and he himself has even stated his persona in the Dota world is a mix of fiction and reality. However, PPD is a player who knows what makes a good story, what makes people talk, what makes people react. He does not "just" play the game but he is part of the community, which can not be said for all players. His PPD vlogs during his time with Evil Geniuses were exceptionally well received as was his Peter Dager podcast, may it R.I.P.

PPD's actions and words have led to the creation of so many incredible storylines over his tenure with Evil Geniuses. I challenge you to think of a more memorable Dota 2 tweet than "One less ego, one more championship", which PPD tweeted out after winning DAC2015 following the sudden departure of Zai and Arteezy to Team Secret. PPD has made the professional scene more vibrant and infinitely more memorable. I for one appreciate all that the Salt Lord has done for Dota.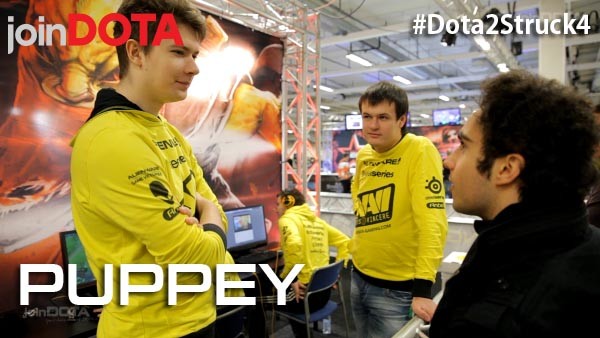 Puppey - My #Dota2Struck4


Another member of the iconic Na'Vi roster is
Clement 'Puppey' Ivanov, and he is my final #DotaStruck4 pick. A TI winner and Major winner, Puppey has continued to achieve success through countless patches and rosters. Not only was Puppey part of the golden age of Na'Vi but he was also able to replicate that success with a team of his own creation, Team Secret. Now the first iteration of Team Secret may have been an all-star team but subsequent rosters were not. However, Puppey made them stars, and for me that is far more impactful than his glory days in Na'Vi.

Puppey has been able to take players who have struggled in other teams or who were in a slump such as EternalEnvy, MP, FATA, Misery, PieLieDie and W33haa and turn them into winners. Puppey much like PPD is able to match the player to the role, and it's this eye for talent that has allowed him to build several successful Team Secret rosters which have injected the top flight scene with new blood. When he picked up W33haa and Ace, both were considered gambles by the public but both turned out to be remarkable decisions.

Khezu, Yapzor, MidOne, Ace, W33haa these were all players who had ability but Puppey truly brought them into the spotlight, and for me this is Puppey's greatest contribution. He has not rested on his laurels but consistently rebuilt incredible teams to allow him to stay on top essentially since the beginning of Dota 2. The longevity of Puppey's success is unrivalled, and for that he deserves to be respected.

----------------

So that's my #Dota2Struck4. There are obviously great argument for other players and I'd be interested to hear which four players you would pick. The criteria is they should have made the most impact on Dota2. How you define impact is purely up to you.

Feel free to use the hashtag #Dota2Struck4 on Twitter, hopefully we can get a trend going so people can share their picks!