The now seemingly annual Dota 2 Asia Championships has come and gone again. This year's event was just as big as the last two, and an important landmark on this year's Dota Pro Circuit. Here are a few key things that happened over the past couple of weeks.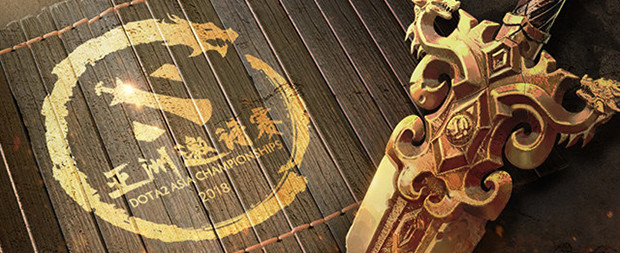 RIP Streak 21.05.2017-06.04.2018
Team Liquid had one hell of a streak broken at DAC. The TI7 champions had already been on quite a roll when they took on Seattle last year - they won Starladder | i-League Invitational #2 on May 21st, 2017 and proceeded to win the next four events, too. That included TI7 and the first StarLadder Minor in October. Their first non-win came at ESL One Hamburg 2017, where they came 3rd-4th.

All season long, they've kept up the momentum. They've won a few events here and there but even when they don't they've consistently finished Top 4. The streak was finally broken with a 5th-6th finish at DAC. That's not even to say that a 5th-6th is a poor finish, but their run has been so astounding that even this minor drop is notable. They've taken DPC points in every event they've attended - now with one exception.

Even so, Liquid's season has been one of - if not the - best in the history of Dota 2. They're in the best position any team since
Natus Vincere has been in to win a second TI. Only time will tell.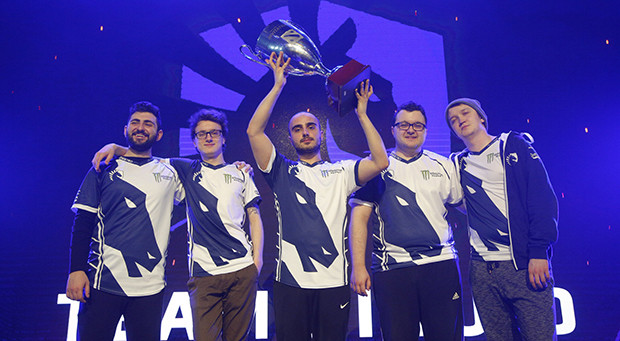 The first win of the streak. Source: StarLadder
Southeast Asian Dota made history


Southeast Asian Dota 2 has had many shining star moments over the years but, until this event, a SEA team had never played in a Major Grand Final. The closest a SEA team has come to a TI Grand Final was when Chai 'Mushi' Yee Fung's Malaysian team Orange Esports took 3rd place at The International 2013 after a legendary lower bracket run.

Over the years, Mushi has fought to reach those heights again but never quite made it. Both Mushi's Fnatic and TNC Predator finished Top 8 at The International 2016. 2017 was the first year that Mushi missed The International since his first in 2012, and the strongest SEA finish was 9th-12th for TNC.

Now, Mushi seems to have finally found a roster that works. They had a strong start to the season, but stumbled significantly in recent months. DAC was their fiery rebirth. They lost just one of their single-game series (against Virtus.pro) before heading into the playoffs, where they never dropped to the lower bracket before taking on PSG.LGD in an epic 3-2 Grand Final.

Thanks to all my fans who had watched and supporting us every now and then. With your supports and energies, we can win. SEA DOTO ! pic.twitter.com/DSMrXiicKy— Mushi (@Mushi_Chai) April 8, 2018


In addition to Mineski's triumph, their fellow Southeast Asians on TNC also did very well at this event. They ended up in a five-way tie for first place in the group stage, took games off Virtus.pro and Vici Gaming and even eliminated Team Liquid in a single-game lower bracket series. They also secured a few DPC points thanks to their fourth place finish, meaning two of the four teams awarded points at DAC were from SEA.


22 unpicked heroes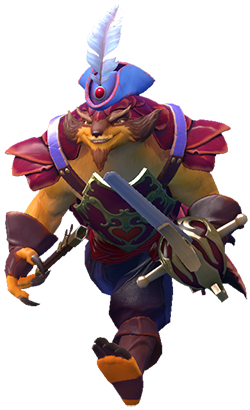 It doesn't feel like such a long time ago that we were celebrating how many heroes went unpicked at event after event but, these days, even at an event as long as DAC, we barely get close to using the full roster. Even a hero like Ogre Magi, who was once one of the most valued support picks overall, has been completely ignored. What's up with that? We've got a theory:

Fortnightly patches. It's pretty difficult to get the hang of a patch when there's new spanners being thrown in the works every two weeks. On the flip-side, we get to see some pretty interesting tournament-based metas evolving live on the spot. For players, this isn't ideal. Imagine bootcamping for an event, then flying half the world away only to find out that Valve have added a new hero to the pool the day you land. This happened at DAC, and arguably it was the team that coped best with Pangolier being added to Captains Mode won the whole thing.

That's not to say that any significant percent of Mineski's win can be attributed to iceiceice's Pangolier, but it certainly had an effect. Pangolier was picked ten times at DAC but won only three times. Mineski picked him in three games and had two of those wins.

We'll take a closer look at Pangolier's first LAN performance in another article soon, keep an eye out for it!

Thank you Dota fans. We hope you all enjoyed the Dota 2 Asia Championships.Dota is a set of beliefs, a way of life, a timeless battlefield. We hope #DAC2018 did its part in bringing us all a bit closer together in our mutual love for this beautiful game. pic.twitter.com/nWAvUjMdgX— Perfect World_DOTA2 (@PWRD_DOTA2) April 8, 2018