Virtus.pro are obviously in no mood to leave any DPC points for the rest of the world. They've fought their way through a single-game series against Vici Gaming and an intense best-of-three versus TNC Predator to advance to tomorrow's lower bracket final.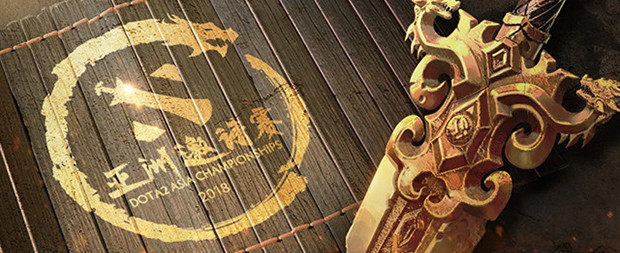 Virtus.pro had an early start to the day with the first series of the day, a single-game series against Vici Gaming. They pulled out a classic single-game cheesy last-pick - Broodmother for Roman 'RAMZEs' Kushnarev. Vici Gaming had very few answers for the spider. They sent Yang 'Eleven' Wei Ren's Batrider to the midlane against her but as we've seen in other matches, Batrider becomes easy Brood food once his Firefly is on cooldown.

Despite the overwhelming push from VP's Broodmother, Death Prophet and Pugna, Vici Gaming held out for quite some time. Still, the game was slowly and steadily overtaken by Virtus.pro. The win put Virtus.pro in the final match of the day - the first best-of-three of the lower bracket. Vici Gaming were eliminated, meaning just one Chinese team remains on the field.


A near thing against TNC


On paper, these two teams are not on the same level. When they faced each other on stage, TNC came out swinging and showed us once again that they can tangle with the big dogs. If anyone is still unconvinced that TNC are a very strong team, they're living in the past.

Virtus.pro would have liked to group up and fight with their Game 1 draft but TNC didn't let them. Samson E. 'SamH' Hidalgo's Nightstalker used his mobility to force Virtus.pro to pay attention to him, all the while making space for Marc Polo Luis 'Raven' Fausto's Luna to farm. A few skirmishes that went their way around the 26-minute mark put them in the lead and from that point forward they gave up just one more kill over the course of the rest of the game. The pace allowed TNC to take the win after racking up a 20k net worth lead without a single Tier 3 tower lost.

Of course, Virtus.pro aren't the team with the most DPC points for no reason. They adjusted to TNC's drafts with a Doom pick, who built a Pipe of Insight and turned out to be a very effective pick against a very magic-damage focused draft from TNC. Sam H's signature Sand King was shut down by a very aggressive safe lane duo of Aleksey 'Solo' Berezin's Lion and Roman 'RAMZEs' Kushnarev's Troll Warlord, while the other lanes simply broke even.

With such a good lane, Ramzes' Troll quickly balled out of control. The game lasted 43 minutes and was packed with action, but Virtus.pro were 100% in the driver's seat. Just before the end of the gamem they held an insurmountable 40k net worth lead. They secured Mega Creeps but were repelled from TNC's base. Knowing it was their only option, TNC charged down mid but were unable to force buybacks and lost their supports. Virtus.pro quickly returned to finish them off.



TNC stayed with their comfort picks for Game 3 while Virtus.pro returned for the Doom pick, grabbed Solo's signature Razor and put Ramzes on Lifestealer. Things kept a fairly even keel until Ramzes got his 19-minute Radiance and became unkillable. The CIS carry felt no fear, diving deep into fights to tear through TNC's squishy cores. After another slow and steady climb into a unstoppable lategame machine, Virtus.pro finished off TNC in just under 45 minutes.

VP take it 2-1 over TNC, who fought hard and honorably but just fell short. #DAC2018 VP play on tomorrow against LGD to see who fights Mineski in the GF. pic.twitter.com/kLEvdgyQe9— Perfect World_DOTA2 (@PWRD_DOTA2) April 6, 2018


With this win, Virtus.pro move on to the best-of-three lower bracket final against PSG.LGD. The winner of that series will advance to the Grand Final, where Mineski await their opponent.



Header photo source: Perfect World