Every year the The International champions get some shiny rings as a result of their victory: the TI rings. Team Liquid's trinkets donÄt seem to be from Valve, but still look pretty good on Kuro S. 'KuroKy' Takhasomi, Ivan 'MinD_ContRoL' Borislavov & and their team mates. Like the dinner for one, there is a tradition in Dota 2 many of you will already know. The TI champions get a ring as a shiny little prestige reward for winning the by far biggest esports tournament in the world.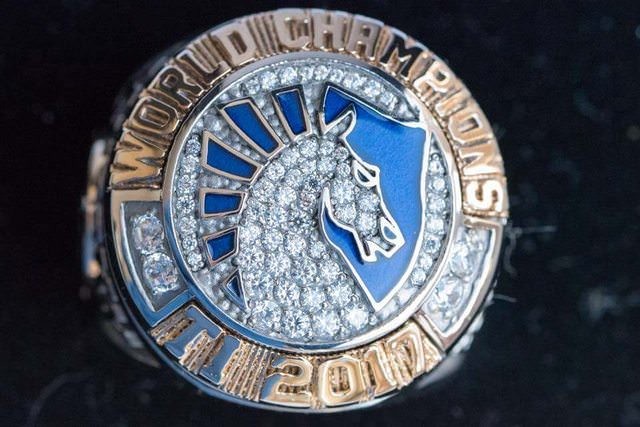 It seems like Team Liquid's players could not even wait until TI8 to get their rings. Today they announced the arrival of championship rings and they could be straight out of a Disney story.



Even though the rings are pretty, it is important to note they apparently dont come from Valve. As it seems, aXiomatic Gaming (which owns Team Liquid) produced the rings for the players to thank them for their dedication and championship title. In the past there were also rings for the other TI winners, but they were not nearly as shiny as Team Liquid's examples.



With those rings handed out at the TI-Events, Team Liquid will have two trinkets for their glorious win at TI7. Currently only the squad of Virtus.pro is already qualified for the upcoming TI8.