The captain and drafter of
compLexity Gaming,
Kyle 'Kyle' Freedman has been removed from the team due to severe personality conflicts according to the organisation's management.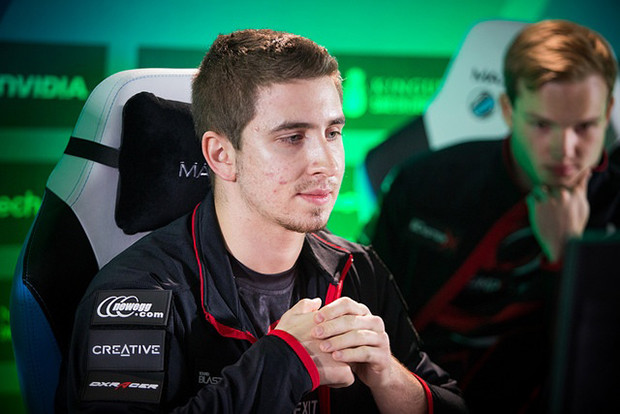 "Probably the hardest thing I've ever done in my esports career" - CoL.Beef on removing Kyle
The reason for the removal according to the announcement is the Dota 2 team's "unanimous opinion that the personality conflicts within the team were too severe to continue", and that the management made the decision to "step in a different direction".

CompLexity's General Manager Kyle "Beef" Bautista said in the official statement that removing Kyle was "probably the hardest thing I've ever done in my esports career". Beef was responsible for bringing Kyle over from Heroes of Newerth and convinced him to join the organisation in 2014 to build up their Dota 2 team.

Kyle leaves coL after 879 matches, #3 highest number of appearances for an NA org
During his time in the team Kyle led compLexity to several impressive results, such as 4th place at EPICENTER2016 and top 6 at the Shanghai Major. Only SumaiL and Fear have played more games for an NA American org than Kyle, who competed in 879 matches since joining coL in August 2014.

CompLexity's Dota 2 roster is now left without a captain and with rosters already locked up until TI8, it means they will have to go through Open Qualifiers if they hope of attending TI8 in Vancouver at the end of August. CompLexity are currently ranked 14th on the Dota 2 Pro Circuit with 135 points.

The NA organisation's run in 2018 has not been ideal. CoL have competed in five different Pro Circuit events since the start of 2018 but placed outside of top 4 at all five, including a 13-16th finish at the ESL One Katowice Major and 9th-11th place at the Bucharest Major.


"Kyle's time with our organization has been one of determination and self sacrifice"

An extract from the official press release:





When in 2016 I informed Kyle and the Dota team that we were going to have to drop the team because we were unable to generate enough sponsor interest to support the division, Kyle stepped up once more. Rather than see his team dropped, he opted to not take salary and defer reimbursement of utilities for months in order to balance the scales as best as he could. His efforts paid off and we were able to keep the team.

Kyle's time with our organization has been one of determination and self sacrifice. He put others around him before himself and did what he thought gave the team the best chance to win. I am confident that if he finds the right group of players to surround himself with, Kyle will be a world champion in this game. His strategic mind, drive to compete, his tenacity, and his unwavering determination are simply too great to quit without accomplishing that goal.

It's a shame that it couldn't be with us." - Kyle "Beef" Bautista, coL General Manager

"During his time here, Kyle has bled Complexity black and red through and through. He is someone that steps up and does what he feels needs to be done if it is going to improve his team or the brand. After TI5 when Kyle was of the opinion that the team's best chance of success was playing out of a south Florida team house, our organization thought the cost and risk to be too high. Kyle put his money where his mouth was and paid the security deposit, taking that risk upon himself to do what he thought was best for the team.

CoL did not issue any update on their roster and is still unsure whether Kyle's brother
Zakari 'ZfreeK' Freedman will remain on the team.

CoL Dota 2 roster

Linus 'Limmp' Blomdin

Rasmus 'Chessie' Blomdin

David 'Moo' Hull

Zakari 'ZfreeK' Freedman
????