WESG 2017 had most of its regional finals in 2017 but the Global Grand Final has only just been announced to be taking place March 13-18 in Haikou in the Hainan Province of China.



Unlike last year's chilly event in Changzhou near Shanghai, this year's finals have been taken to the tropical coast, to an odd-looking venue designed by a team that worked on the Beijing 2008 Olympics.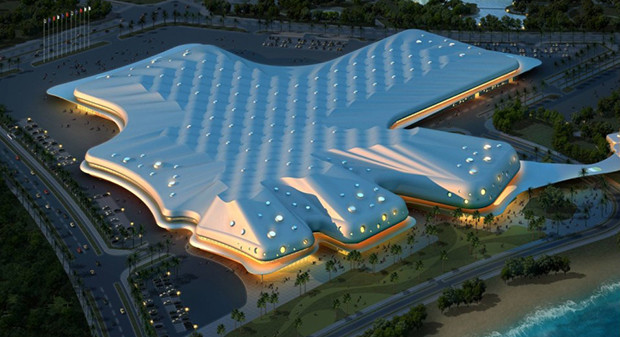 Hainan International Convention & Exhibition Center



Groups have also been revealed for the 32-team event. Eight groups of four teams each will play a round robin to determine the top two teams from each. Those sixteen teams will be divided into four groups for a second group stage, though WESG have not specified what the format will be for that. Finally, a single elimination playoff stage will determine the overall winner.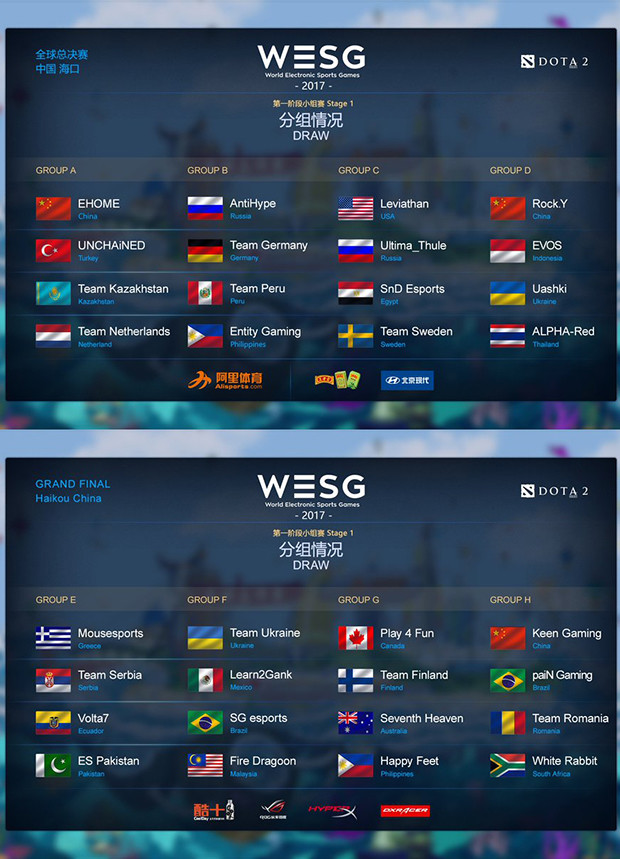 Image via WESG



If you're looking for someone to cheer for, plenty of these stacks contain familiar faces. Team Sweden is a mix of the current Alliance plus Janne 'Gorgc' Stefanovski and Joakim 'Akke' Akterhall. Team Ukraine is an all-star CIS squad featuring Roman 'Resolut1on' Fominok, Vladimir 'No[o]ne' Minenko, Ilya 'Lil' Ilyuk and more. Plus, if you're a fan of the old Greek mousesports roster, they're attending this event under that name despitedisbanding in December 2017.

Header photo source: WESG