Team Spirit have brought in
Sergey 'God' Bragin to fill the void left by the departure of
Igor 'ILTW' Filatov, reuniting the Russian with three of his former VP team-mates.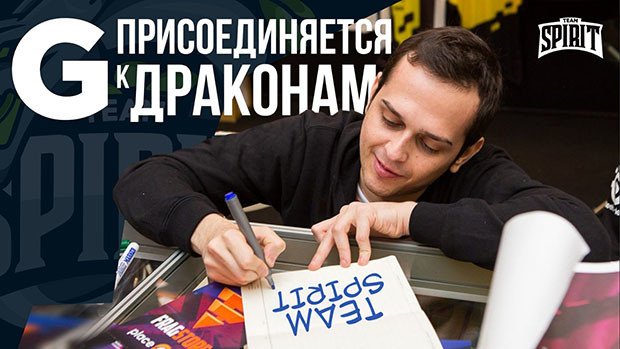 Team Spirit now have 4 of the 5 players from VP's 2015 roster

Team Spirit experiments in finding a new player to replace
Igor 'ILTW' Filatov have ended with them opting for a experienced player over an up and coming one. The player joining Team Spirit will be
Sergey 'God' Bragin, who will be reunited with
Olexandr 'DkPhobos' Kucherya,
Ilya 'Illidan Stormrage' Pivtsaev and
Artem 'fng' Barshack, all of whom were team-mates in VP's 2015 roster. The only player currently missing from that line-up is
Ilya 'Lil' Ilyuk. The 2015 VP roster placed top six at TI5 and 3rd at DreamLeague Season six.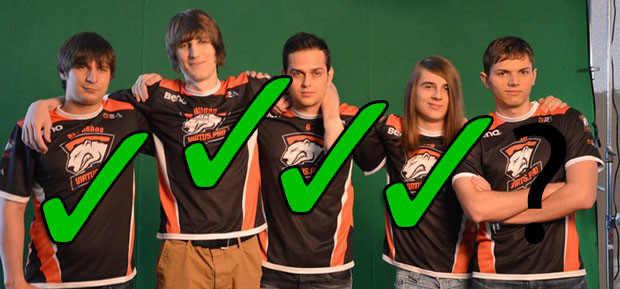 Team Spirit now houses 4 of the 5 players from VP's successful 2015 roster



Team Spirit said in their announcement that they believed it was the right choice considering God's ability, communication and compatibility with other players on the team. The two players not to make the cut were
Yaroslav 'Pikachu' Vasilenko and
Aibek 'Naive-' Tokayev, which Team Spirit said was down to lack of experience, but said they believe both players have a bright future.

After departing
Vega Squadron * at the end of last year, God took a short break only to return earlier this month as part of
Gambit Esports*. You can see the new line-up in action in today's EPICENTER XL Regional Qualifiers.


Team Spirit break the roster lock but it is unlikely to change much
The decision to bring in a new player may break the roster lock, but for Team Spirit that is unlikely to change much considering they currently have 0 DPC Points and are unlikely to reach top 8 given the current leaderboards. The CIS team have not been involved in any Pro Circuit events, although they should have been.

Team Spirit qualified for the Galaxy Battles II Major only to then witness Valve remove its Major status earlier this year, a heavy blow considering it was the only Pro Circuit event they managed to qualify for. The CIS team has faced stiff opposition in their region from the likes of
Virtus.pro,
Natus Vincere,
Vega Squadron * and
Team Empire, but have come close to qualifying, placing top 3 in the majority of the CIS Regionals.

Team Spirit roster

Ilya 'Illidan Stormrage' Pivtsaev

Sergey 'God' Bragin

Olexandr 'DkPhobos' Kucherya

Malthe 'Biver' Winther

Artem 'fng' Barshack