We're less than two days away from the start of ESL One Katowice 2018, the next Major on the Pro Circuit. It will be a six-day event with sixteen squads all battling to the top, so it's time to get acquainted with the teams competing.



First up, let's get an overview of the teams:


Virtus.pro
Solo
RodjER
No[o]ne
9pasha
RAMZEs
Direct Invite
Team Secret
Puppey
MidOne
YapzOr
Fata
Ace
Direct Invite
Team Liquid
KuroKy
Matumbaman
MinD_ContRoL
Miracle-
Gh
Direct Invite
Newbee
Kaka
kpii
Sccc
Moogy
Faith
Direct Invite
Evil Geniuses
Cr1t-
Fear
SumaiL
rASmus
Arteezy
Direct Invite
Mineski
ninjaboogie
Mushi
Moon
iceiceice
Jabz
Direct Invite
Vici Gaming
Ori
Eleven
Fenrir
LaNm
Eurus
Direct Invite
Natus Vincere
Dendi
GeneRaL
LeBronDota
Lil
Crystallize
Direct Invite
OpTic Gaming
Pajkatt
CCnC
zai
33
ppd
NA Last Chance
Fnatic
Universe
DJ
pieliedie
Abed
EternaLEnVy
SEA Qualifier
Team Kinguin*
Nisha
eL lisasH
Exotic Deer
kacor
Patos
EU Qualifier
OG
Fly
BigDaddyN0tail
JerAx
s4
Resolut1on
EU Qualifier
PSG.LGD
Somnus
Ame
xNova
Yao
Fy
CN Qualifier
Effect
Afoninje
KingR
Maden
Cooman
Afterlife
CIS Qualifier
Infamous
kotaro
p4pita
stingeR
Scofield
Accel
SA Qualifier
compLexity Gaming
Kyle
ZfreeK
Moo
Limmp
Chessie NA Qualifier

ESL One Katowice is actually the first Major in this Pro Circuit to feature sixteen teams. Only one other Pro Circuit event since TI7 had this many teams - ESL One Genting 2018, which was a Minor. ESL have mostly kept the same format as Genting for Katowice, but where Genting had three days on the main stage, Katowice only has two.

Originally, ESL announced that the only main stage matches would be one of the quarterfinals, the semifinals and the Grand Final. After the community expressed disappointment about the schedule, ESL decided to include a third place decider match on the second day.

Otherwise, the format still consists of two groups of eight teams in double elimination brackets for the groupstage, then the winners of the two groups seeded directly into the semifinals and the second finalist and winner of the lower bracket seeded into the quarterfinals. Since one quarterfinal will be played on Friday, only five teams will make main-stage appearances in the Spodek Arena.


OG looking to extend their streak


OG are currently undefeated with a 37-2 game record in Pro Circuit matches since Captains Draft Season 4 back at the beginning of January. That streak has been entirely made up of qualifier games and Katowice will be their first LAN together as a full team in that time. Their first round opponent is
Vici Gaming, a team that seems well matched to OG's current level.

The two teams have faced off twice this season - once at the AMD Sapphire Dota Pit Minor, where VG won 2-1 - then at Captains Draft Season 4, where VG won 2-0. This time, OG will have just one game to come out on top so things could really go either way. If OG's momentum is anything to go by though, they could certainly be adding to that streak very soon.


Secret take on South America
Team Secret's worst result in somewhat recent history was a shocking 9th-16th place finish at The Kiev Major. After coming first overall in the group stage, they lost to
SG e-sports in the opening playoff round, finishing last in the single-elimination event.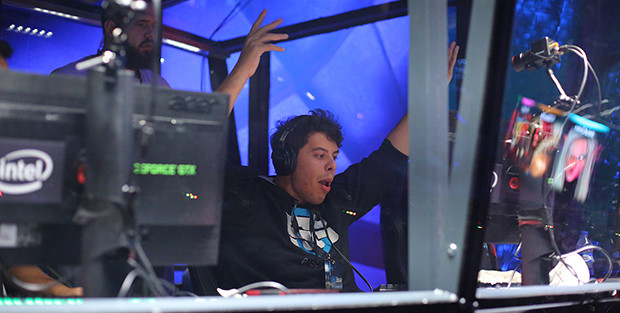 Photo source: PGL



Their Katowice opening round match isn't against any of the same players from that old SG roster, but it is against another South American opponent. Secret are obviously highly favoured in the matchup but as these are single-game series, InFamous could have some tricks up their sleeve. Just because Team Secret are the DPC leaders don't count this one out as the match least likely to end in an upset. We're waiting with bated breath to see how this one goes.


Evil Geniuses and LGD both with something to prove


It must be a bit rough being an Evil Genius. They've been at the top of their region for years, but fans will always find something to criticize and it's hard to ignore all the noise out there. Even after they swapped Sumail 'SumaiL' Syed Hassan to the offlane and switched out Saahil 'Universe' Arora for Rasmus 'rASmus' Fillipsen, they're still doing very well.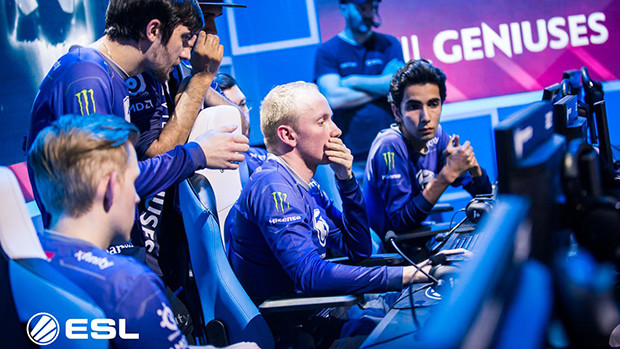 Photo Copyright: ESL



Katowice will be EG's fourth Pro Circuit event in 2018. They came Top 4 in two of those four already and they'll be expected to do very well here as well. They may need to prepare themselves to be lower bracket boys again though, as their opponent in the first round could be a tough one.
PSG.LGD have only squared up against EG once since TI7 - it was the semifinals of the PGL Open: Bucharest where LGD beat EG 2-0.

Winning this opening game will be very important to both teams as a loss puts them one more series loss away from elimination, but a win allows them the comfort of the upper bracket best-of-threes.


The Groups


If you're curious about how the groups are looking or what any of the other opening matchups are, you can click each group name below to reveal the full bracket.





Header Photo Copyright: ESL | Helena Kristiansson