Teams have arrived in Washington D.C. for Captains Draft Season 4 and they've been welcomed to the event by lovingly written welcome letters from SirActionSlacks himself.



The letters are based on much more serious welcome letters from ESL One Hamburg 2017 which gave a summary of that team's season so far and some words of encouragement for the upcoming event. In true Moonduck/Dota Cinema/SirActionSlacks style, the Captains Draft versions throw all that out the window, opting instead for the danker end of the spectrum.


Team Empire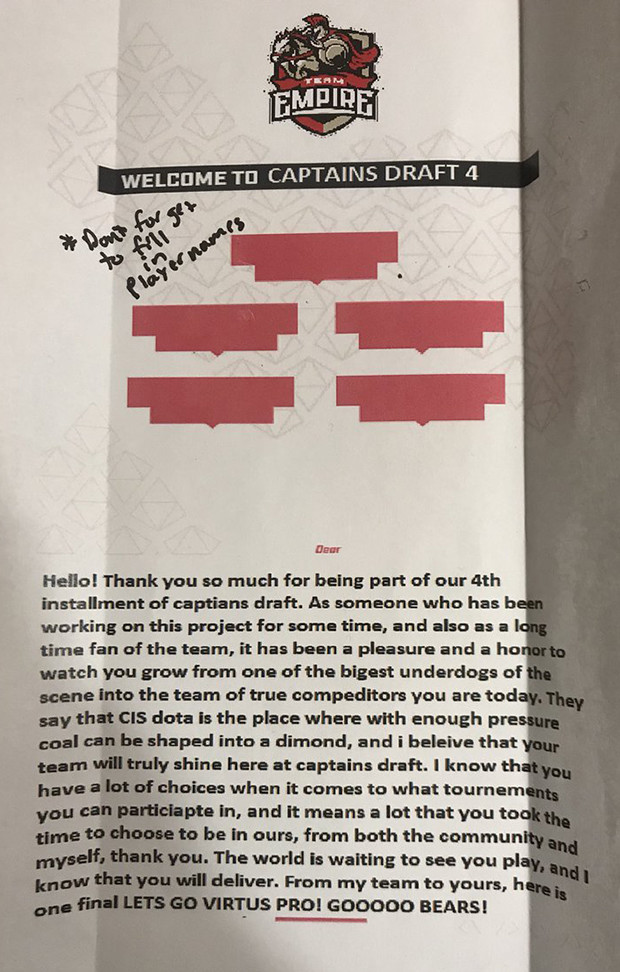 Source: Team Empire on Twitter
compLexity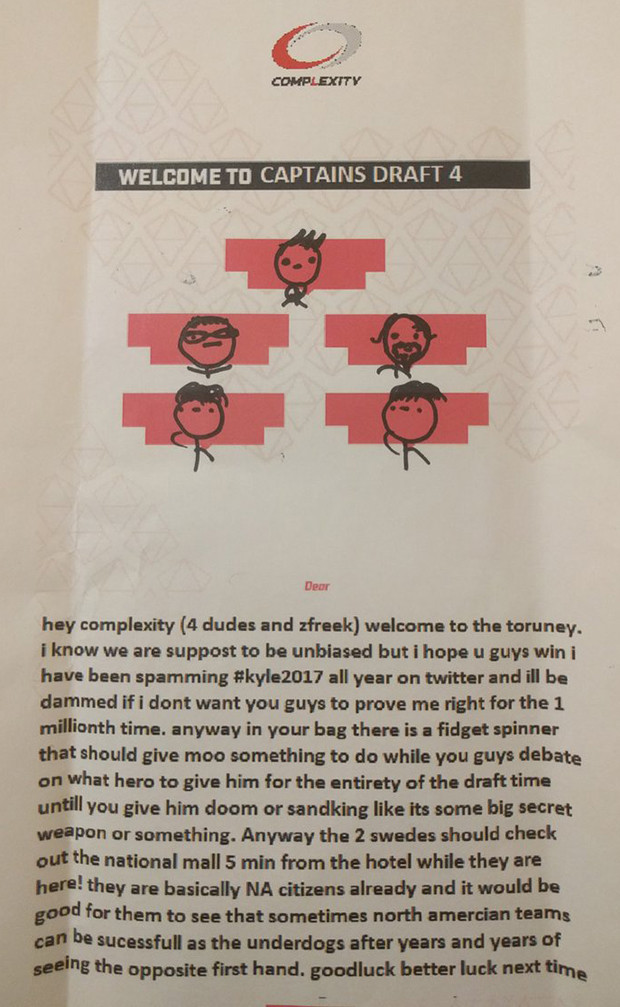 Source: compLexity on Twitter
Vici Gaming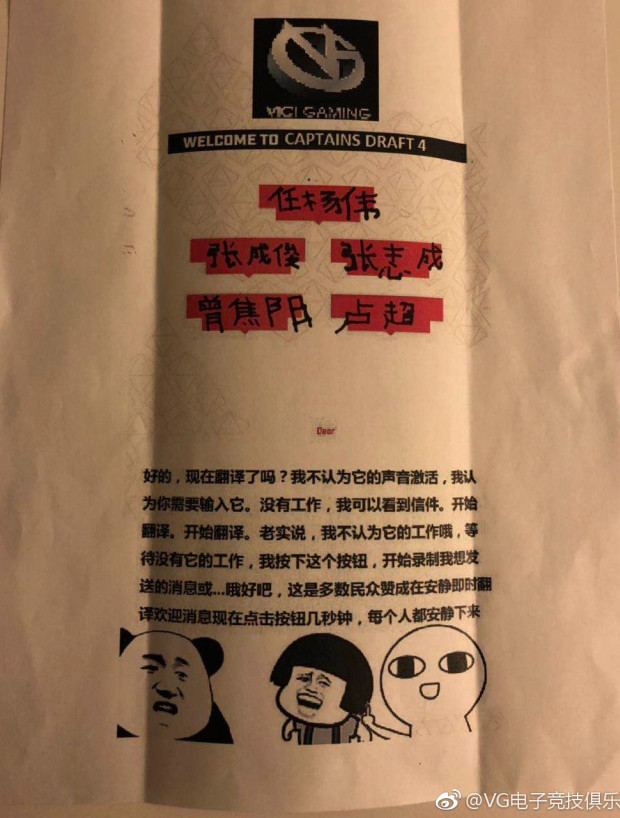 Source: VG on Weibo



This one was posted to reddit by /u/Ericzhr. A rough translation by /u/ethanolenvy reads:

"Ok, is it translated now? I don't think it is voice activated, I think you need to enter it. Not working, I can see the message. Starting translation. Starting translation. TBH, I don't think it works :o, wait no it works. I press this button. Start to record what I want to say or... ok... Most people agree that you need to press the button for a few sec when it is quiet. Everyone keep quiet."


Team Secret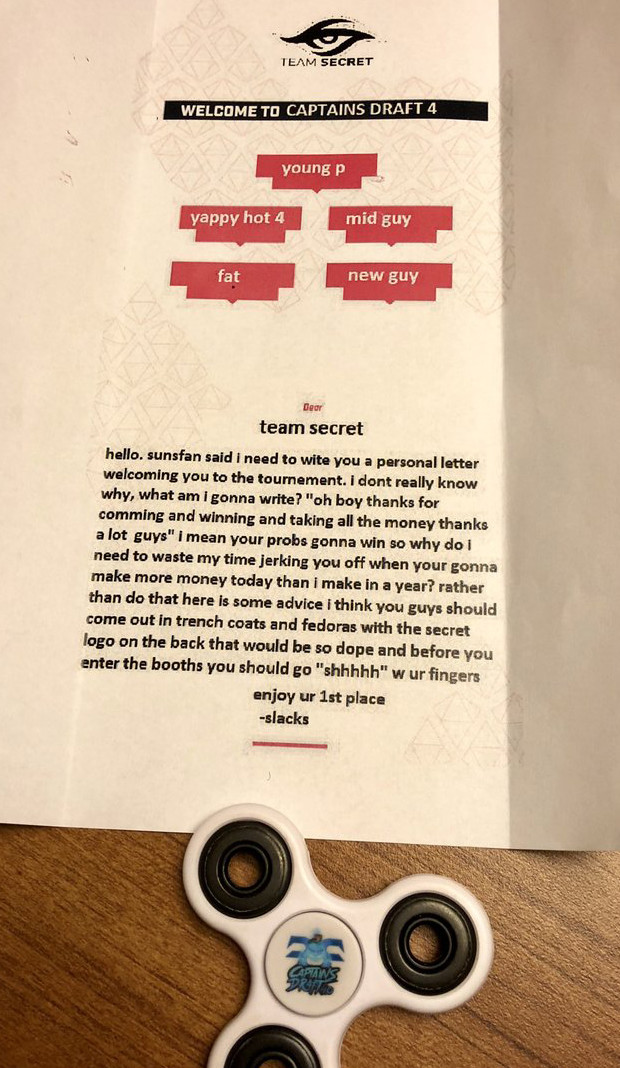 Source: Team Secret on Twitter
Pain Gaming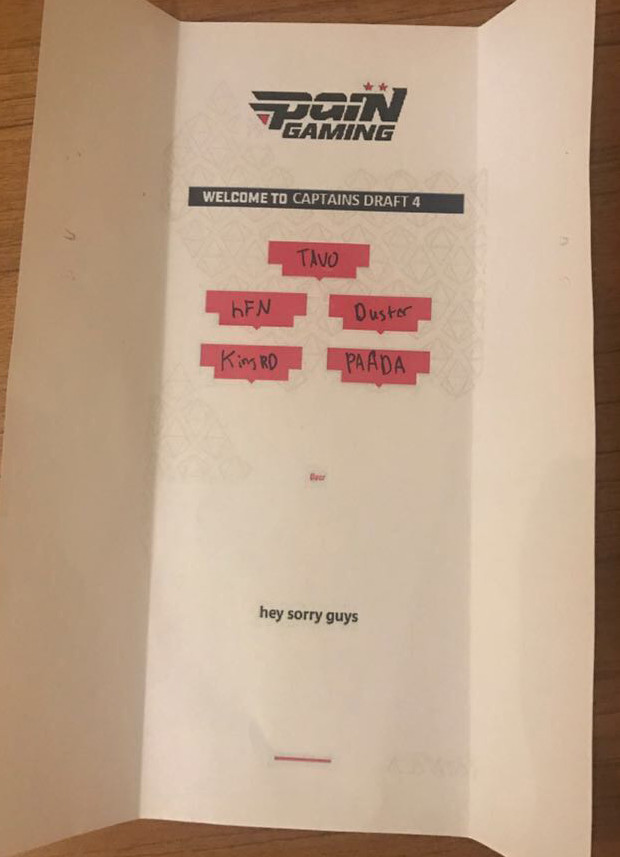 Source: Pain Gaming on Twitter
Evil Geniuses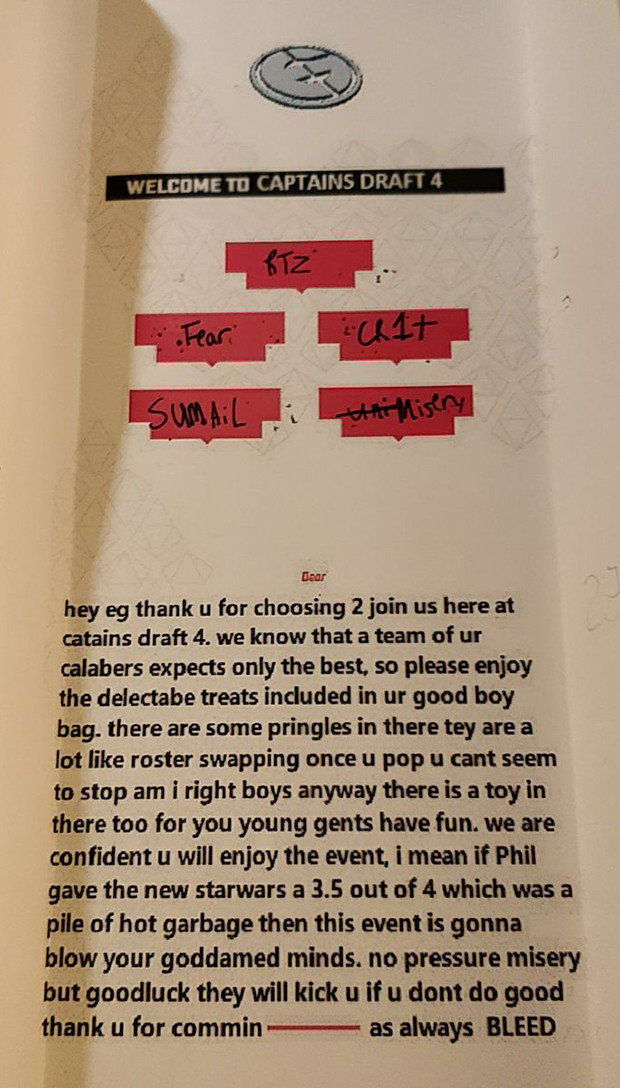 Source: Arteezy on Twitter
Mineski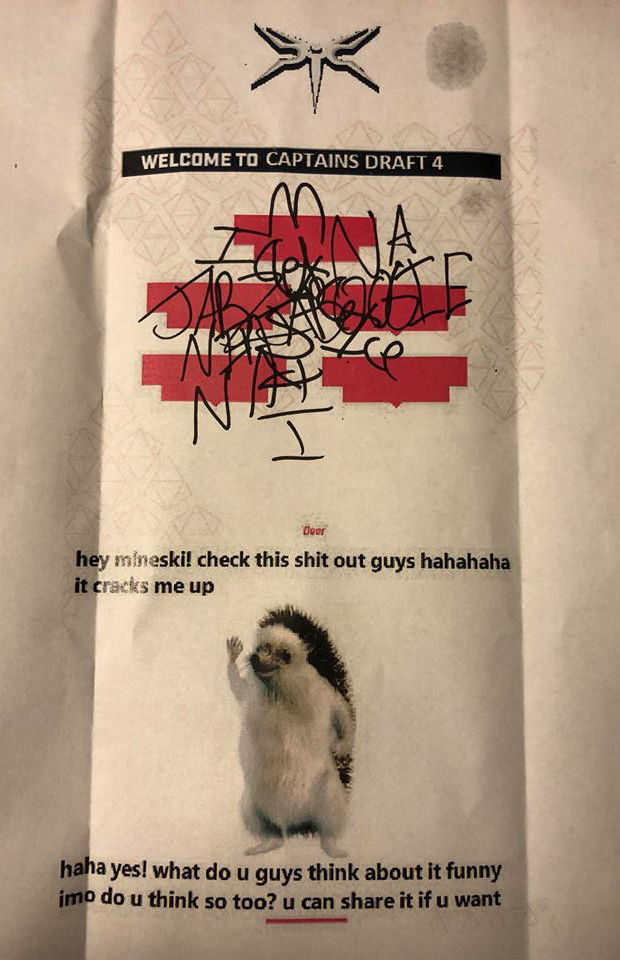 Source: Jabz on Facebook
OG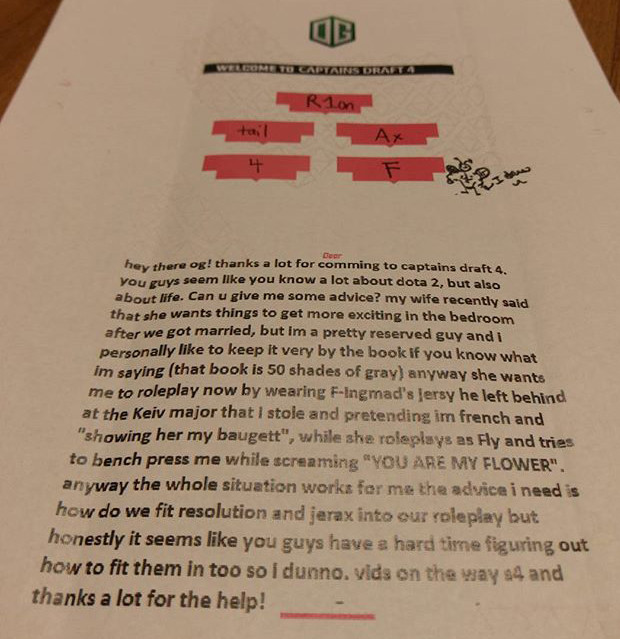 Source: Fly on Instagram