After previously hinting that
Martin 'Saksa' Sazdov would only stay with
OpTic Gaming for the remainder of the year, the support player has taken to Twitter to confirm that his time with the team is over. It was nice to play lans again,thanks to optic and i wish them luck in the future!— Saksa (@Saksadota) December 19, 2017


When OpTic announced the swap of Misery for Saksa, they were clear that he was not a permanent replacement. The announcement text called Saksa a "full time stand in" and said, "Following the start of the new-year, we will be pursuing all possible options for a permanent replacement to help us achieve our goals and expectations leading up to The International 2018."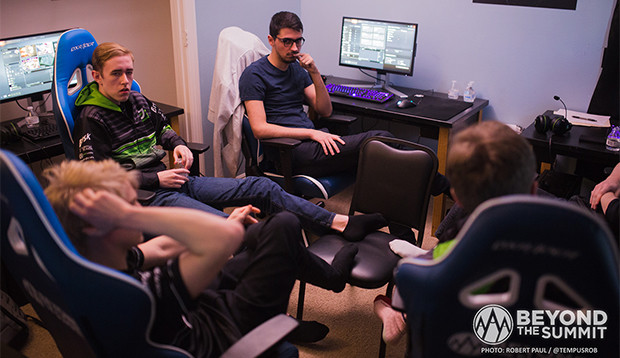 Saksa with OpTic at DOTA Summit 8
Photo credit: Beyond the Summit/Robert Paul



With no events remaining to play this year (OpTic are sitting out the ESL One Genting 2018 NA Qualifer), it's time for them to part ways. With Saksa on the team, they took 2nd place at ROG Masters 2017 and 6th-7th at DOTA Summit 8.

OpTic's current roster:

Per Anders 'Pajkatt' Olsson L.

Quinn 'CCnC' Callahan

Ludwig 'zai' Wåhlberg

Peter 'ppd' Dager