joinDOTA had the chance to sit down with
Keen Gaming's
Jin 'flyfly' Zhiyi after their elimination at ESL One Hamburg 2017 to chat about expectations versus reality for his squad at the event.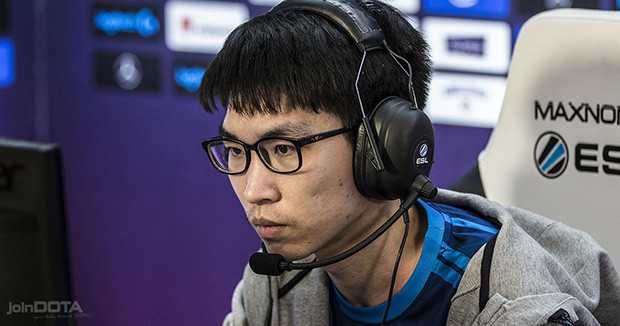 Zhizhizhi at the ESL One Hamburg Group Stage



A lot of people are comparing Keen to Wings Gaming because you're not well known young Chinese players. Have you heard these comparisons, does it put any pressure on you?



We didn't really have such a comparison in China, we are just treated like a B-team, that's how the fans treat us there. They just look at us like a new, up and coming team. I feel really happy to be here because overseas fans have been much more receptive to us than the Chinese fans. We've never heard our team being compared to Wings before, in China.

When you beat LGD in the ESL One Hamburg Qualifier, were Chinese fans mostly focused on LGD losing more than Keen winning?



When we played LGD and won, more fans were saying good things about us than flaming LGD. The focus was on us being the team to beat LGD.

What was it like to beat a huge team like LGD? Did you expect it?



We were extremely happy to beat LGD because during TI7 Qualifiers we got beaten up by LGD and then had to watch LGD go to TI and play, so it felt amazing. Before the games, it wasn't like we didn't think we could win, we thought we could probably beat them. It was like a revenge match for us.

Have you heard the English casters try (and fail) to pronounce your name?



'Zheezheezhee'? (laughs) I don't mind because it's almost like I have a new nickname.



What was the pressure like to have your first international LAN be a Major?



We just treated it as an opportunity to go overseas to compete, there wasn't extra pressure because it was a Major. For us, the focus was on being able to come here and compete and play against some of the better teams out there, to gain experience.

What were your expectations as a team coming into the event?



One of our goals was not to lose in a best-of-one. We didn't want to be the first team out. We're really happy with our results.

How did it feel to face up against Liquid in your final match?



We were really happy to play against Liquid because we felt like we could compete with them. We felt the real competitive spirit, where we're fighting hard for the win.

What has been your favourite part of the event so far besides playing Dota?



One thing we really appreciate about being here has been the environment. All the nature and the clean air, just being able to experience something different from the pollution in China. I've never had this comfortable, good feeling when I go outside like I feel when I'm here.

Thank you for the interview! Do you have anyone you'd like to thank?



I'd like to thank all the international fans for their support. We will try our best to make it to as many international events as possible!

Interview conducted by Abelle at ESL One Hamburg, thanks to Kelly Ong for translating!